A new state-of-the-art play park has been officially opened in Meigh.
Newry, Mourne and Down District Council Deputy Chairperson Oksana McMahon, cut the ribbon at the opening ceremony this week, an event also attended by Councillors Roisin Mulgrew and Mickey Larkin.
Children from St Joseph's Primary and Meigh Community Pre-School also enjoyed testing out the new equipment, which aims to help children's physical, social and emotional development.
Councillor McMahon said: "It is delightful to see children enjoying such a fantastic play park. Play is such an important part of a child's daily life and through projects like this we can provide a safe environment for them to do so.
"Newry, Mourne and Down District Council's 'Be Active' campaign is about motivating everyone to undertake more activity. Play encourages children to 'Be Active', and this will have such a positive effect on their health and wellbeing.
"Local residents also played an important part in the design of the new park we would like to thank everyone who was involved in delivering a fantastic play park for the good of the children in the local community."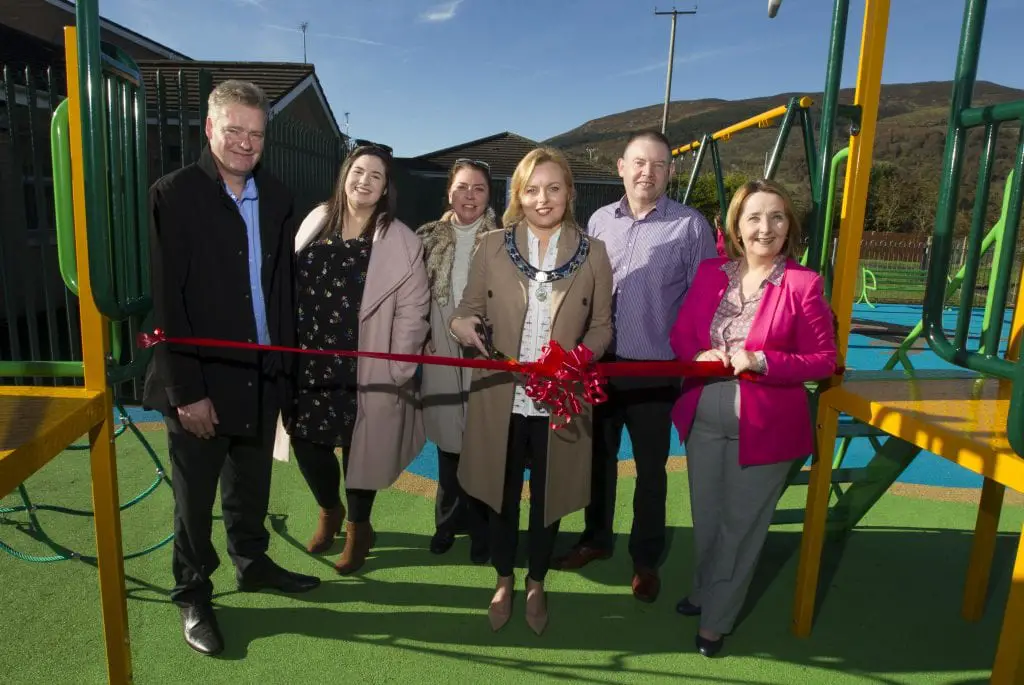 Catering for all children up to the age of 14, the new facilities include toddler and junior swings, an inclusive basket swing, play panels walls and multi-play units.
A range of seating has also been added so parents and guardians can come along and share in the children's play experiences.
Meigh play park is the first in a joint venture between the Rural Development Programme and Newry Mourne and Down Play Strategy 2017-2022.
The strategy aims to improve the play value of play parks in rural areas throughout our district. Meigh play park, along with 14 others, are supported by the Rural Development Programme.
Sign Up To Our Newsletter