For many people in South Armagh, the approach of the highlight of the New Year festivities is the firework display in the village of Camlough.
The skies over the village have been awash with colour for the last three years and, in the process, Lakeside Fireworks and charity volunteers from Carrickcloghan have helped raise over £25,000 for local charities.
Speaking to Armagh I, one of the organisers, Leigh-Jane Mooney, explained how this now annual event began in humble beginnings.
"It started in 2018. Our neighbour Darren McKinley, who owns Lakeside Fireworks, had said that he was going to do a show down at the Lakes for the Hospice," she said.
Leigh-Jane was approached by Darren and told him she would love to get on board with the event, whilst raising money for another charity close to her heart.
Little Alfie Pentony, Leigh-Jane's nephew, was diagnosed with Duchenne Muscular Dystrophy (DMD) back in November 2016, when he was just two-and-a-half years old.
Established in 2016, Fight for Alfie formed as a result of Alfie's diagnosis. Colleen and Jamie, Alfie's parents, felt they needed to do all they could to save their child's life.
The initial objective of the charity was to raise awareness of Duchenne Muscular Dystrophy and fundraise the required money for treatment for Alfie, to give him the fighting chance to survive this disease.
The first year proved a success, with around £1,500 raised for the two charities.
"The first year, we thought we might get 200 or 300 people but there were about 2,000 and we were not just overly prepared for that.
"The next year we were more prepared, but we still couldn't believe the amount of people that were there," Leigh-Jane said. "We did it for Alfie and Keep Er Lit for Kayden and we raised about £3,500."
However, with the third year came the pandemic and the organisers, including Leigh-Jane, feared that things would not be as successful.
"Darren McKinley's sister, Ciara, was 20 years dead that year and he wanted to do it memory of her, so we decided to do it for four different charities; Alfie, the Air Ambulance, the Brain Injury Foundation in Camlough and the Hospice," she explained.
Last year also saw a change of venue as the fireworks were lit from Camlough Mountain, so that those in the surrounding areas could safely watch and a whopping £15,000 was raised.
Leigh-Jane said: "So because of Covid again, we are going back up the mountain but it is all worth it and so many people are involved in making it happen."
It will be an early start for the volunteers and the Team Dog mountain climbing group who will be carrying the fireworks to the top of the mountain.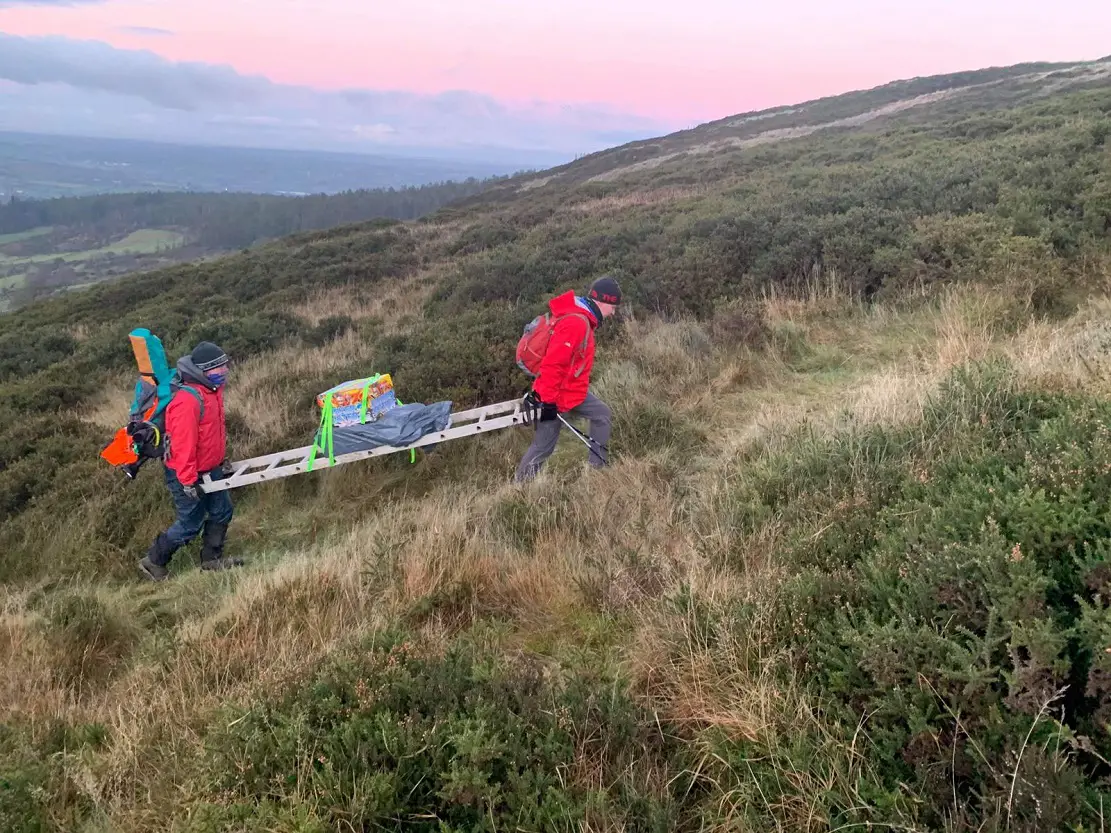 This year's chosen charities are Fight for Alfie, the Southern Area Hospice, the Brain Injury Foundation and Time 2 Play.
Time 2 Play was set up by the family of James Reel, a Silverbridge father-of-two, who passed away suddenly earlier this year.
Its aim to build a play park in honour of James in the grounds of his beloved Silverbridge GFC.
A firework will be lit at 6.59pm in memory of James Reel, and others who have been lost this year.
Parking to watch the display is available at Shane O'Neill, Carrickcruppin, Safe Fuels and Camlough Lake.
To make a donation visit the events Just Giving Page.
Sign Up To Our Newsletter