'Sectarian' graffiti which was daubed on a bus stops in Lurgan has been condemned by councillors.
The letters 'U.V.F' appeared in a number of locations in the Old Portadown Road area of Lurgan over the weekend.
Sinn Féin councillor Group leader Liam Mackle said: "The appearance of this graffiti in the wake of a UVF attack on a peace conference in Belfast earlier this week is clearly a sinister development.
"There is no returning to the past. We all must move forward for the betterment of the entire community. I would appeal for those hell bent on raising tensions to stop and realise our society is united against such futile actions."
Meanwhile, Alliance councillor Peter Lavery stated he "completely" condemned what he described as "paramilitary graffiti"
"The people of Lurgan are confidently looking towards a positive future and will not be dragged back to the dark days of the past by the thugs who carried out this sinister act," he added.
This comes after news that Ulster Unionist Party leader Doug Beattie's constituency office in Portadown was attacked just one day after he announced his party would no longer be involved in anti-protocol rallies.
Windows at Upper Bann MLA's Bridge Street offices were smashed after a concrete block was thrown at them.
The rallies have been organised by unionist and loyalist representatives in opposition to the protocol, however, on Sunday Mr Beattie said he would not take part as they were "raising tensions".
They have been attended by Democratic Unionist Party leader Sir Jeffrey Donaldson and Traditional Unionist Voice (TUV) leader Jim Allister among others, including UUP representatives.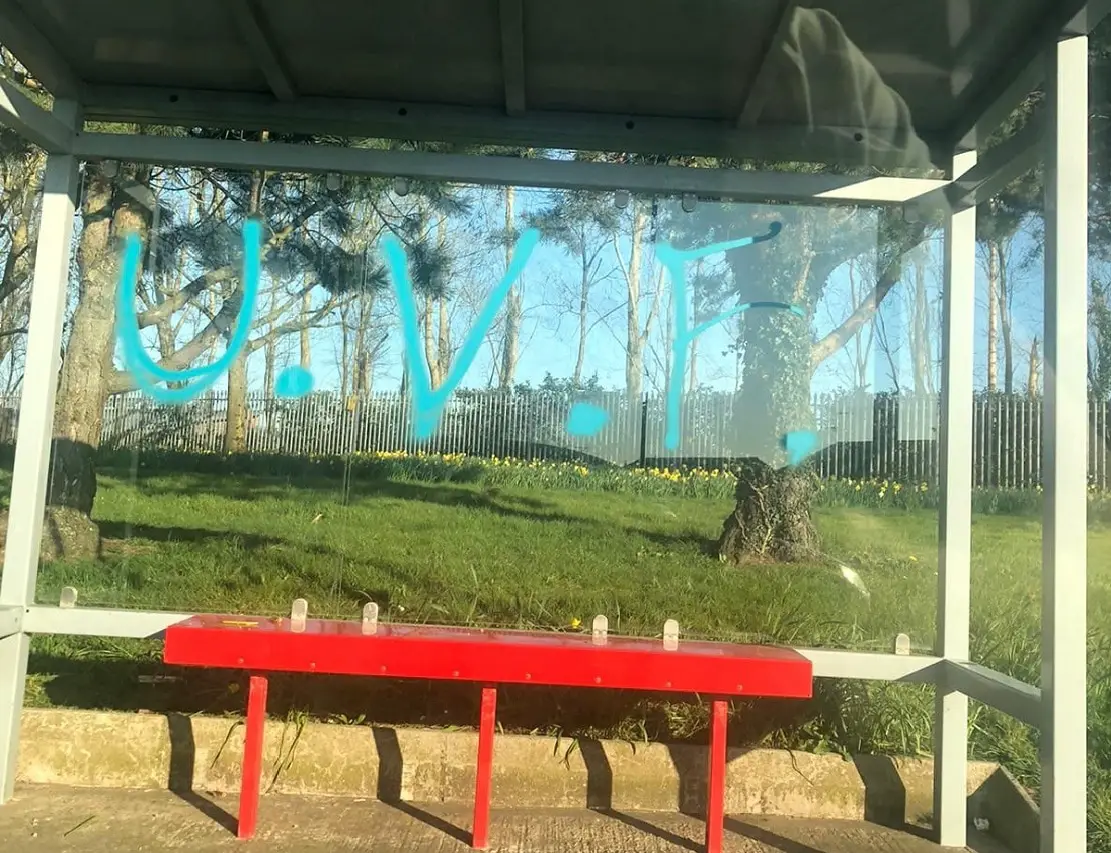 This also followed on from an incident in which Irish foreign minister Simon Coveney had to evacuated from a venue in north Belfast.
A woman has been released after she was arrested following a security alert which led to the Irish foreign minister being evacuated from a venue in north Belfast on Friday.
Simon Coveney was giving a peace-building talk at the Houben Centre, on the Crumlin Road, when the hijacking and security alert happened.
Sign Up To Our Newsletter