This was the moment The Grinch tried to ruin Christmas – and one Richhill man's birthday – as Santa Claus paid a visit to the children of Hardy Memorial School.
While Santa was bringing festive cheer and putting smiles on the faces of the youngsters, The Grinch came marauding onto the scene, teeming with mischief, planning his own sort of mayhem.
He frolicked across the yard before spotting Gary Crozier's 35th birthday cake perched up his lap; in he swooped and attempted to make off with cake moments after the crowd had sang a happy birthday – a right rollercoaster of emotions to go through in under 60 seconds.
Fortunately, the police were on hand to apprehend the green grump, and in the process saving Gary's cake – and probably Christmas!
The event, organised by Richhill AFC, and supported by many local businesses saw Santa deliver selection boxes and sweets to the school's pupils.
Don't forget to subscribe to Armagh I on YouTube here.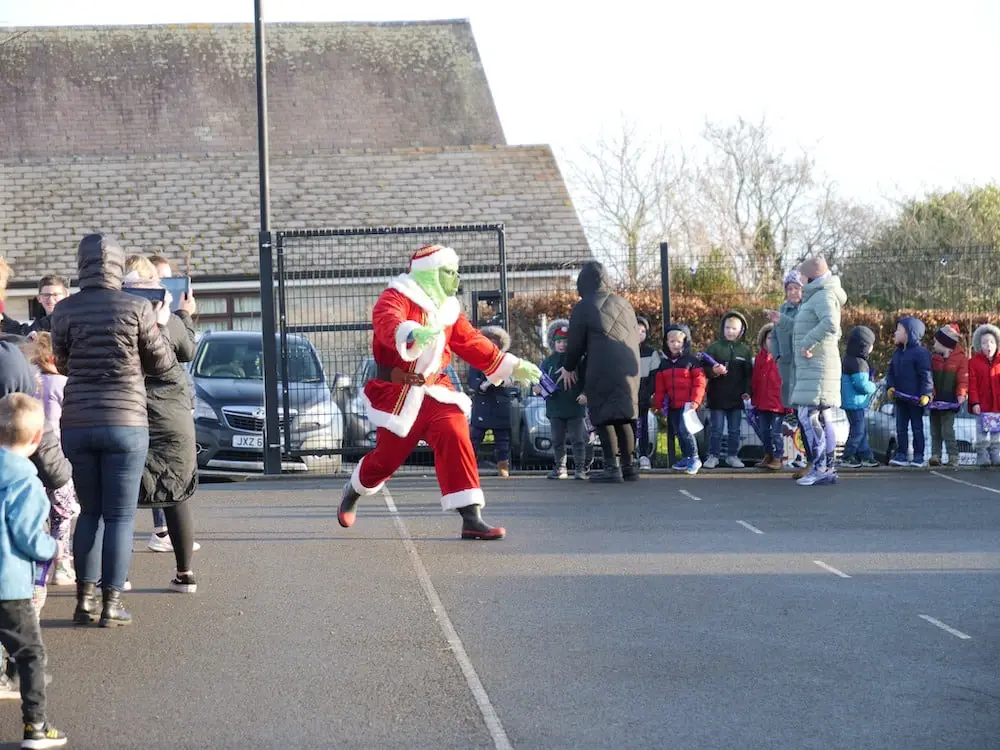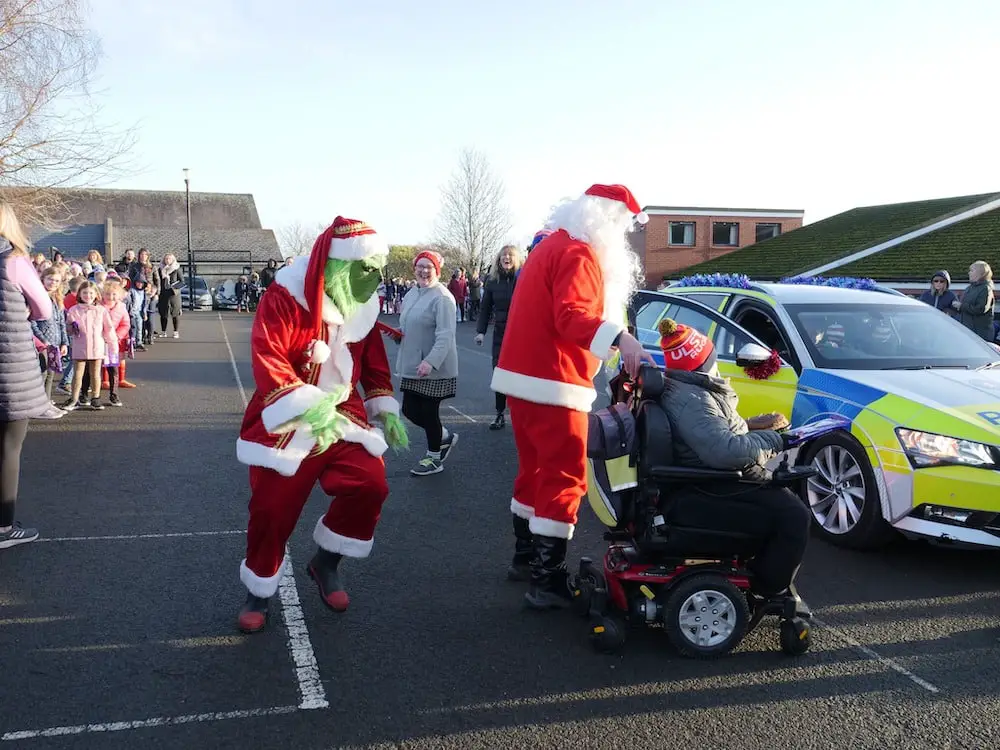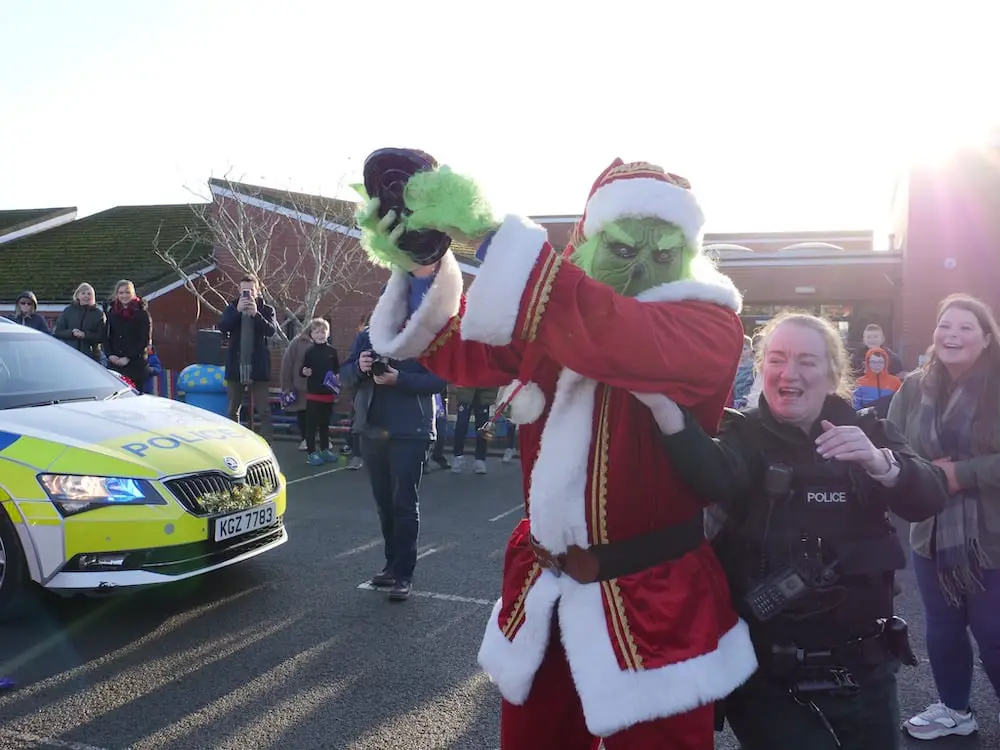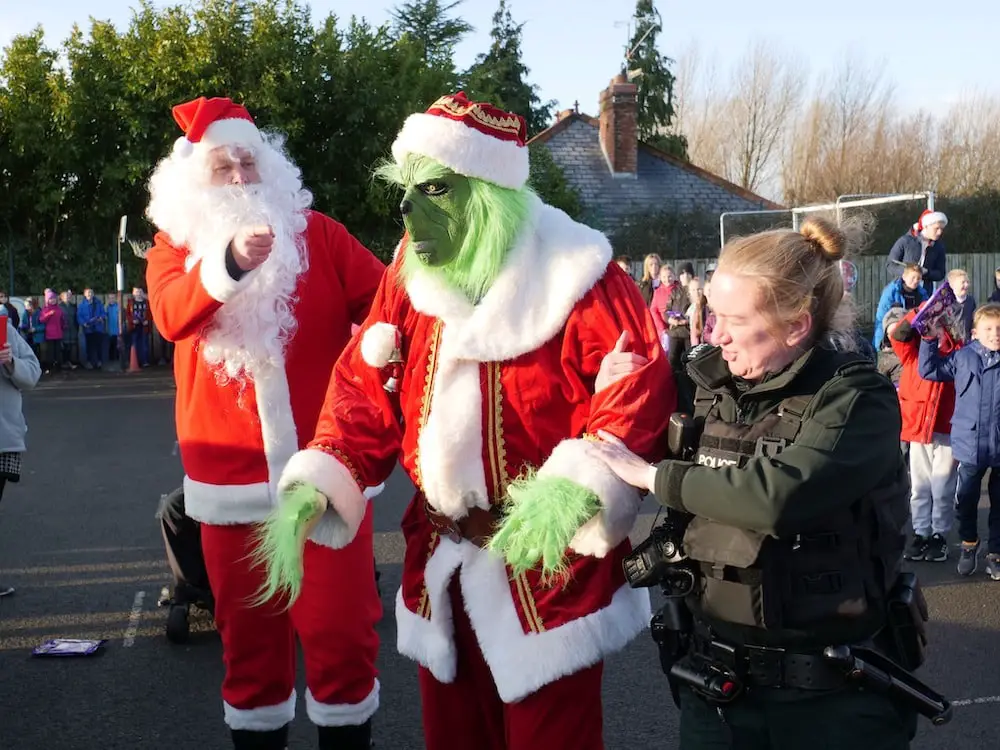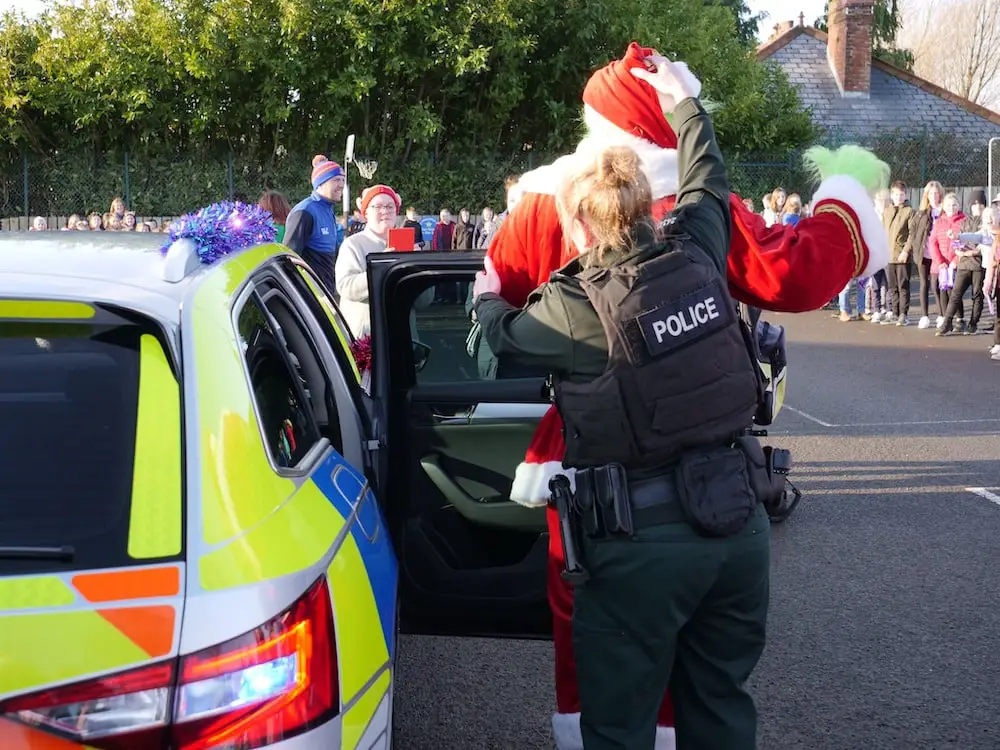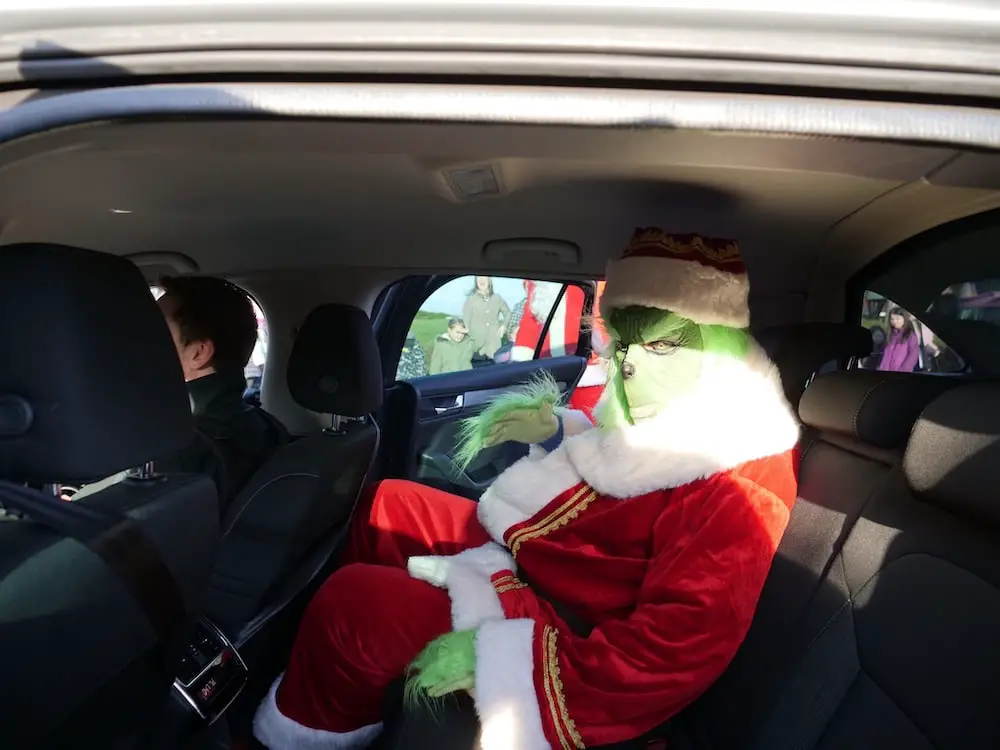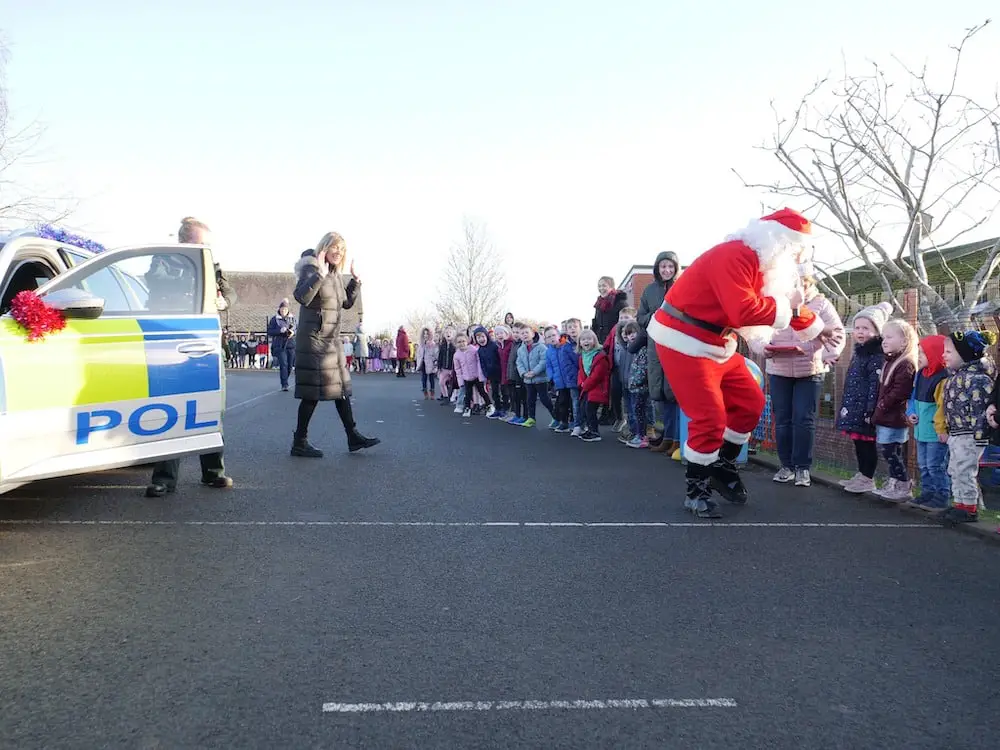 Sign Up To Our Newsletter