A significant amount of cash was stolen from an ATM in Richhill during the early hours of Wednesday morning.
The thieves, who made their getaway through fields, strategically removed brickwork behind the devices at the Fruitfield Service Station on the Portadown Road.
A significant amount of money was in the cash point at the time.
Owner of the store, Philip Woods, speaking the Armagh I this afternoon, condemned those responsible stating they had damaged a service which served the whole community.
"It just shows the world we live in, when people like this are still going about doing these bits and pieces in the cover of darkness", said Philip.
"There is not much to say, the provider will try to get us up and running as soon as possible. The police have started an investigation, they have gathered evidence.
"It will have a much bigger impact on the elderly community, they are the ones who would be using the machine, they would prefer to have cash in their pockets whilst the younger ones would just tap and go".
DUP representative Alderman Gareth Wilson said the theft was concerning considering the manner in which it was done.
Speaking to Armagh I, councillor Wilson explained: "I understand access was gained from the back of the ATM unit housing with brickwork being removed to create an opening.
"I believe a significant sum of cash was stolen in the incident and it appears that the criminals involved made their escape over fields to the rear of the premises.
"I would appeal to anyone who may have witnessed any suspicious activity in the early hours of Wednesday morning to contact Police immediately and assist with their inquiries. Hopefully those behind this theft can be apprehended and brought to justice."
Newry & Armagh DUP MLA William Irwin MLA (pictured below) added: "This is a well used and important resource for local people and it is scandalous that such a theft has taken place.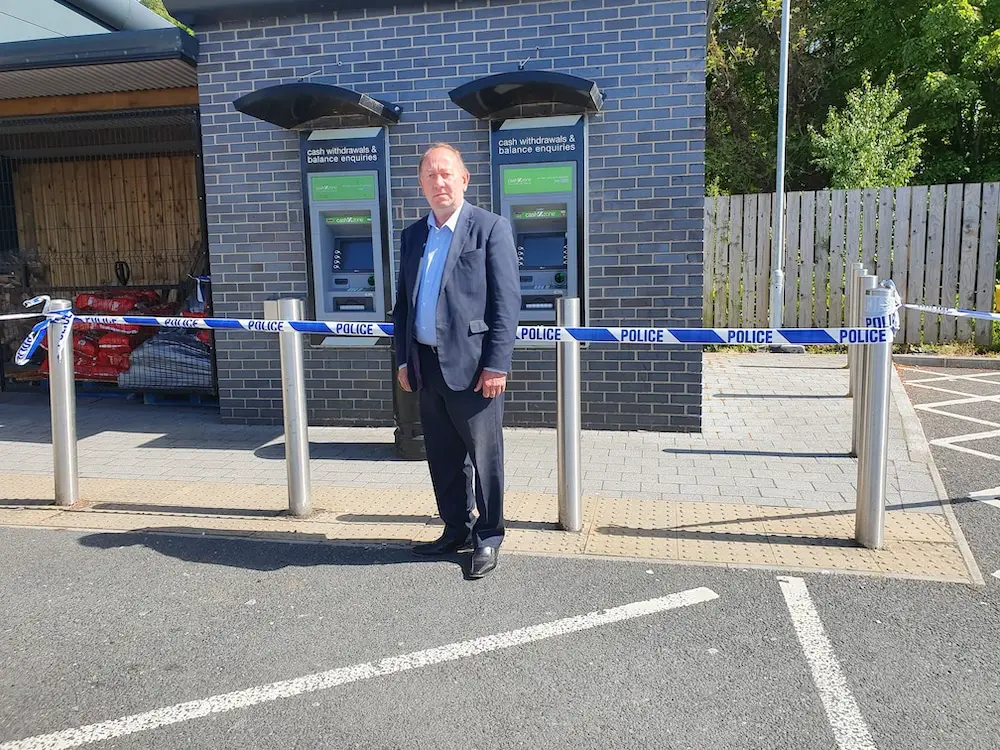 "It is clear that those behind this theft have not been afraid to take some time in breaching the unit and the cover of darkness and the tree foliage has obviously assisted in this process.
"Hopefully those responsible will be brought before the courts and the ATM service can be resumed quickly."
Sign Up To Our Newsletter