It's fast becoming the go-to for pet lovers since its arrival along the main Portadown-Armagh Road in Richhill earlier this year.
Pet Domain, headed up by young entrepreneur Rachelle Mackin, has been gaining rave reviews and the 20-year-old has already been nominated for a number of business awards.
And it's easy to see why given the effort that goes into building her small business into a big name locally.
To that end, this week – Saturday, August 6 – sees the return of the Pet Nutritionist. Niamh's visit a few months ago was highly successful, and she helped a number of owners understand more about their pets, dodgy tummies, loos, poo and skin conditions.
The pet nutritionist can help with weight issues; gaining or losing weight (dogs only, no owners). No appointment necessary.
Visitors to Pet Domain on Saturday will get a free tea / coffee from DejaVu artisan next door, upon spending £10 in store.
During the month of August, Pet Domain is also running a prize draw; spend £30 on a single transaction in store for a chance to win £500 cash prize. Multiple entries are accepted.
New puppy dog owners are also getting free puppy packs from Pet Domain. Simply bring your new puppy in store, get 4 x 25% off vouchers for 2KG James Wellbeloved puppy food, plus a free bag of 2KG James Wellbeloved
puppy food worth £10.99 retail – Pet Domain normal price £7.99.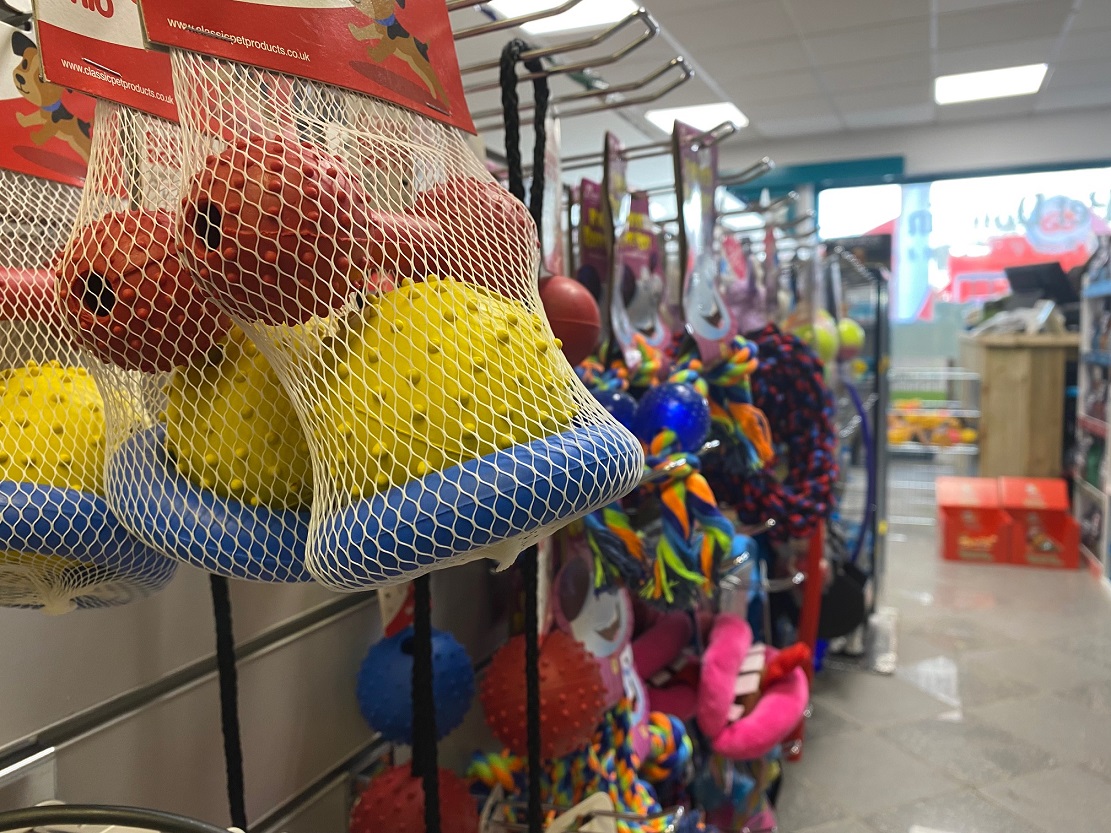 Sign Up To Our Newsletter