A seven-year-old Richhill boy's "love" for Taekwondo has made him the youngest competitor to travel to the Scottish Championships in 2022.
Charlie Gwynne – whom dad Paul described as being "fairly soft" – dabbled in football for a time like most boys his age, but never quite seemed to take to it.
However, when Charlie gave Taekwondo a try, he discovered an unassuming passion for the martial art.
Paul, speaking to Armagh I, attributes his son's love for the sport to the culture within Taekwando, one of "honesty, integrity, respect, perseverance, and indomitable spirit".
"He wouldn't be aggressive but the minute you get him onto the sparring he's a different animal," says Paul.
The culture of respect and integrity runs deep in the sport, especially in the Richhill club – of which Charlie is a member.
"Older kids will be helping him put on his gear. It's a little community of people who all look out for each other," Paul adds.
The proud dad says Charlie has "found a real home" with the Richhill TAGB (Tae Kwon-Do Association of Great Britain) club.
"The support and consideration the entire team show him week after week is incredible," he said.
"The coaches are amazing. They're absolutely brilliant. It's not like a football match, it's a very different environment."
A small group of competitors recently went to the Scottish Open Championships 2022, to represent Northern Ireland in the sport, and Charlie joined them as the youngest fighter to be sent from Northern Ireland.
Getting to the Championships required hard work, with the club hosting weekly practices and sparring. If the trainers in the club deem a member to be ready, they will be allowed to go to represent in the championships.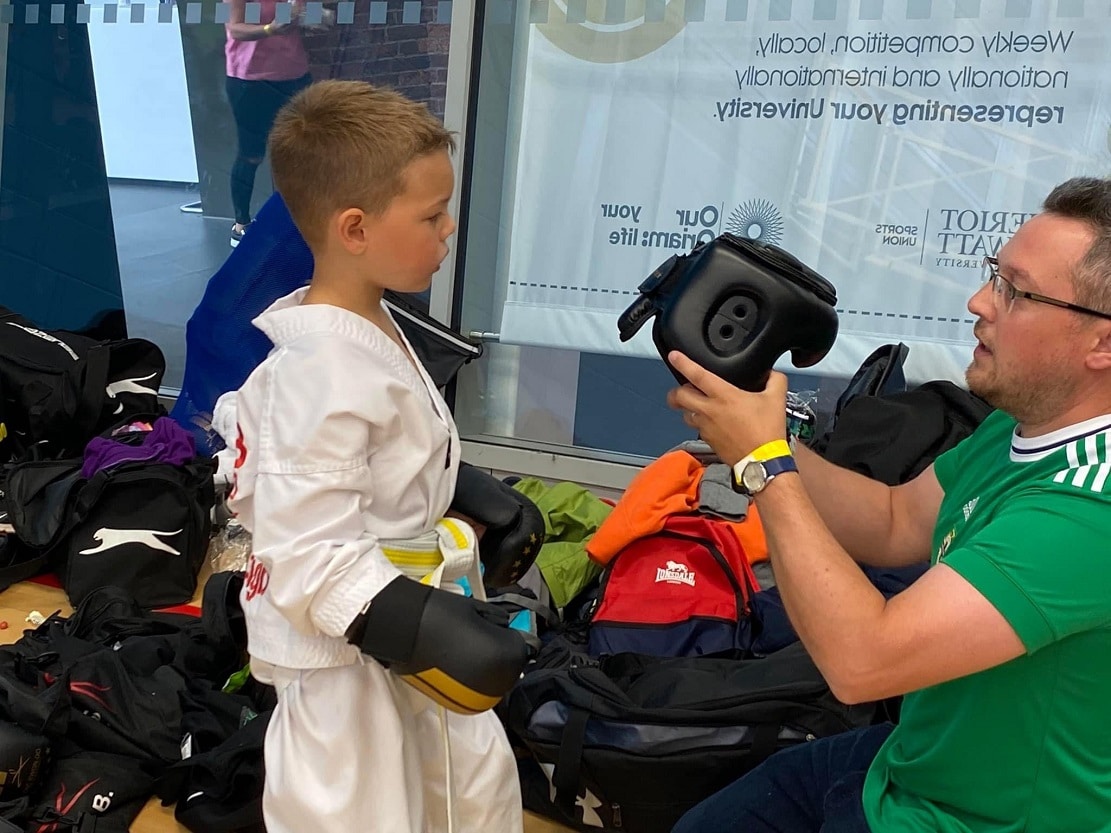 Paul adds that the values of the sport shone through in Scotland, helping Charlie to learn to improve.
"Charlie was fighting an older kid who was a belt or two higher," he explained. "He got beaten but it was a good learning curve and he loved it. He got beaten up and he fell down but he got back up again.
"There were two coaches who were also fighting in the Scottish Championships and they didn't leave his side the whole time.
"The reason Charlie has a love for it is because of his coaches."
Charlie was able to learn from his mistakes and return to Northern Ireland with his head held high, and with fresh hopes for more Championship runs, this time set in Birmingham this November.
Paul is keen to emphasise that Charlie's story is just one of many, and stresses the inclusivity of the sport.
"It's different from any other sport," he explains. "You can't just go in and start football at 40 or 50.
"There's teachers, there's painters and there's a whole world of people. If you want to be fit and strong and healthy and get these key values embedded into you then you can come along.
"You can train as hard or as little as you want and you can put as much effort into it as you want. There's no pressure. You don't have to compete, you can go and just enjoy it. It's so good for fitness.
"The luxury of Taekwondo is that you have dads fighting, but kids and wives fighting too, so it's a real family thing."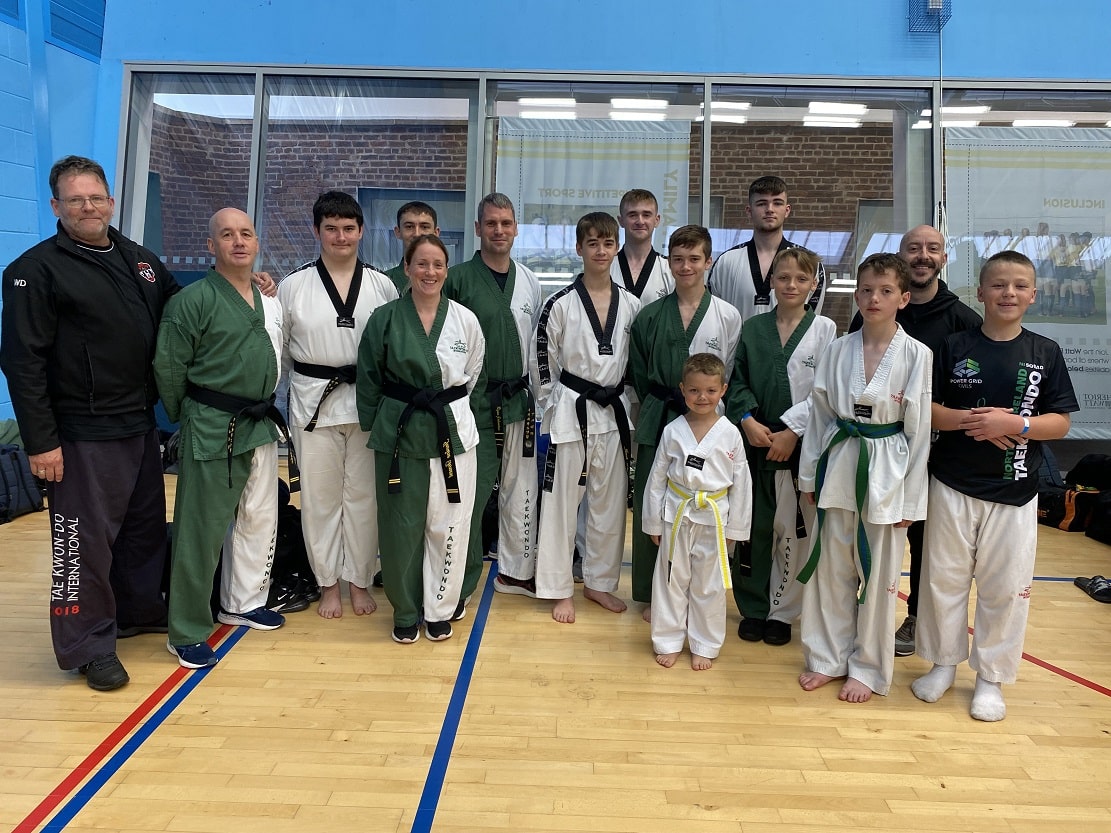 Janine Forrest, an instructor for TAGB who helped support Charlie in Scotland, added: "It was fantastic to get our Taekwondo family across to the Scottish Open Championships again this year. 
"From our youngest competitor, aged just seven, to our oldest, whose age will go unsaid, the entire team of 20 had a fantastic experience, bringing eight trophies home to Northern Ireland. We are now focused on September's grading and the British Championships in November 2022."
 She added: "Taekwondo is open to all age brackets and abilities. It is the perfect balance of fitness and discipline, and we would welcome anyone to come and give it a try across any of our TAGB sessions throughout Northern Ireland."
Sign Up To Our Newsletter