A series of sinister events dating back as far as Christmas 2017 has heightened concerns among residents of a small Co Armagh village.
Although the incidents in Richhill – some of which have involved police – have not been officially linked, there are fears among the villagers given their similarity in nature.
In the latest of these, on Friday, an agitated parent raised her concerns after two young boys came running to her "quite upset that a man in the forest wearing all black whistled to them and started to call them over".
This allegedly happened close to the play park (main image) in the village. It has been reported to police.
Under the post – which was also shared on the Richhill Page's Facebook – others detailed their own worries, following a string of unsettling events.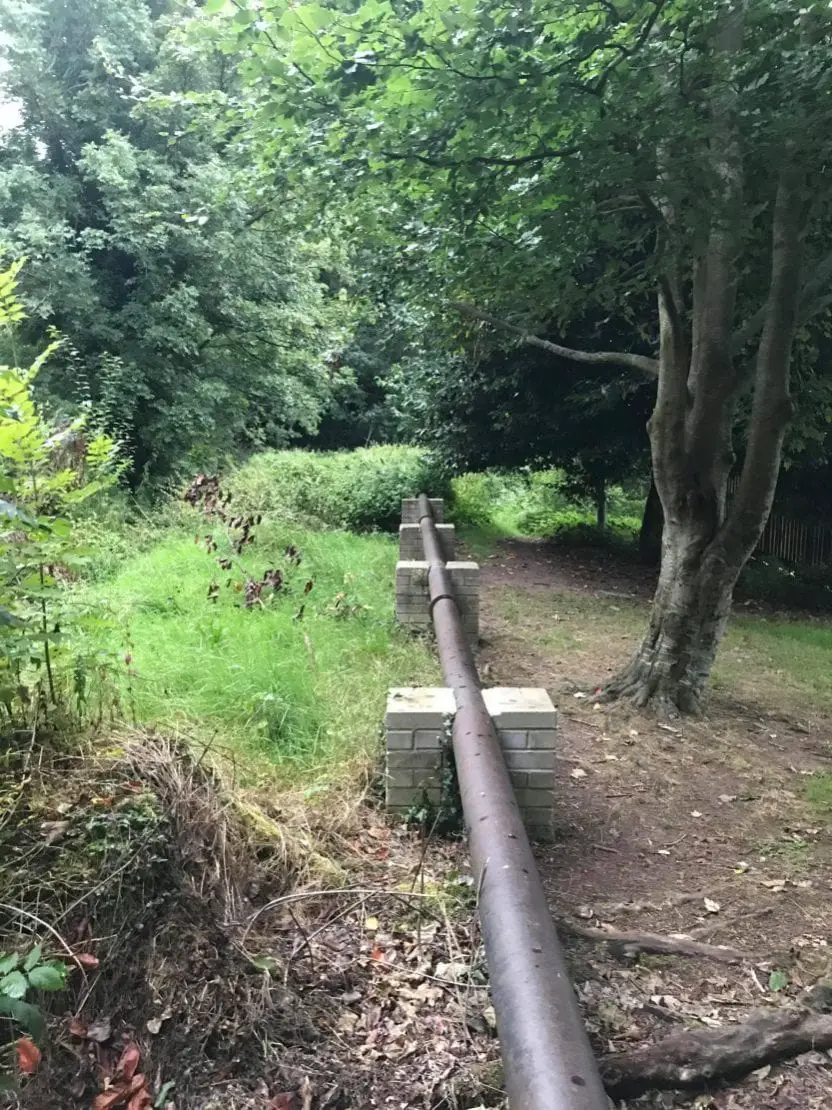 One local resident posted: "Keep all doors locked, someone tried to gain entry to my home on Wednesday night around 11.50pm. Tuesday night, my son also saw a man all in black shining a torch through thrift shop window around 11.15pm."
Armagh I understands police have been contacted on a number of occasions since Christmas, with one woman assaulted by a man in the New Year.
Another incident, during the summer, saw a number of young kids approached in a local shop. Police were called again – the man was known to police.
And despite several other disturbances involving men known to police, there is no suggestion that they have been involved in any of the other alleged incidents in the village.
However, residents are being warned to remain vigilant and to report any suspicious behaviour to police as a matter of urgency.
Richhill representative Alderman Gareth Wilson said he has contacted police following this latest incident.
"They are fully aware of this report and attended the site in question within a few minutes," said the DUP councillor.
"I will be checking with leisure centre staff to see if there is any suitable CCTV coverage from the building that would show anything that might be useful to inquiries.
"I understand that police received two reports which both have now been checked out by the PSNI.
"The most important advice offered by the PSNI is for the public to ring them immediately and alert them to any suspicious activity."
Courts
A man who assaulted police whilst being arrested for a breach of bail has...

A Loughgall woman who was found to be driving whilst more than four times...

A Lithuanian teenager who handed police a fake driving licence when stopped has been...
EVENTS CALENDAR
-
-
-
1
2
3
4
5
6
7
8
9
10
11
12
13
14
15
16
17
18
19
20
21
22
23
24
25
26
27
28
29
30
Entertainment News
Armagh's four-day Georgian Festival 2018 is one of the biggest yet. Packed full of...

Ever wondered what it's like to sit through a court case, more so, a...