A Co Armagh student has just completed an epic 120km cycle ride through rural Kenya.
Jourdan Baird, who studies at Queen's University in Belfast has just returned from a life-changing adventure in East Africa, with child development charity Compassion UK.
The 23-year-old from Richhill, completed the 120km cycle ride through rural Kenya to raise money to help children living in poverty there.
Jourdan, who works in her family business Craigmore alongside studying for a degree in Business Management, signed up for the Mukathlon Challenge in aid of Compassion UK after being moved by a video about the charity's life-changing work.
"My family have been sponsoring children with Compassion for over ten years, but I've always wanted to do more to help," Jourdan explained.
"I've never done any kind of cycle challenge before, but as soon as I saw the Muskathlon video I burst into tears, and knew I had to sign up."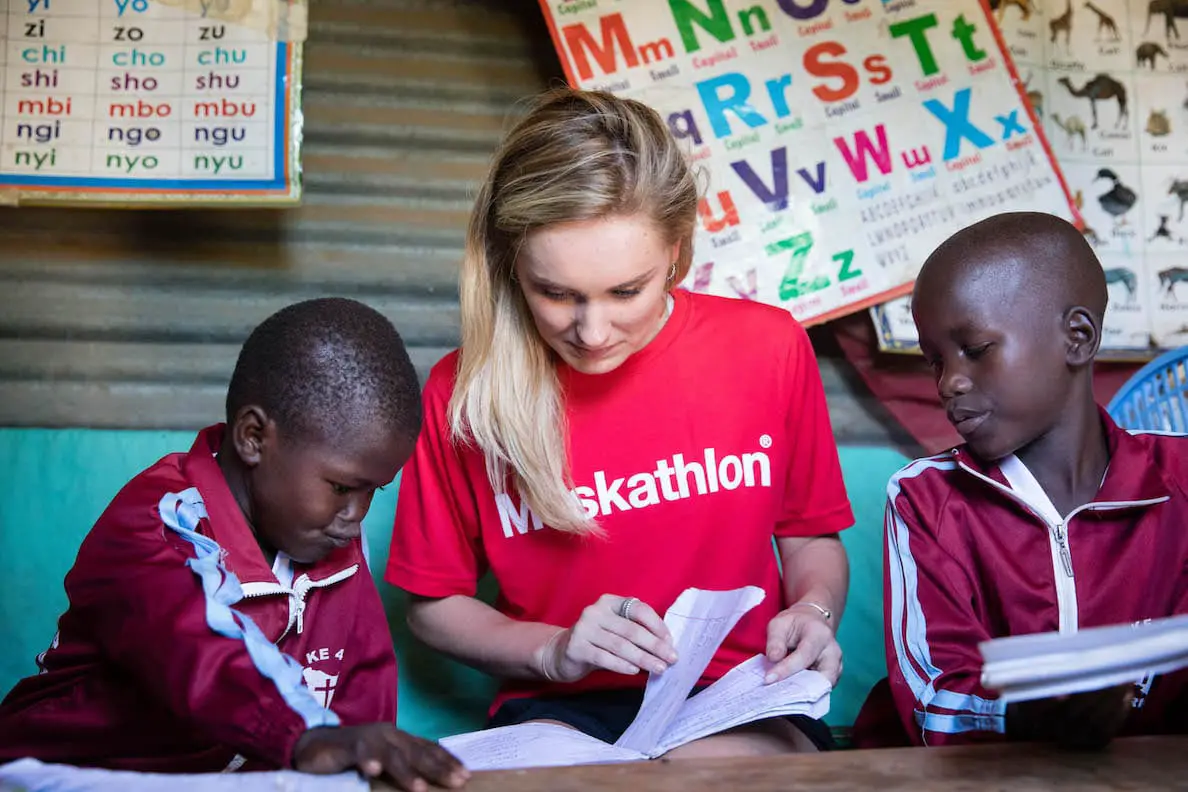 Jourdan spent six months training for the challenge. She describes herself as a "fair-weather cyclist" and during the dark winter evenings she focused on indoor turbo training alongside her busy studies.
With brighter Spring days, she built up stamina by cycling along the Newry Canal Towpath and stunning North Coast.
Jourdan travelled out to Kenya in June for the week-long adventure with 55 other race-goers from across the UK.
The Muskathlon is an overseas adventure challenge hosted by 4M UK for Compassion UK.
The event encourages participants to find sponsors for children or raise funds to support local initiatives such as building classrooms and toilets.
Participants choose from a half, full or ultra-marathon, 120km cycle or 42km or 63km walk through the communities for which they are fundraising.
To date Jourdan has raised over £2,500 from family, friends and work colleagues. She has also secured sponsorship for six children, including six-year old Lota.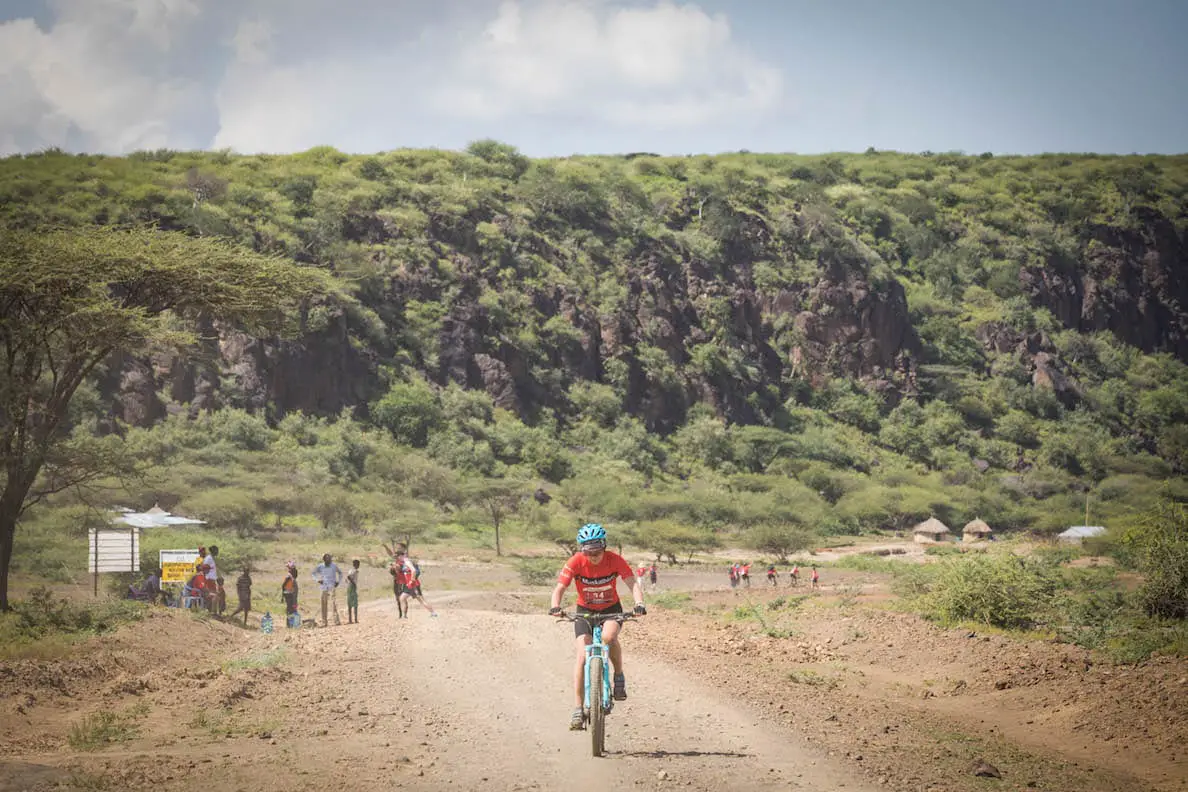 This sponsorship of £25 a month is giving Lota the chance to have a different future.
The support will enable her to receive a good quality education and attend a local Compassion project where she will be given nutritious meals, emotional support and medical attention.
Whilst in Kenya, Jourdan visited Lota and her family at home.
"Lota's dad was murdered over a land dispute, and life for her family is tough," she said.
"But Lota loves school and is such a keen learner, and she enjoyed showing me her classwork. Her family gave me beautiful headpieces that they'd made too. It's clear to see that Lota's sponsorship won't just benefit her, but her whole family."
As part of the event, participants visit projects which are supported by Compassion and meet the people whose lives it is impacting.
"It was amazing, but personally very challenging. The city slums are so tough, with tiny houses that didn't feel real. The Compassion projects are like another world.
"The children do singing and dancing and it's brilliant they are so happy. At home a group of kids like that would be playing on their iPads. I was struck by how these children who have nothing are so joyful and full of life."
Jourdan and her team-mates made the 120 km cycle ride, which is the same distance as cycling from Belfast to Derry/Londonderry, in 40 degree heat over rough and uneven terrain.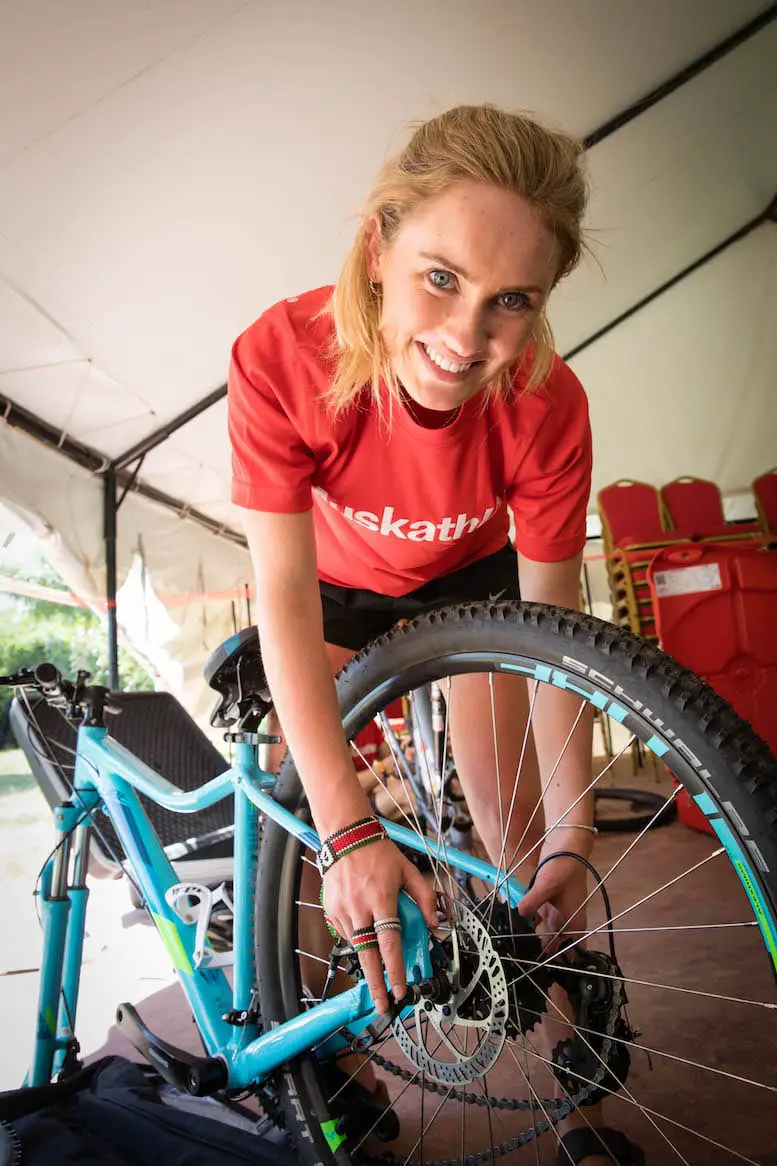 She explained: "The cycling itself was grand until near the end when my arms were so sore from steering through the rocky ground.
"I felt sick from the heat and bumpy road and wasn't sure if I could finish the race. But a teammate cheered me on, cycling alongside me to the end.
"I was exhausted but powered on to finish the challenge because of everyone who had supported me and all the children I'd met that week. I crossed the finish line broken and in tears, but I did it!"
Now back in the UK Jourdan reflects on the challenge: "It was such a humbling but amazing experience. I met the most incredible people, and already since I've been home I've received a letter from my sponsored child Lota. Even though she's now thousands of miles away, she is not forgotten."
The 2019 Compassion UK Muskathlon is taking place in Rwanda in East Africa next June, with money being raised to help children living in poverty there.
Sign Up To Our Newsletter