Tributes have been flooding in from all corners of the globe following the sad passing of Queen Elizabeth II this afternoon (Thursday).
Locally, many have been paying tribute to one the longest serving British Monarch in history, who has died at the age of 96 – having reigned for 70 years.
Her son Charles will now be known as King Charles III.
Ulster Unionist Party Leader, and Upper Bann representative, Doug Beattie MC, described the passing of Queen Elizabeth II as "one of the saddest days the United Kingdom has ever known".
"Without realising it, we have lived through a second Elizabethan Age, a reign which has encompassed massive political, social and economic change, the decline of empire, moon landings, Cold War, the decline of the old heavy industries and the growth of the internet and 15 Prime Ministers.
"Through it all she remained a constant and reassuring presence in the lives of the people of the United Kingdom providing both stability and continuity, and the sense of loss today is profound.
"Some are old enough to remember a young Princess who took on the role of Queen upon the death of her father in 1952. Others have only known her as a permanent feature in their lives as Head of State.
"All could see that here was a Monarch who sought to carry herself with dignity and grace and ensure the institution of monarchy was still relevant in a modern world in which many of the old certainties were being questioned or swept aside.
"The Queen was a regular visitor to Northern Ireland in good times and bad, and even during the decades of violence she was determined to come here to see her people and, in the process, provide comfort and reassurance. Her State visit to the Republic of Ireland in May 2011 went a long way to healing old wounds and normalising relations between two close neighbours and indicated very clearly her great wisdom and sound instincts.
"Loyally supported by HRH The Duke of Edinburgh, Her Majesty set an impossibly high bar in terms of public service and devotion to duty. Her schedule was one that would have proved impossible for people half her age. Her love for the Commonwealth saw her travel regularly and be met with cheering crowds wherever she went.
"The celebrations for the Platinum Jubilee in June 2022 demonstrated very clearly the affection in which Queen Elizabeth was still held and the loss the United Kingdom feels today is shared by many people throughout the world.
"This world was a much better place for her presence and is now a much poorer place for her passing. On behalf of the Ulster Unionist Party I would like to extend my deepest sympathies to the Royal Family."
---
Read more: Queen Elizabeth II dies at age of 96 as Royal family descend on Balmoral
---
Upper Bann MP Carla Lockhart said: "Her Majesty The Queen was a shining light through many dark days in our nation's history, and a dedicated public servant.
"She will be remembered by us as Our Queen but to her family she was a devoted wife, mother, grandmother and great grandmother. We will never see her like again. As a family they mourn. As a Nation we mourn with them."
Sinn Fein's Michelle O'Neill added: "It is with deep regret that I have learned of the passing of Queen Elizabeth II today.
"The British people will miss the leadership she gave throughout her 70 years as monarch.
"I would like to offer my sincere sympathies and condolences to her children, and her extended family circle as they come to terms with their grief.
"I wish to especially acknowledge the profound sorrow of our neighbours from within the unionist community here who will feel her loss deeply.
"Personally, I am grateful for Queen Elizabeth's significant contribution and determined efforts to advancing peace and reconciliation between our two islands.
"Throughout the peace process she led by example in building relationships with those of us who are Irish, and who share a different political allegiance and aspirations to herself and her Government.
"Having met Queen Elizabeth on a number of occasions alongside my colleague, the late Martin McGuinness, I appreciated both her warmth and courtesy."
Former ABC Lord Mayor Alderman Glenn Barr commented: "God bless our beloved Queen Elizabeth II, our beloved Monarch for such a long time. Not only a mother to Charles, Anne, Andrew and Edward but to our Nation. Thank you for your Service Ma'am. Safe in the Arms of Jesus. Long Live The King."
Alliance Councillor Peter Lavery said: "Very sad to hear of the passing of Queen Elizabeth. It's hard to find words to do justice to her many decades of leadership. She has been a rock of stability that many took comfort in, especially through difficult times.
"I remember her State visit to Ireland in 2011 which was a physical representation of how far we have come along the path of reconciliation between these islands.
"During the State dinner in Dublin she made a speech which began in Irish and finished with the following words, 'So we celebrate together the widespread spirit of goodwill and deep mutual understanding that has served to make the relationship more harmonious, close as good neighbours should always be'.
"Thank you for a lifetime of public service. Deepest condolences to the Queens family and to all those who hold her in their hearts. May she rest in peace."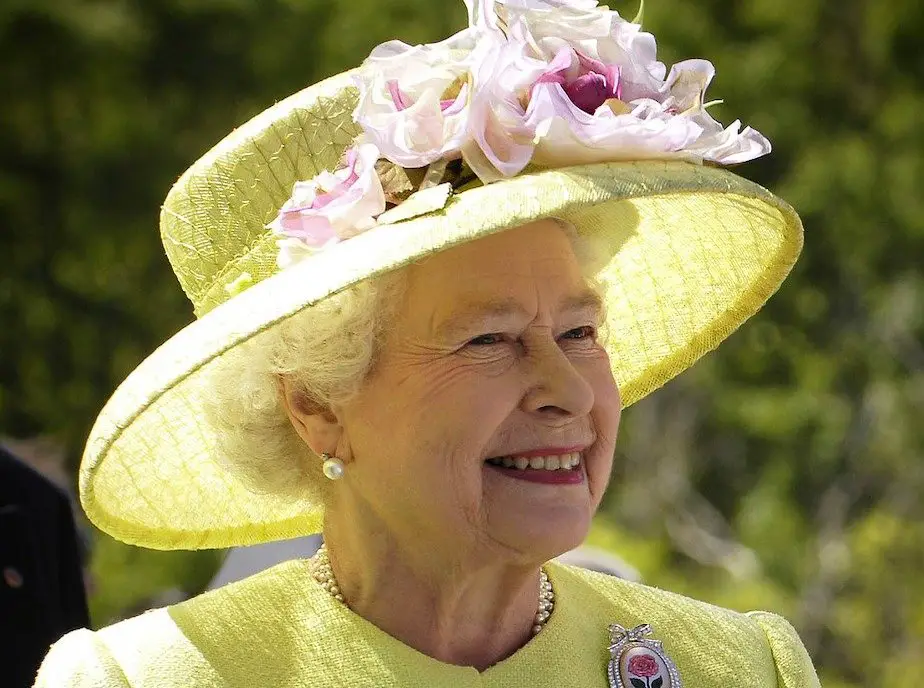 Alderman Gareth Wilson, also a former ABC Lord Mayor, said "our hearts are heavy with grief".
"Such a shining example to millions across the world of selfless service and devotion that will for many years to come set a high and aspirational standard for everyone," he wrote.
"Long she reigned over us and now she is at home with her Saviour. A good and faithful servant. Her Majesty Queen Elizabeth 'finished the course' and 'kept the faith'. My thoughts and prayers are with her family circle."
A spokesperson for the SDLP Upper Bann wrote: "Saddened to hear of the passing of Queen Elizabeth this evening.
"Her loss will be felt acutely by people across our island. Even the blessing of a long life does not make the burden of saying goodbye any lighter.
"Elizabeth was a hugely consequential figure touched by the pain of conflict in Ireland but who, like the people of our island, helped shape a path toward peace.
"Thoughts are with her family and all those for whom the Queen held a cherished place in their lives and hearts.
Ar dheis Dé go raibh a hanam."
Alliance Party leader Naomi Long expressed her condolences.
She said: "In the first instance, my thoughts and prayers go out to the entire Royal Family at this sad time. They are mourning a much-loved mother, grandmother and great-grandmother," said Mrs Long.
"But while they have lost a matriarch, the entire country and indeed Commonwealth has lost a person who has been a figure-head and leader for 70 years. Her loss will be keenly felt by many.
"Her Majesty Queen Elizabeth II is one of the figures who came to define the 20th Century, as well as a large part of the 21st due not only to her longevity but her commitment and dedication to the country and Commonwealth. The majority of us have only ever known her in the role of sovereign and it will be incredibly strange to not see her there carrying out her duties.
"Throughout her reign, the Queen worked tirelessly in service to the country and Commonwealth, receiving praise from all quarters for her selfless dedication to the role. That is only one of the aspects of her life which will remain as her lasting legacy, and I hope it brings her family, and indeed all those grieving, some comfort at this sad time."
Health Minister Robin Swann said his thoughts were "first and foremost with [The Queen's] family at this time, as they grieve the loss of a mother, grandmother and great grandmother.
"This is a very sad and moving day, as we reflect on an incredible life of service, dignity and integrity.
"In July, Her Majesty presented the George Cross to the National Health Services of the United Kingdom. That was a very poignant event and a very fitting tribute. It also provided yet another example of the great leadership which the Queen provided to the nation throughout her long reign."
Ulster Unionist Party Representative, Councillor David Taylor, expressed his profound sadness.
"We have lost our one constant source of strength and stability as a Nation," he said.
"Earlier this year, we celebrated the occasion of Her Majesty's Platinum Jubilee, marking her 70 amazing years of service on the Throne.
"Her dedication to service was truly inspirational and this was recognised by people of various backgrounds. We certainly will look back at Her Majesty's remarkable life and glorious reign with immense pride.
"The Queen was held in the greatest affection by so many and highly respected around the world. She was the ultimate testament to all that is exceptional about our United Kingdom of Great Britain and Northern Ireland.
"I offer my deepest condolences to the Royal Family as they mourn the loss of a mother, grandmother and great-grandmother. I hope the good Lord will serve as their strength and shield and indeed for us all as a Nation as enter a period of mourning and reflection remembering the life and service of Her Majesty Queen Elizabeth II."
Sign Up To Our Newsletter