A County Armagh man is on the crest of a wave after his team laid claim to not one but TWO world records for long-distance swimming!
Chris Judge, from Portadown, was one of a six-man relay team who have earned the majestic moniker 'Oa Giants' after becoming the first to swim the Oa Channel, between Islay in Scotland and the Giants Causeway on the north Antrim coast.
The team is made up of Chris, alongside Colin Lynsay, from Richhill, Keith Garry, who is originally from Craigavon, Belfast man Dominic Mudge and Newry swimmers Bill Donnelly and John McElroy.
On board the vessel HIRTA, piloted by Pádraig Mallon and a crew consisting of Adrian Poucher, Milo McCourt and Jacqueline McClelland, the super six successfully completed the swim – a distance of 51.8 kilometres – in a time of 16 hours, 57 minutes and 43 seconds.
They also captured a new record for the fastest relay crossing of the North Channel, finishing in a time of nine hours, two minutes and 41 seconds, this time from the boat Infinity.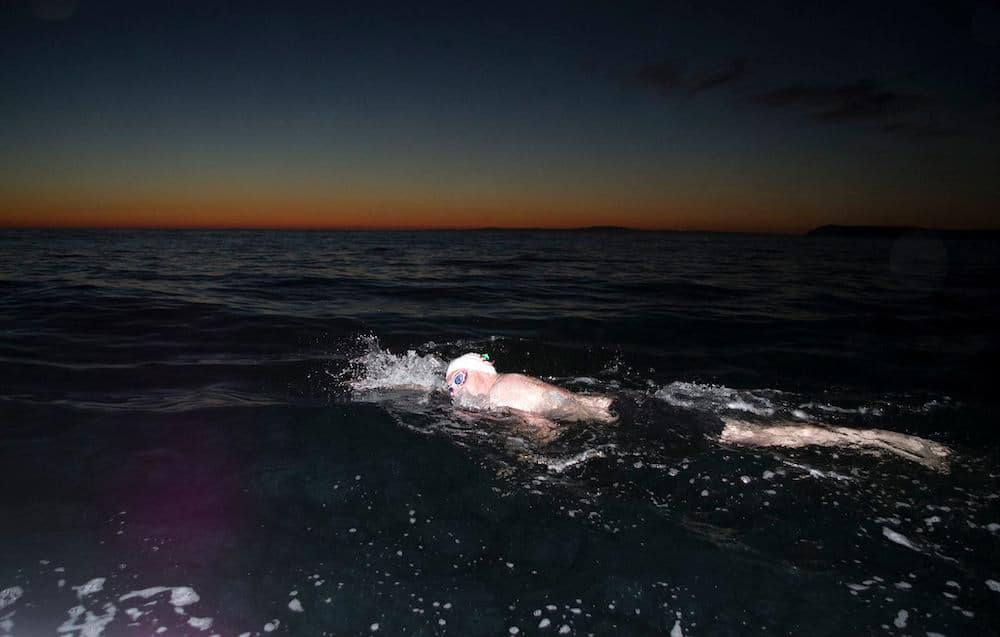 From The Gobbins in Co Antrim to Portpatrick in Scotland, each strove with every stroke to take advantage of fast flowing tides and with strength and determination when the going got tough and the waters forced their hand.
This swim route was first swam by Anne Marie Ward in 2010 and was pioneered by the members of the Sheephaven sub aqua club in Donegal.
It is an incredible achievement to have clinched both feats, both confirmed as Guinness World Records and with ratification received by the Irish Long Distance Swimming Association.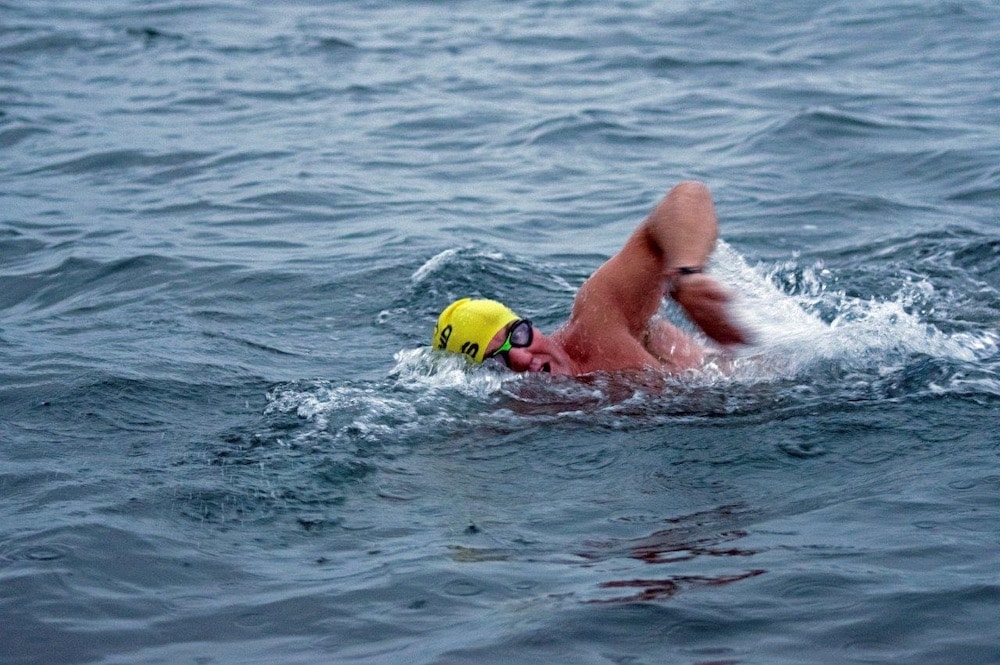 But it is all the more remarkable that both records came tumbling just one week apart!
It was a thrilling occasion for all involved.
And as Chris confirmed, they are already looking at another big challenge!
The Portadown man spoke of the euphoria which they felt at the amazing achievements, while reflecting on the difficulties which they faced in getting there.
Chris told Armagh I : "We were all in shock when we broke the first world record.
"I got to finish the swim on the North Channel and it was magical. I swam the North Channel solo this day three years ago and you don't get to enjoy the finish.
"Your body is in a serious condition of hypothermia and you are covered in jellyfish stings so to hit that Scottish shoreline feeling fresh with the sun shining on us was fantastic.
"The bigger swim on the Oa channel was a much more mental battle. I got to start that swim on the island of Islay and when I dove in off the boat to swim to land I got hit on the face with two lions Maine jellyfish – that was before the swim even started!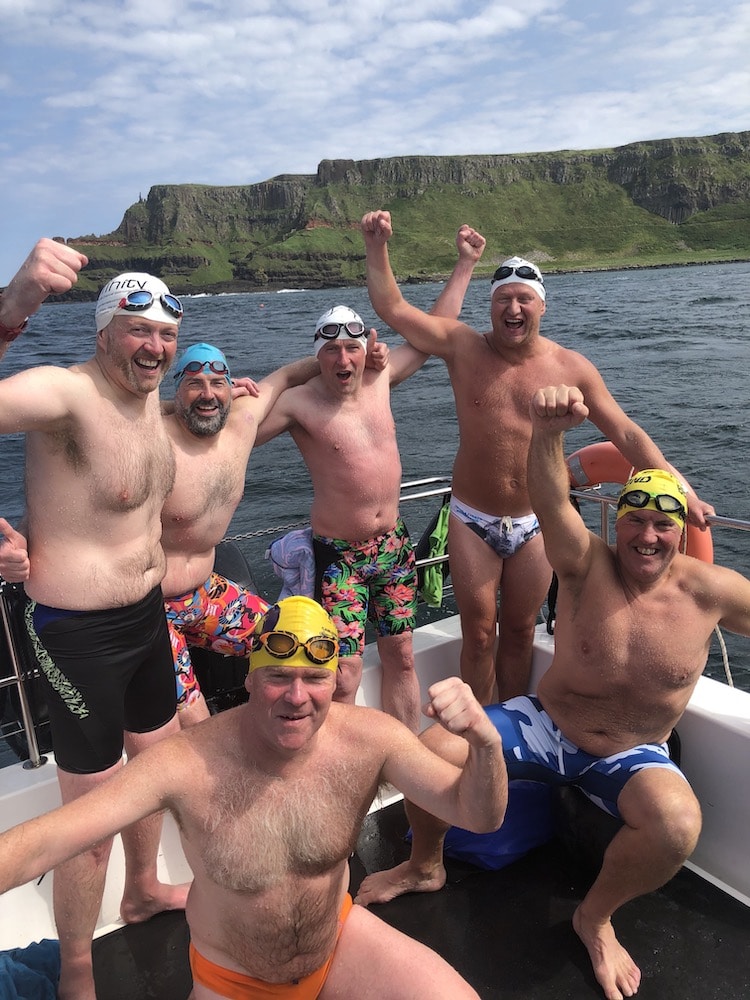 "It was a tough first swim that looked amazing on camera but what you see in the water is completely different.
"Then we had to swim right through the dark of the night which again was another mental battle, but what these swims have given me is a huge respect for relays because, if I'm honest, as a solo marathon swimmer I looked down my nose at them, but not anymore."
With the dust having settled but the adrenalin still pumping the six and co are asking themselves: What next?
"We are all still on cloud nine after getting two Guinness World Records and we have our eye on a third," confirmed Chris.
"We are in the planning office with Infinity Channel Swimming looking at other routes. Ireland to Isle of Man might be our next!"
Whatever course they choose, for all, they are grateful for the huge backing which they received ahead of their mammoth endeavours and for everything to date.


Added Chris: "I'd like to thank all my family and friends for supporting us and a massive thanks to Infinity Channel Swimming and the Irish Long Distance Swimming Association for making this happen."
A huge welcome done to each and every one! Water magnificent effort!!
Sign Up To Our Newsletter