A trailer-load of lorry tyres, dumped in a rural part of Portadown, were pulled from a ditch in what is the fourth such incident in the space of a year.
On Saturday morning, The Birches Action Rural Network (BARN) group – not unusual of them – donned their hi-vis vests for a litter pick in the sun.
Unfortunately, their efforts were never going to be a match for the disgraceful sight which befell them a short time into their task.
Local farmers and their machinery were called upon to help extract at least 30 tyres, most of which were discarded from large HGVs.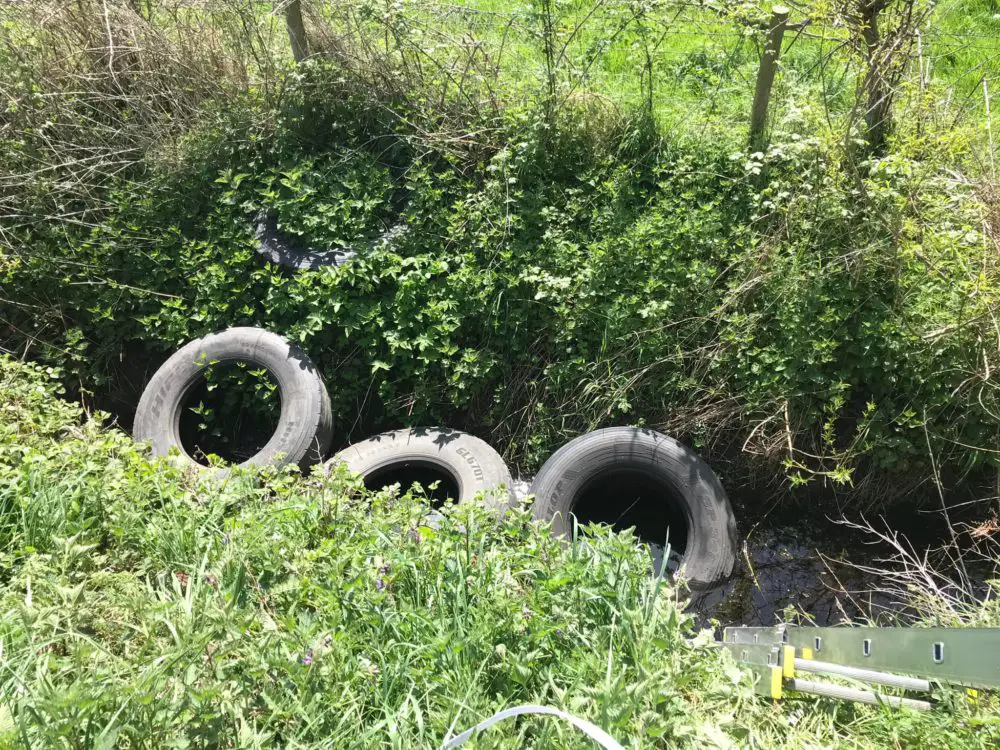 SDLP Councillor Eamon McNeill, who was among the volunteer group, highlighted the issue which has so often blighted the picturesque Birches area.
"Back out today litter picking with this team from The BARN area today," wrote Councillor McNeill. "Thanks to all of these volunteers for giving up their time.
"The normal littering of our beautiful county side with every day litter is so annoying and so easy for those who are responsible as it is all so easy for them to bring it home.
"The dumping of the tyres is deplorable but we will be persistent in trying to bring this to an end. It is everyone's money that is being spent on the cleaning up of this mess."
Councillor McNeill confirmed to Armagh I that ABC Council will now remove them from this collection point, which will come at a cost to the ratepayer.
"This is the fourth time," he said. "Last year we had three incidents; the third of which saw over 300 tyres dumped at the one time.
"It's very hard to trace where they are coming from but I will be calling for some sort of action. It's not the only place this dumping take place so somethings needs done to tackle this scourge."
Sign Up To Our Newsletter