Armagh City Banbridge and Craigavon Borough Council are delighted to announce the winner of the Bin It Don't Fling It Rural Litter Competition as Zara Cousins (P7) from Bocombra Primary School, Portadown.
Zara's amazing design is impactful, creative and colourful and will no doubt have the desired effect when displayed on food takeaway containers and coffee cups across the Borough, encouraging everyone to 'Take your litter home and leave no trace you've been!'
As well as having her design displayed around the Borough, Zara also received an Amazon Fire tablet for her amazing efforts and £200 for her school, which can be used for an environmental project of their choosing.
The aim of the borough-wide school competition was to make children more aware of what rural litter is, the damage it causes to their local area, the environment and wildlife and encourages everyone to think more about the importance of disposing of waste responsibly.
For every piece of waste that is disposed of correctly, three pieces are NOT!
Look out for Zara's creation next time you get a takeaway and help us to keep our beautiful countryside free from litter and all of our farm animals and wildlife safe and protected.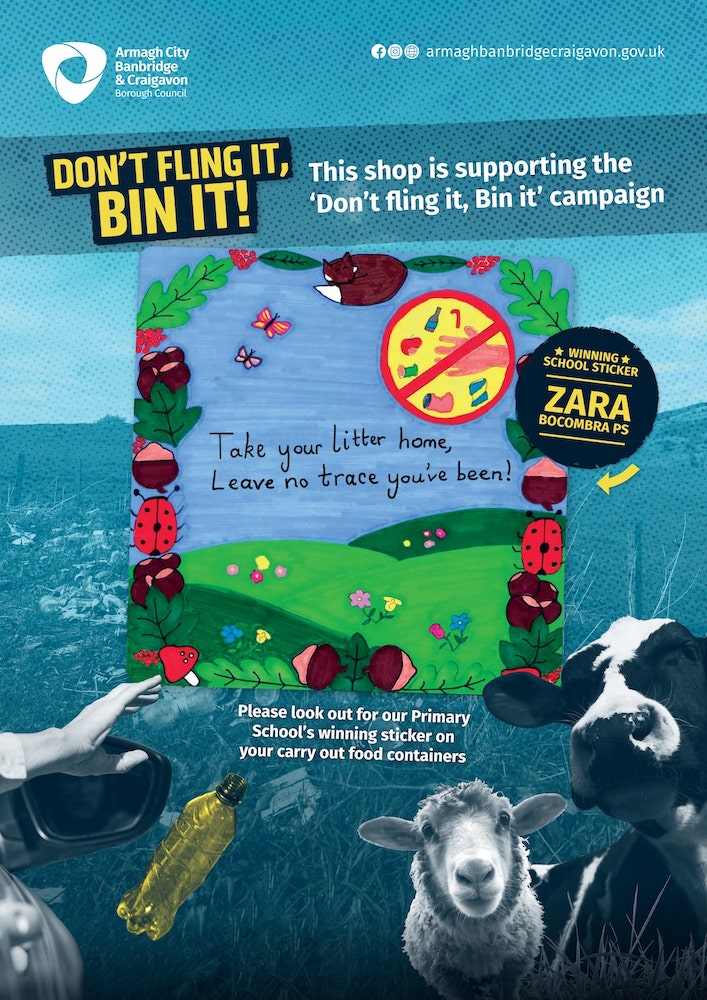 Sign Up To Our Newsletter