A Portadown man has just completed the mammoth task of cycling to all 35 Irish League home grounds in just four days in order to raise money for three worthy charities.
Ports fanatic Rodney Leiper took on the 400 mile trip to fundraise much needed money for Aware NI, Mencap NI, and Acorns For Autism.
Armagh I caught up with Rodney – not literally – as he reached the campsite on Tuesday evening, with just one more day to go……it just so happened to be the longest of 120 miles.
He was just outside Enniskillen with today all about "coming back into my own territory" with a trip through Dungannon on then on into the Armagh, south Armagh area before , said Rodney.
This is not the first time Rodney has set himself such a mission, it all began in 2015 when he cycled to every Premiership ground, then followed up the next year doing the same with the addition of Game of Thrones locations.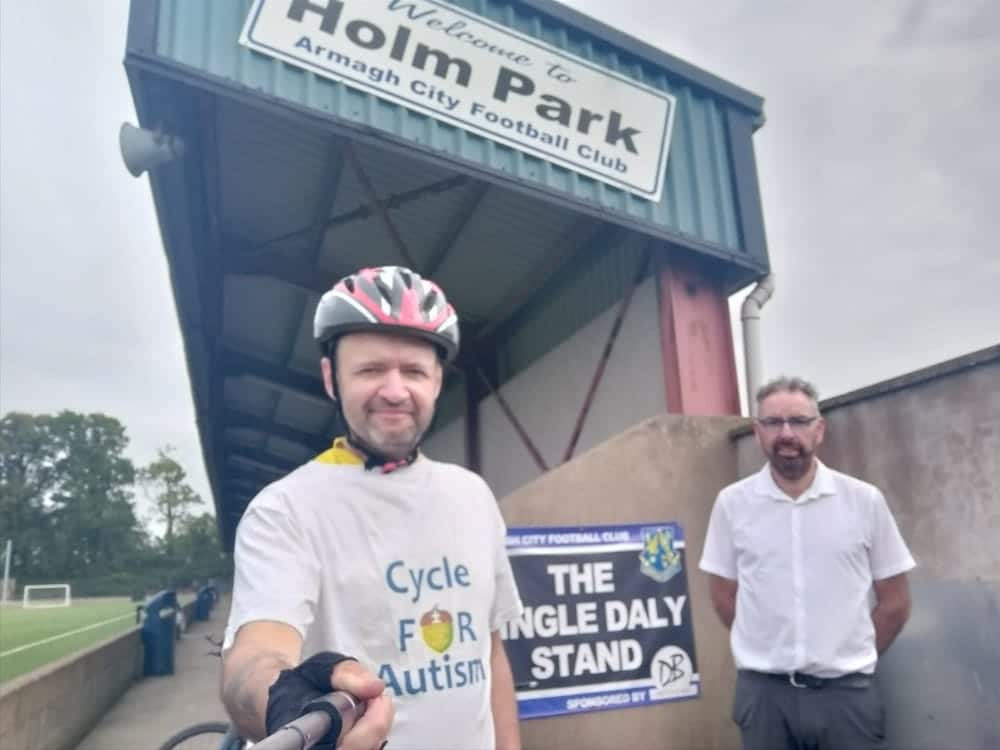 Rodney has also on multiple occasions taken on the task of cycling to all the Premiership and Championship grounds but this year set a much tougher task.
He said: "The one thing I could compare it to is the Lap the Lough challenge, which I think is 95 mile, so it is the same as that four days in a row".
Rodney says that he would not even consider himself a cyclist: "I would cycle to and from work, which is three mile each way, it's just when I thought about long distance, I didn't think I could run it so I decided to cycle."
Normally, Rodney would work it out to ensure that the last day was the shortest but that is not the case this time round with him facing a gruelling 120 miles on the bike.
Speaking about his chosen charities, Rodney added: "Well because it is going round the football grounds, mental health is a big issue in our local sports, so I decided to raise for Aware NI; I think I started a couple of years ago now."
He began fundraising for Acorns for Autism back in 2016 with a cycle around all nine counties in Ulster, which was 420 miles in five days.
"I connected with a couple in America, over the internet; I saw the posts about their two children who have autism and I just found it so inspirational, the way they dealt with life and people's lack of understanding.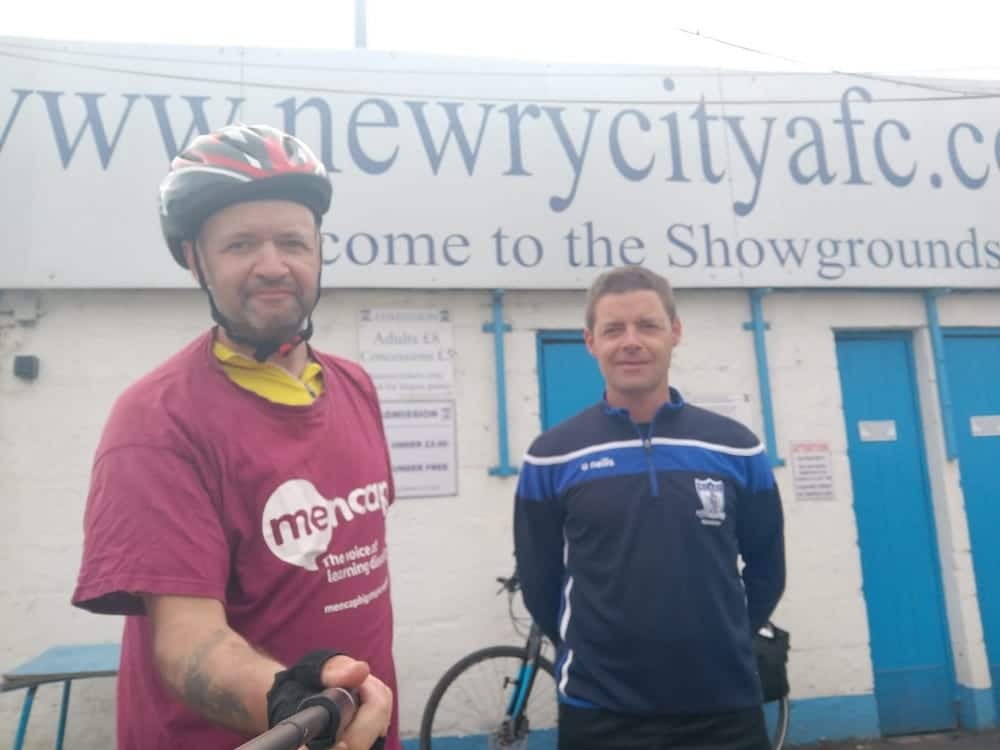 "I fundraised for them three times and the more I did, the more I connected with the issues, which people with autism face; last year I had a chat with my GP and he now has me on the autism diagnosis waiting list."
Mencap was a charity chosen by players of Portadown Football Club last year, when Rodney cycled to Larne to watch the teams play each other before travelling back.
"I have raised money in the past for all three separately. I see that people with autism and people with learning disabilities are particularly prone are more vulnerable to mental health issues.
"So, although the three causes aren't linked directly, they are in a way.
You can have a look at pictures taken by Rodney throughout his journey on Facebook, or make a donation through his JustGiving page here.
Sign Up To Our Newsletter