Earlier this month a range of significant time-bound interventions to curb the spread of Covid-19 were introduced across Northern Ireland.
This has left many families fearing the uncertainty of the future, with financial woes and worries sure to be building in the months ahead.
With that, Portadown-based estate agents Hannath teamed up with Cafe Abundance, a not-for-profit local organisation providing hot meals for families struggling in these unprecedented times.
Last weekend, staff from the Hannath team delivered groceries to 26 families in need in the Portadown and Craigavon areas alongside Cafe Abundance.
Alastair Glass, Managing Director at Hannath, speaking to Armagh I saying they're doing their bit and that will hopefully inspire others to do theirs.
He said: "I suppose lockdown number one, brought the best out in humanity and everybody was more understanding, helpful and patient. Whereas, I'm not so sure what another full lockdown might bring because I think there's a lot of people with a lot of fear, and everybody's nervous about jobs and business. It's a difficult time from that point of view.  So when we saw what others were doing, we just wanted to do our bit."
Alastair says the company has always been heavily involved in the local community, having previously worked with the likes of Fields of Life, the Portadown Panthers and the Welcome Organisation
He said: "At the moment our opportunities for charity work are restricted by Covid, so we wanted to do something, so we put our efforts onto our doorstep.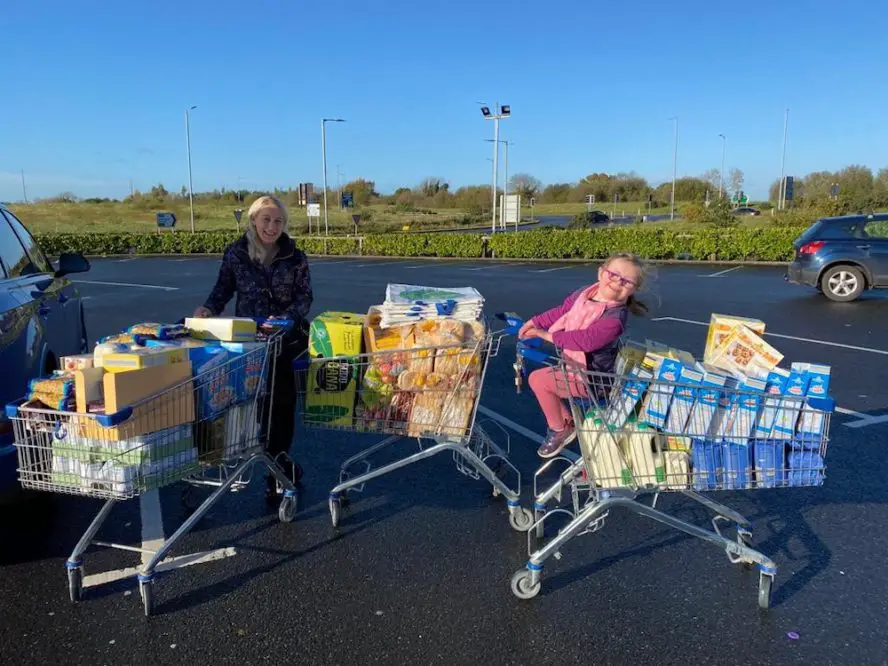 "When we saw the work Cafe Abundance was doing locally, providing meals to families in need we wanted to go one step further and provide meals for the week."
Turning to the latest restrictions, Alastair added: "It is frightening and I really feel for the hospitality sector and hairdressers which have been closed these past few weeks.  "They've gone to such lengths and to be shut down again must be so frustrating.
Thankfully the housing market remains buoyant we remain busy.
"Everybody has questions and there are more questions than answers at the moment, but the government, whether you like them or loathe them, they're doing their best in what is a terrible time for everyone, but hopefully we can see the back of covid soon."
Sign Up To Our Newsletter