Meet the Portadown healthcare worker who has penned an EP whilst fighting the Covid pandemic on the frontline.
Ciara O'Neill insists she has found the right balance, working by day as a radiographer in a Belfast hospital whilst gigging and writing in the evenings.
Armagh I caught up with Ciara to speak about her inspiration, working on the frontline and how she managed to squeeze in an album in between it all.
Despite having no real musicians in her family, Ciara said that he father was a " big lover of music" with the Nashville sounds of Kris Kristofferson, George Jones and John Prine often being played in her youth.
"So I was immersed in music whenever I was growing up," she said. "And then I took an interest in singing. I was in choirs at school and I was classically trained when I was younger."
However, music was always competing with another passion in her life – science.
"I always loved science and I wanted to go into healthcare. That was kind of one of the main job avenues that I wanted to do. So I went into something very different than music," said Ciara.
"My parents always supported me, like they are my biggest fans, but obviously it is a tough industry and it is difficult to make a living in the arts, which is well known."
As reality set in, she admitted that at some point she thought to herself "how am I going to pay the bills?"
But for Ciara it was never a question of which one to give up.
"For me, I struck a nice balance of both; I really do enjoy my job, and I love working with patients and I love that side of it but music is such a huge part of my life as well.
"I've kind of managed over the years to strike a wee bit of a balance. It's taken a bit of time and work to get there but I'm quite liking the balance at the moment."
Ciara released her first album 'The Ebony Trial' in 2016, followed by Arrow in 2018, then took a career break which included a trip to Nashville.
"It was amazing, I got to work with Grammy-winning artists, I performed at the Bluebird Cafe, which is a very prestigious venue, and I did a show called Music City Roots which was broadcast into 60 million homes on PBS
"I really got immersed in the music scene over there. My music wouldn't really be country. It definitely has more of the folk singer-songwriter vibe."
When the pandemic hit in 2020, live music was cancelled and Ciara's day job as a radiographer took precedence.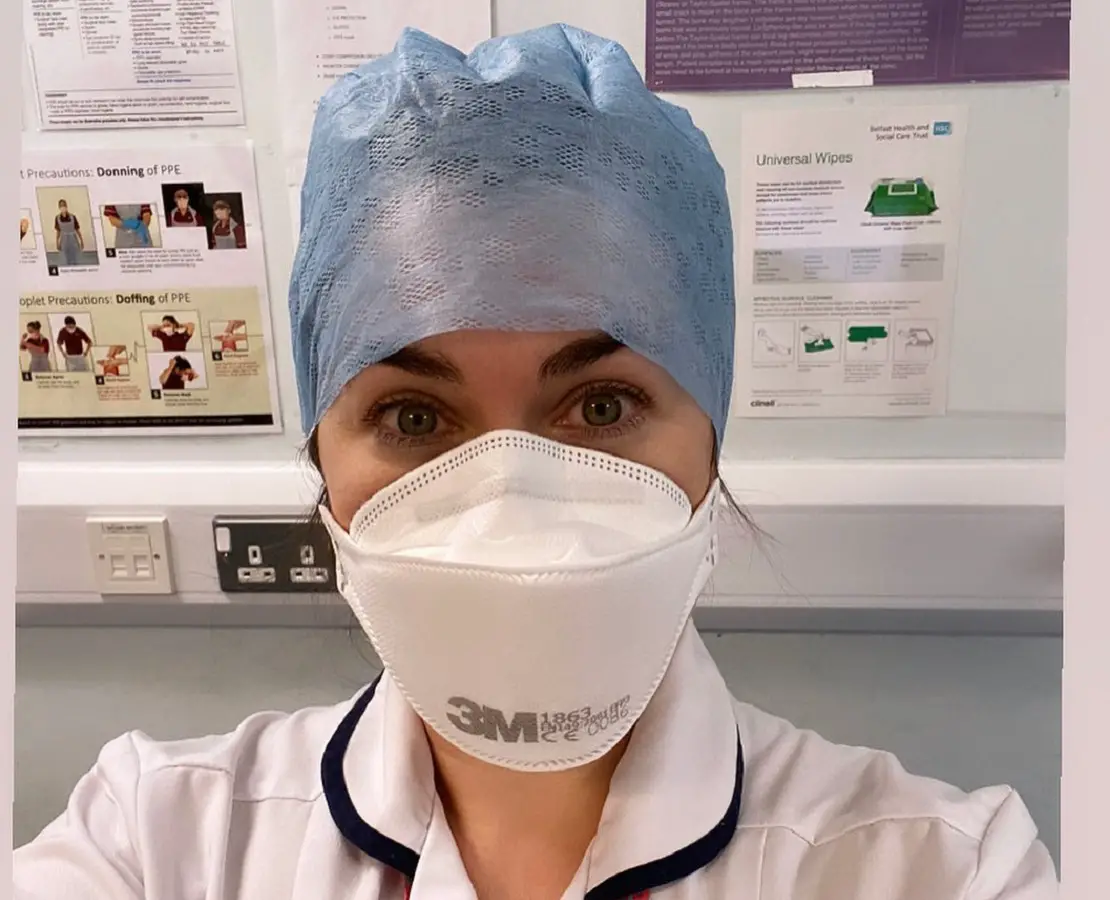 "I think for anybody who works in healthcare or that type of setting it's a stressful environment. That is especially true when Covid hit as nobody really knew what it was, or how it will affect them and their families.
"It was hard getting used to the environment and wearing PPE all the time, but it has also been amazing to see how people work together in the hospital, the resilience of the staff."
She added: "It was also amazing to see the gratitude shown by the public on a daily basis, as their safety is our number one priority."
However, in the evenings with no live music Ciara took to playing at home and writing what has become her third EP – La Lune.
"It can be hard if you are overtired, the songs just don't come but it's good for me. I've always loved writing and I love playing guitar and singing, so for me it's actually just a stress relief.
"It's been a lovely project to get stuck into because, obviously I haven't been able to get playing at all the last couple of years."
Ciara released Le Soleil earlier this year and her new single La Lune, from the EP of the same name, has been a recent hit on BBC Radio Ulster and RTE Radio 1.
Explaining the Parisian vibe to the tracks, she said: "I had my last trip before the pandemic to Paris in 2019. I love the culture and the language of France so I just thought that it would be a good idea for a small EP.  The sun, moon and stars."
Le étoile will make up the trifecta of tracks on Ciara's EP La Lune which will be launched as part of the Out to Lunch Festival in Belfast next month.
She will be performing at the Sunflower Bar in Belfast on January 22 at 8pm, and tickets can be bought by following the link.
Sign Up To Our Newsletter