An Annaghmore woman who started making craft items to help her mental health after a difficult pregnancy and traumatic birth is now celebrating the half-year milestone of setting up her own business.
Claire Anderson, who owns the Poppy Patch, is mum to Poppy, who celebrated her first birthday in April and is the inspiration for the business's name.
The 35-year-old was made redundant from her sales job just two months before she found out she was pregnant and believes this contributed to what turned out to be a "really rough time".
She said: "My mental heath just went down throughout my pregnancy. I had always worked and, because of the pandemic, my security was gone.
"I had a very traumatic birth – I was in labour for 12 hours and Poppy was eventually born with the assistance of forceps -and I was diagnosed with post-traumatic stress disorder (PTSD) after it.
"I had nightmares and flashbacks for months afterwards. I had been prescribed anti-depressants during my pregnancy and the dosage was quickly upped not long after Poppy was born.
" I loved my baby but I feel like I almost had a breakdown. I could cope with being a mum but anything outside of that, I couldn't deal with.
"I hated driving, and before that I had been a rep and driven all over the country. There was one time I got to Rushmere and I lost the car and I just walked around the car park sobbing.
"I was just existing. I did get referred to a psychologist and saw him for a few months so that helped."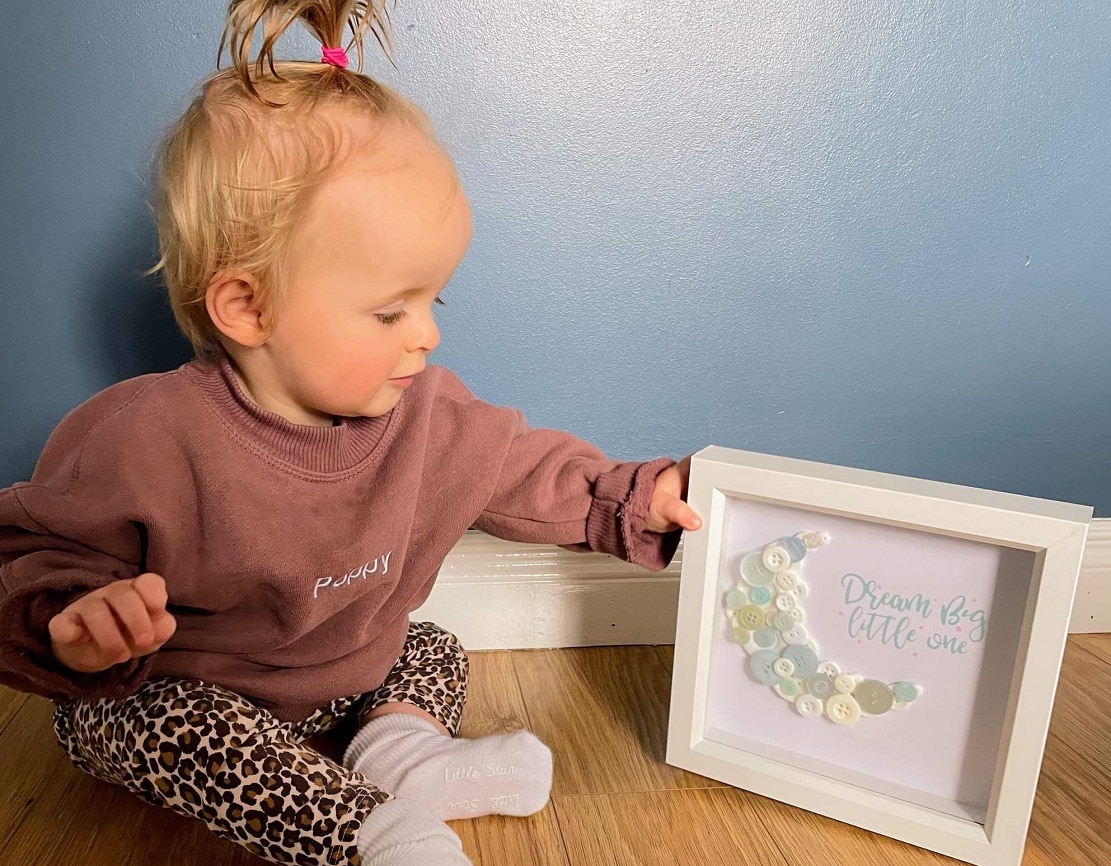 However, the real turning point came when Claire started making a scrapbook, filling it full of pictures of the things and people she loved.
"I had so many pictures of Poppy and my dog and I have always loved photographs, and I just took a whole bunch of them and started, and it massively helped with my mood," she recalled.
"Then my friend's wee one was turning one and I went on to her Facebook page and got some photos and made her a first year scrapbook of her baby. When she got it, she phoned me in tears and said it was an amazing gift.
"She said she had so many pictures on her phone but hadn't done anything with them."
Shortly afterwards, Claire, who said she had never been the "artistic type", started offering a scrapbook service and began dabbling with other crafts, using buttons to make pictures and prints.
All Claire's crafts are individually designed and made to order.
She added: "This is something for me. I am not going back to the type of work I did before because my salary would go on childcare.
"I'd rather do something that I love and make money for myself rather than be in a position where you can be cast aside."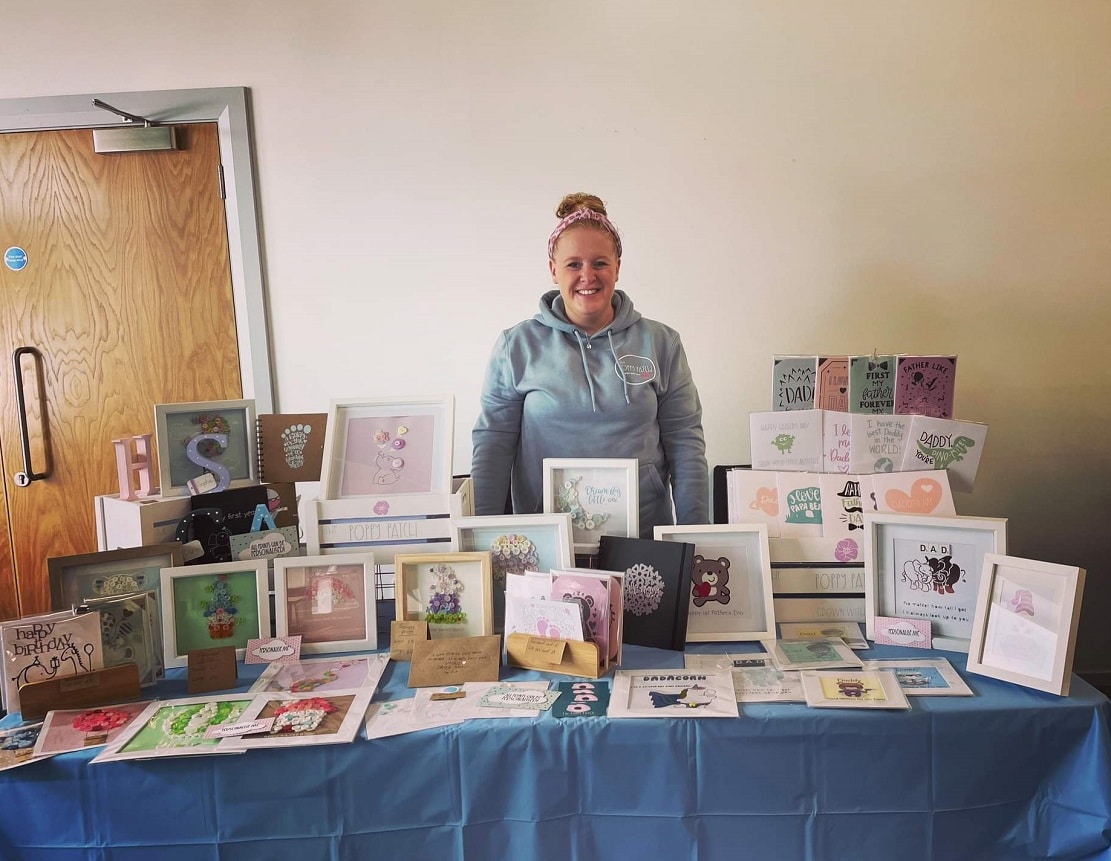 Claire said her mental health has improved dramatically. "I used to look for validation from everyone in terms of being a good mum and now I am at the point where I can see that I am a good mum and people like what I do," she said.
"I know it's a journey but I am a lot further along that journey than I was this time last year. I don't even remember this time last year, I was in such a fog,
"I was in crisis a few times but now I am enjoying life again and I think that is partly down to the fact that I am using my brain to create things.
"I make everything as if I am making it for Poppy. She literally saved my life last year, because she was the only thing that brought me any joy.
"There were times that I was so low and I would look at her and it would pick me up.
"My tag line is 'Grown with Love' because she was grown with love and she is the inspiration behind everything that I do.
"I do feel I owe her my life. The business is just a happy coincidence."
To see more of Claire's work visit her Facebook page.
Sign Up To Our Newsletter