It is almost the new first sign that Christmas is on the way, as your social media feed begins to be bombarded with friends and relatives giving updates about what their elves have been up to overnight.
The popular Elf on the Shelf craze sees adults hide their family elf around the house for children to find, often creating fun scenes that show the elf has been up to no good.
There are of course the standard creations, but one Co Armagh dad has taken his overnight transformations to another level.
Some of Alan Hooks' set-ups have included hiding the elf in one of 200 balloons, wrapping every item in a room, wrapping an entire room and even having elf getting tatted up!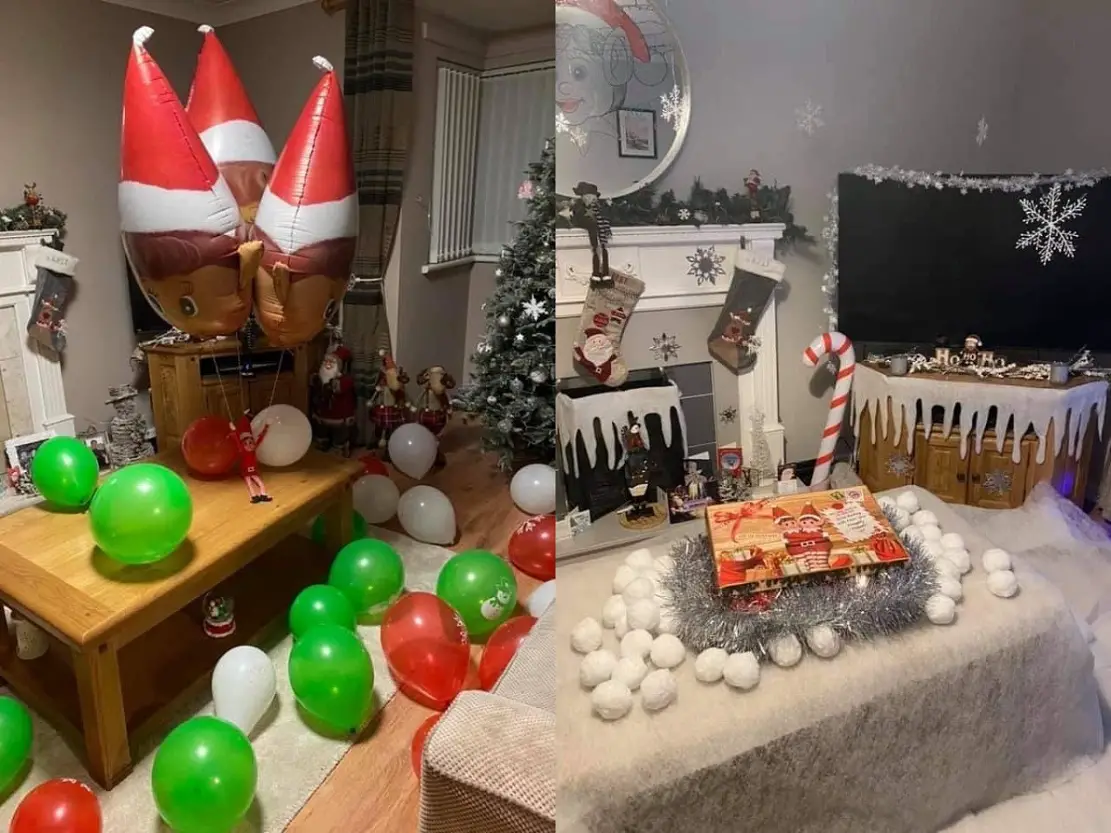 Speaking to Armagh I, the Portadown tattoo artist explained that he did this all for the reaction that he gets from his seven-year-old daughter Darcie.
"This probably my third proper year of doing it. We sort of started it the year before when she was really young," he explained.
"Darcie has a sensory processing disorder. It is mild and thankfully didn't get worse with age, but we found that with these especially bright colours and different textures, she just fell in love with it."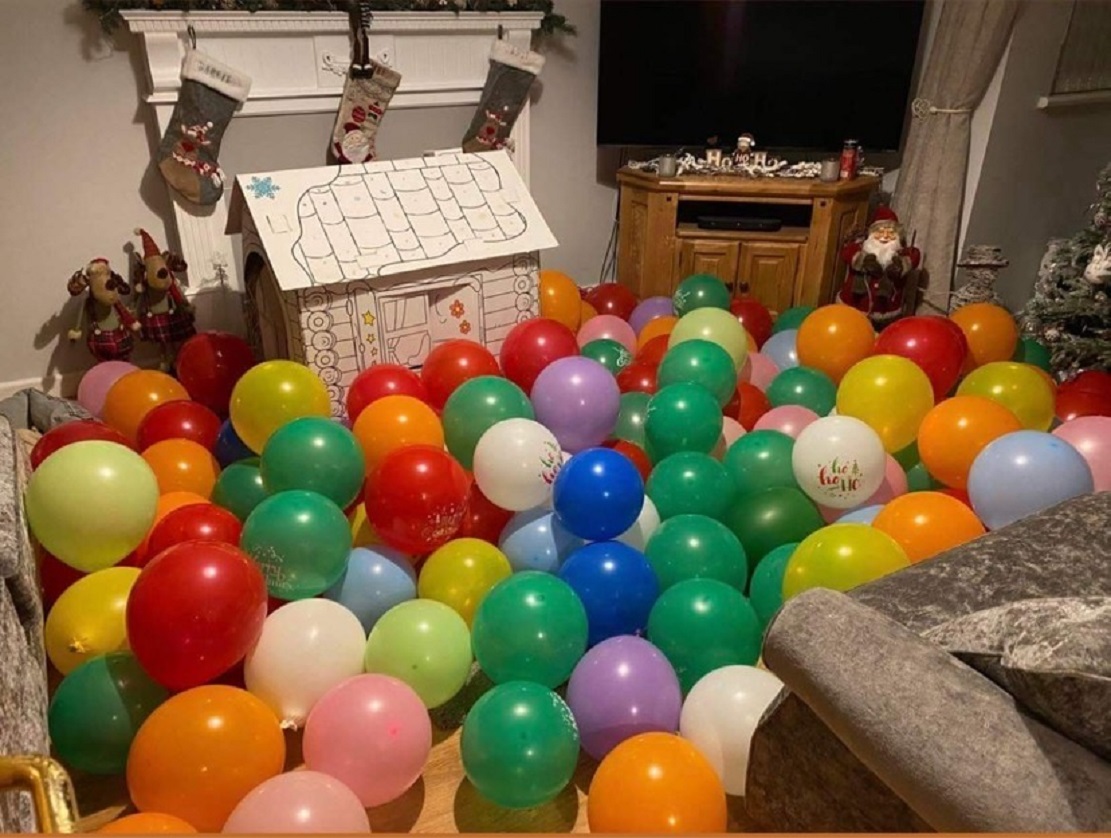 Alan said that for Darcie this is her favourite part of Christmas, that it is December 1 not 25 that she looks forward to every year!
"We started off with a couple of smaller things, more stuff that she liked at the time so she could relate to it," he said.
"Like the first one was the elf getting tattooed. I am a tattoo artist, so I had the small napkin, the tiny ink pots and the tiny tattoo pen."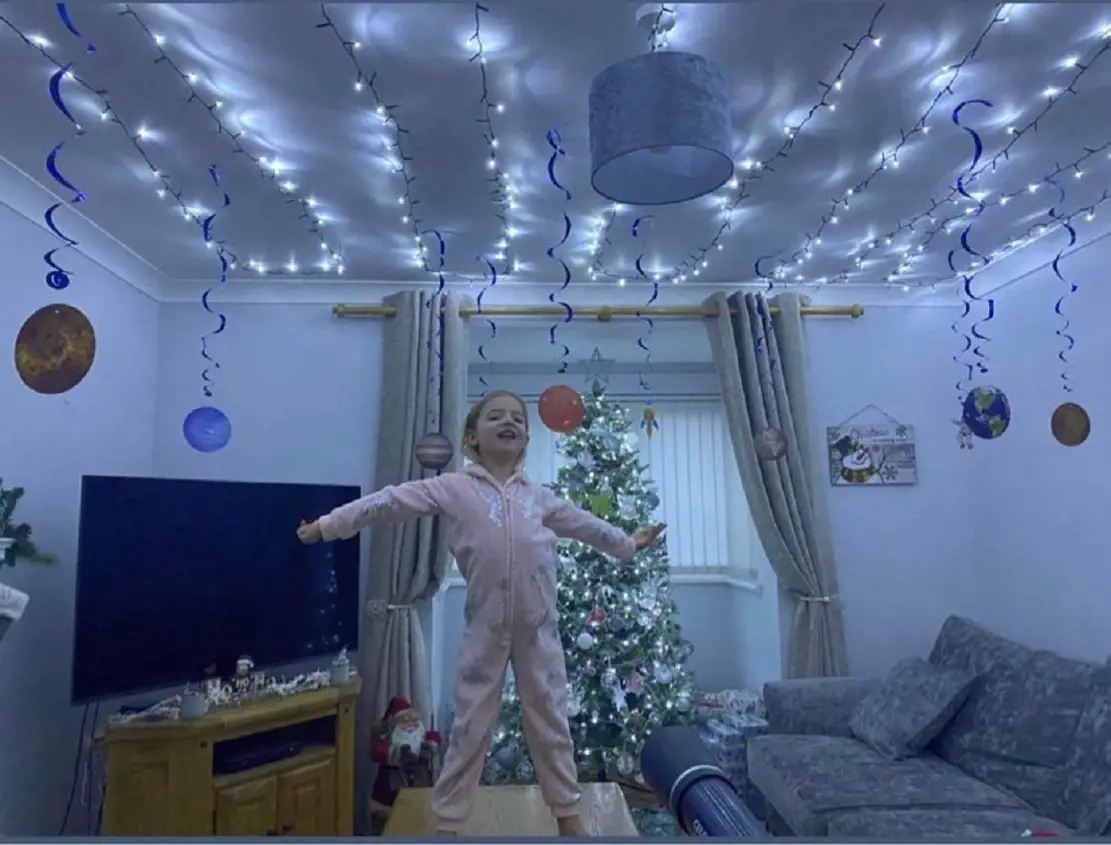 However, soon enough Alan's creations began to get bigger and bigger.
"Once I got to the stage of doing the bigger ones, I saw how excited she was getting and I just made it a challenge to keep her at that level," he commented. "They also get funner the bigger they get."
But it is not all fun and games, as Alan admitted: "I work long hours, sometimes I am not starting on them till nine or ten. One time I decided to wrap the whole room which took to half one in the morning. I have to get my stepdaughter up to help".
As for the clean-up after these wonderful transformations, Alan is also not lucky.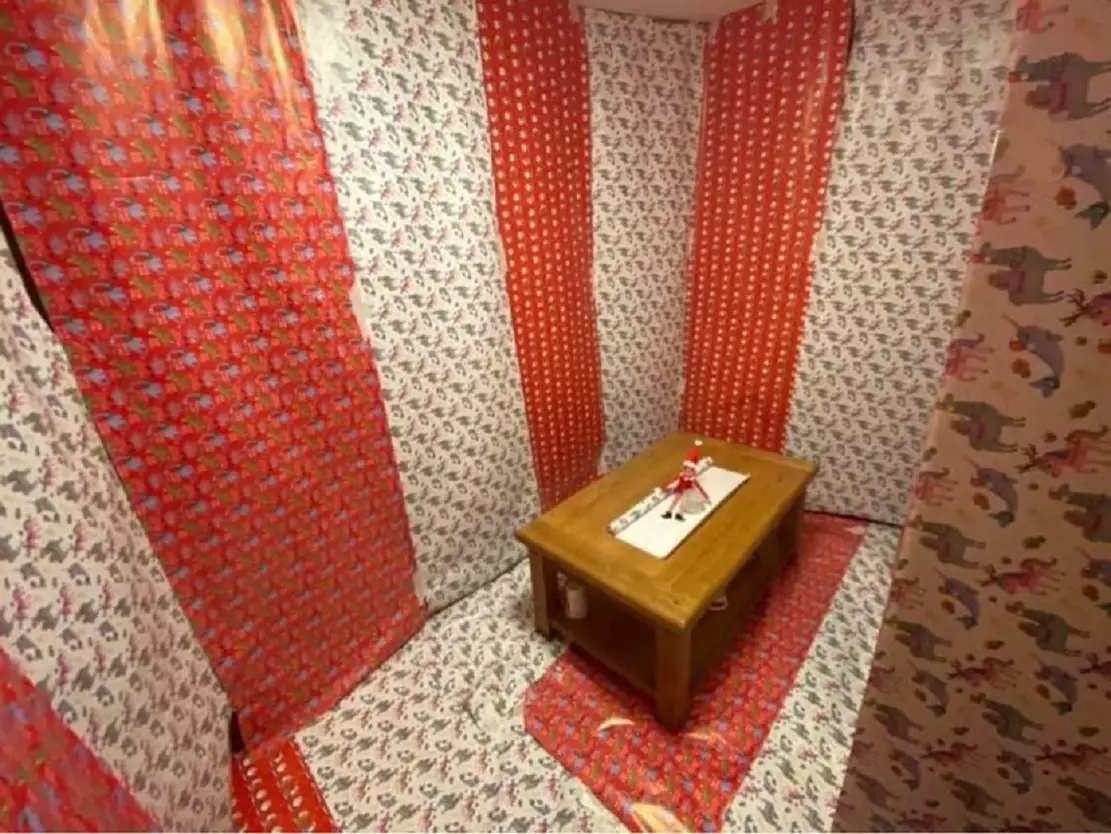 "I might get away during the week but I have to clean up all the weekend ones," he said. "I have to tidy up all the balloon ones too as my wife has a balloon phobia, so you can imagine when me and my stepdaughter hid the elf in one of 200 balloons.
"But it is all worth it. I work long hours but Darcie comes in and wakes us up at seven in the morning so excited to see what the elf has been up to and it really makes my day."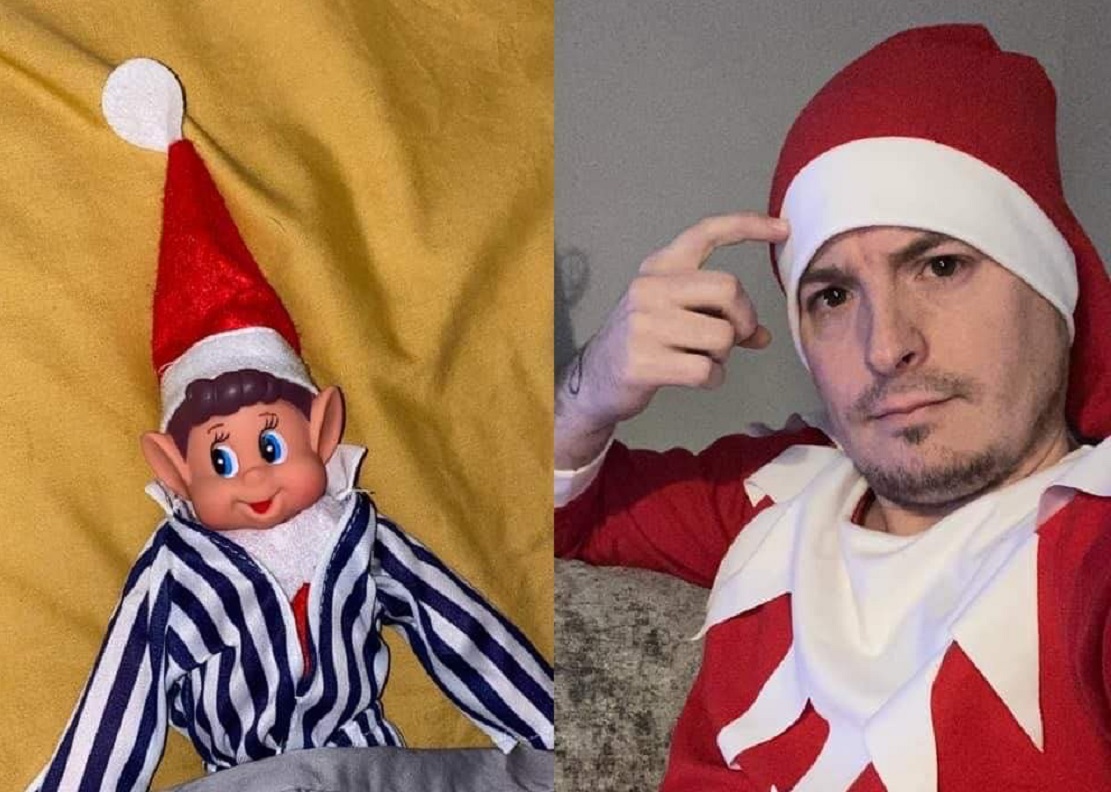 Giving tips on how he keeps the ideas coming year after year, Alan said: "As soon as Christmas is over, I just keep an eye on what she is into over the year and try to use that.
"Last year, I created a whole room with ribbon lasers and hidden sweets because a few months earlier she had seen it in a movie and thought it was cool!"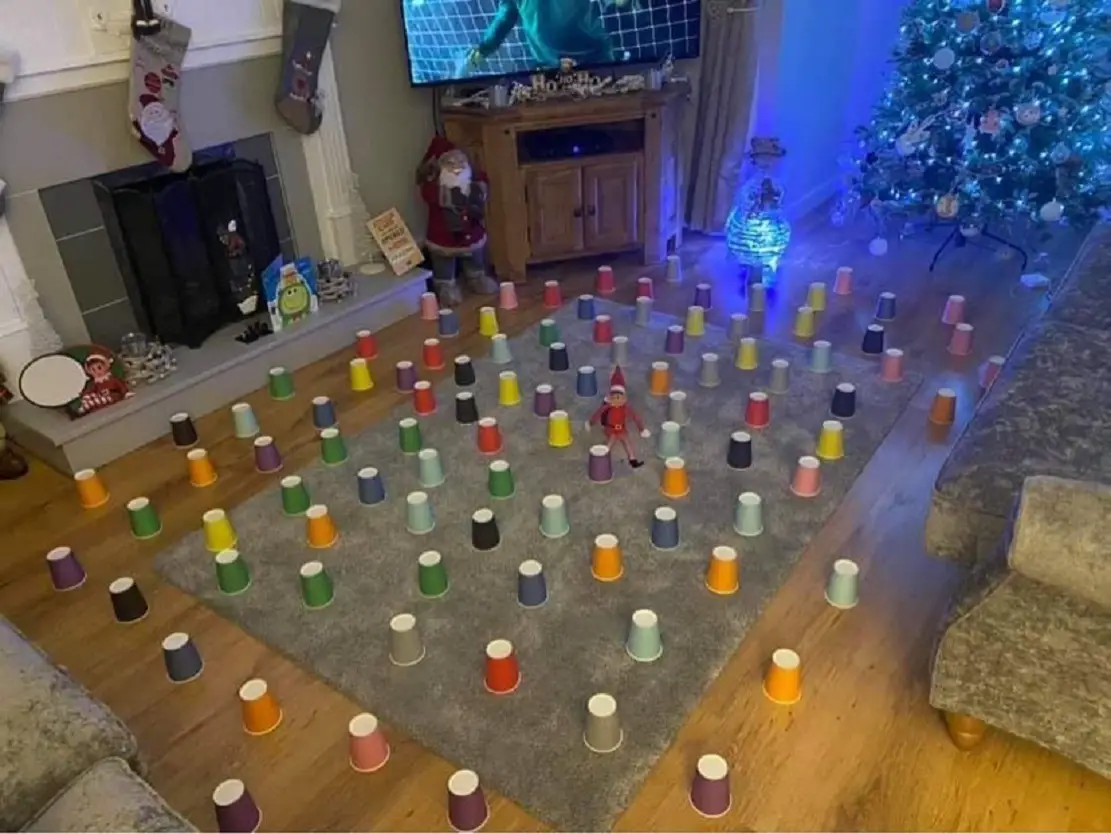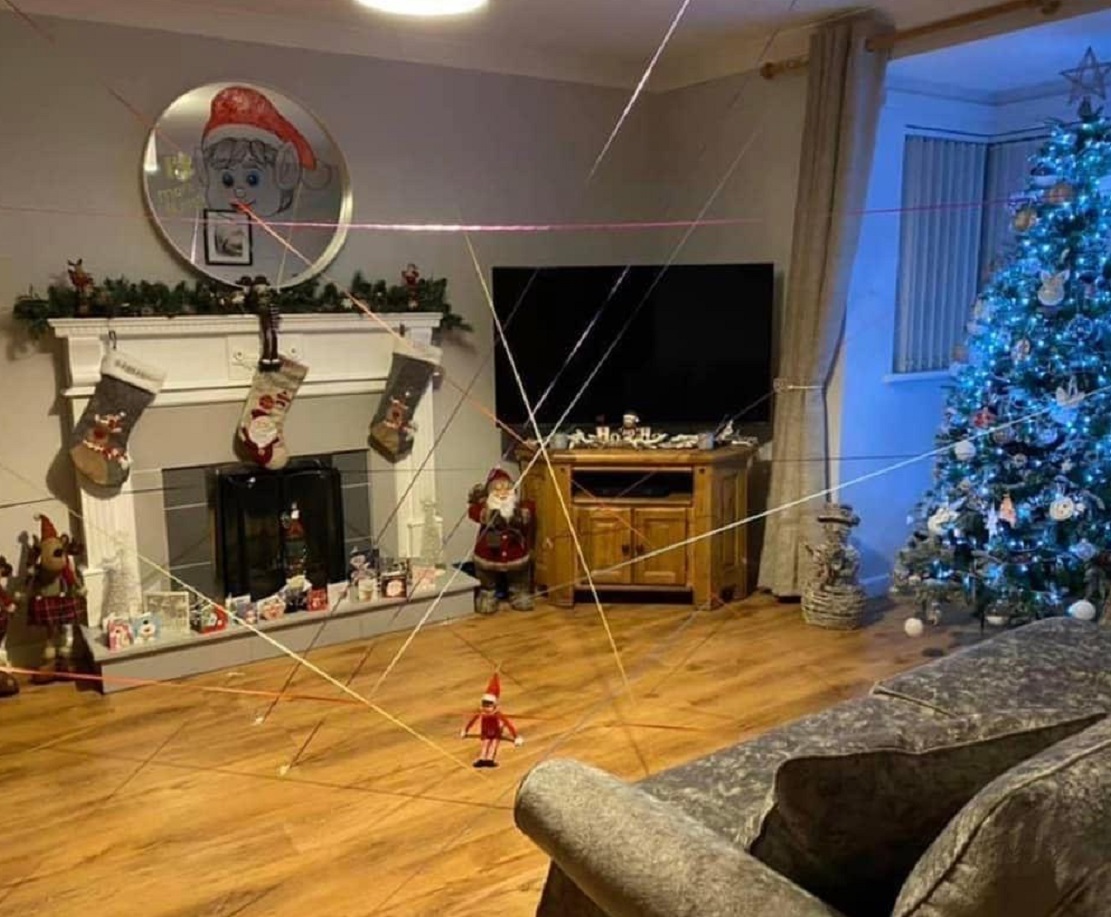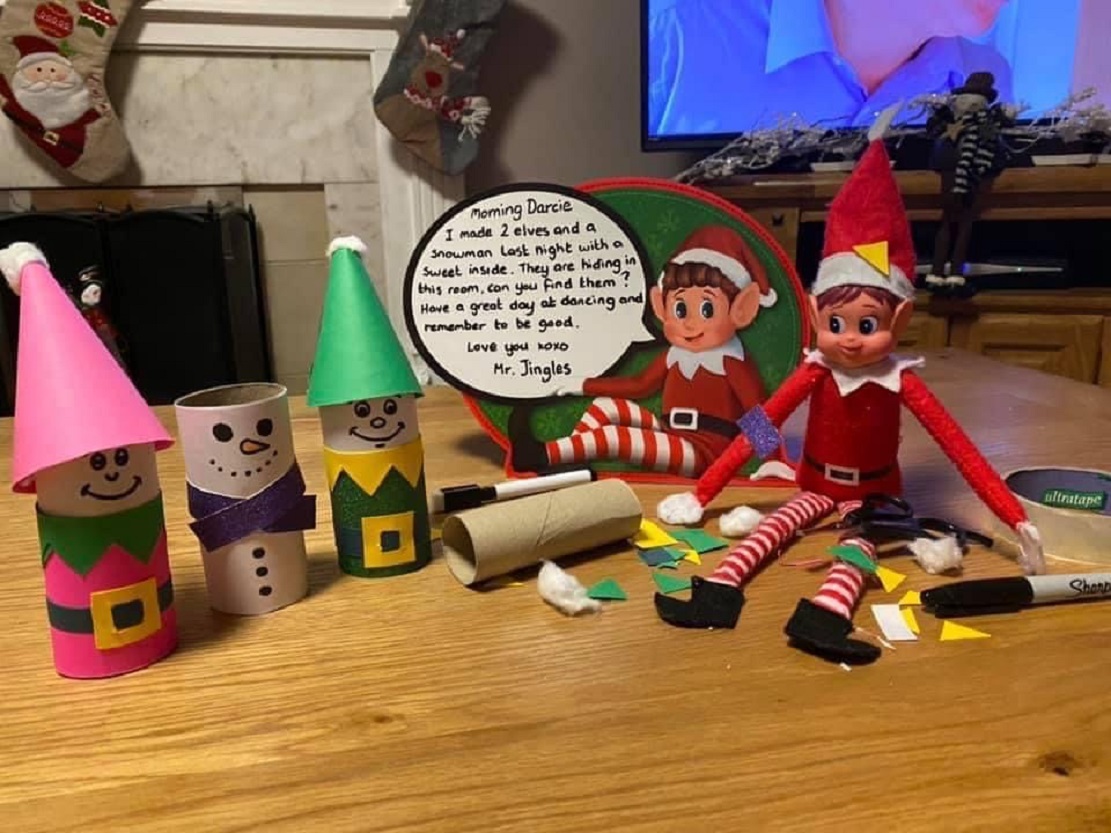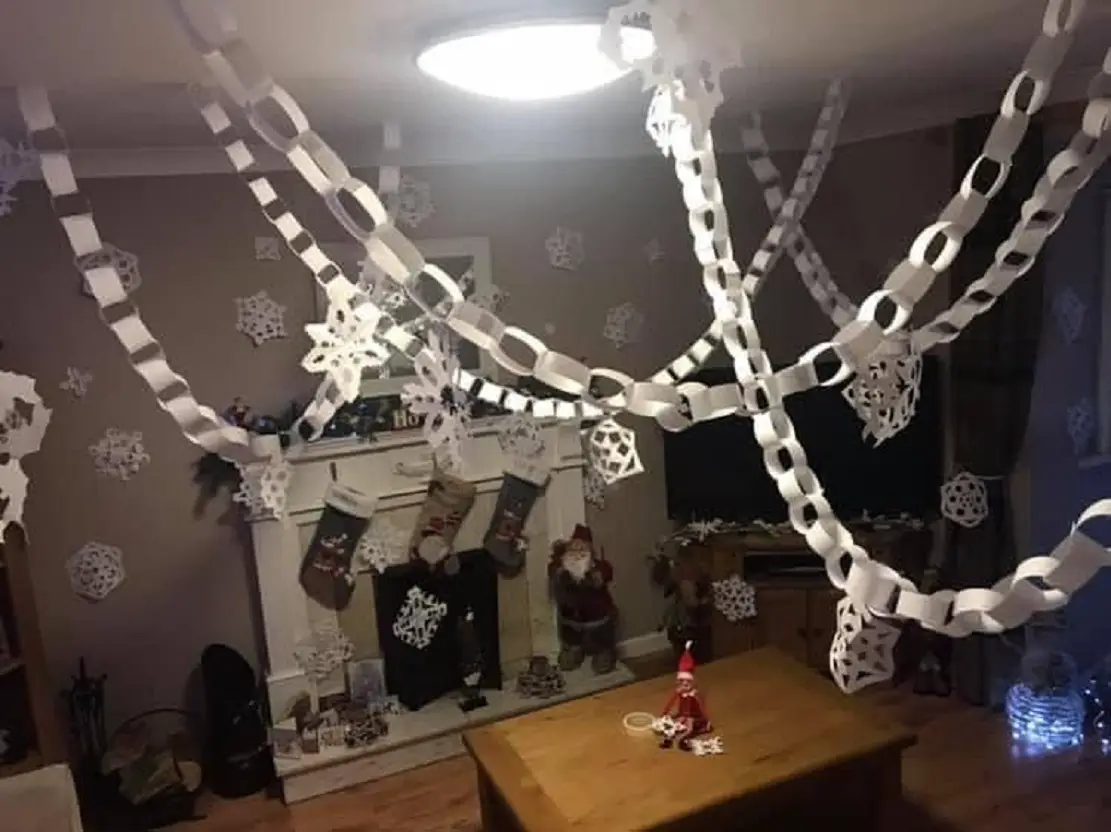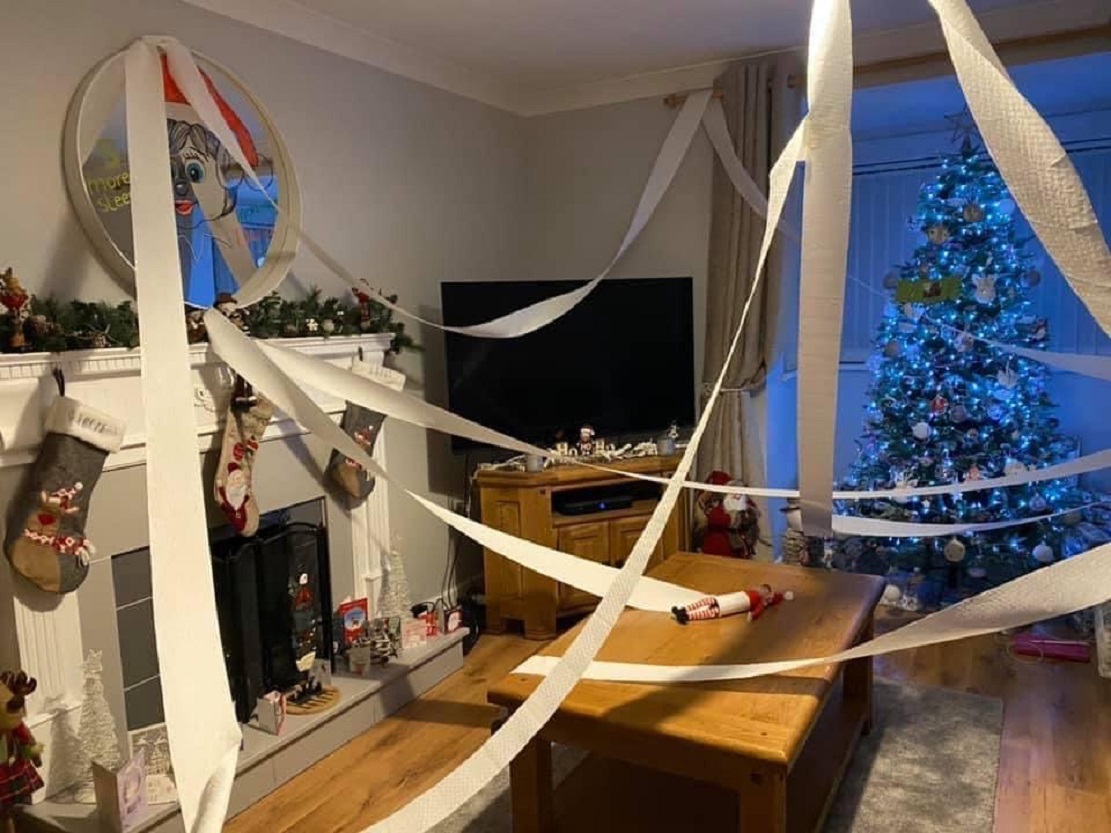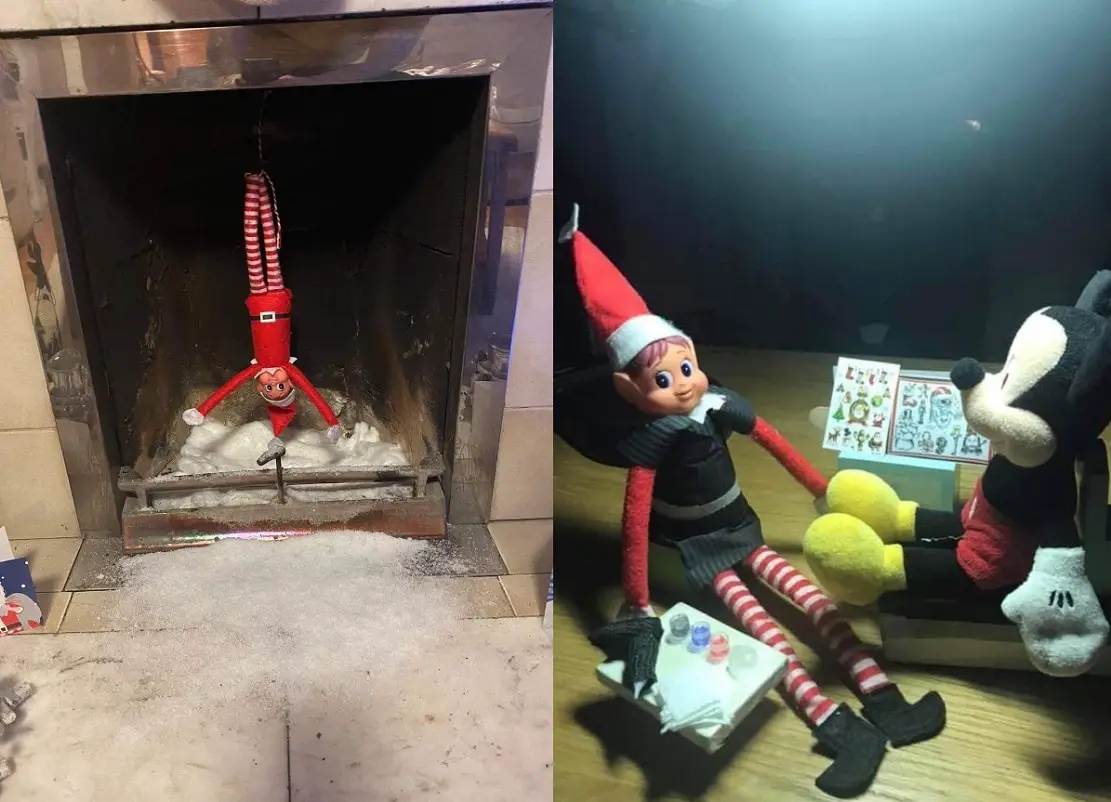 Sign Up To Our Newsletter