Every week, we come across people in the community who have gone above and beyond to help others. Less often however, do we hear stories of extraordinary individuals whose bravery and character have quite literally made the difference between life and death.
The Rescue Champion of the Year Award, sponsored by Dentistry@Markethill, recognises those from charitable and emergency organisations, alongside members of the public who have embarked on a rescue mission.
This year's nominees are Niall McConnell and the Lurgan Red Watch NIFRS. Vote for your winner here.
Niall McConnell is a 20-year-old apprentice who was working on-site in Carrickfergus for his employer, Pat O'Donnell & Co, a distributor of Volvo Construction Equipment, based in Portadown.
Niall saw a lorry roll down the yard and crash into a barrier. The driver was slumped in the seat. Niall delivered lifesaving CPR until the Air Ambulance and paramedics arrived on the scene.
His actions were credited as being the difference between life and death and the man went on to make a full recovery.
The incident made Niall passionate about the delivery of CPR training, which he had received at Sacred Heart College in Omagh.
The Lurgan Red Watch NIFRS have been nominated due to their actions on September 21 of this year, when they rescued three young people during their shift.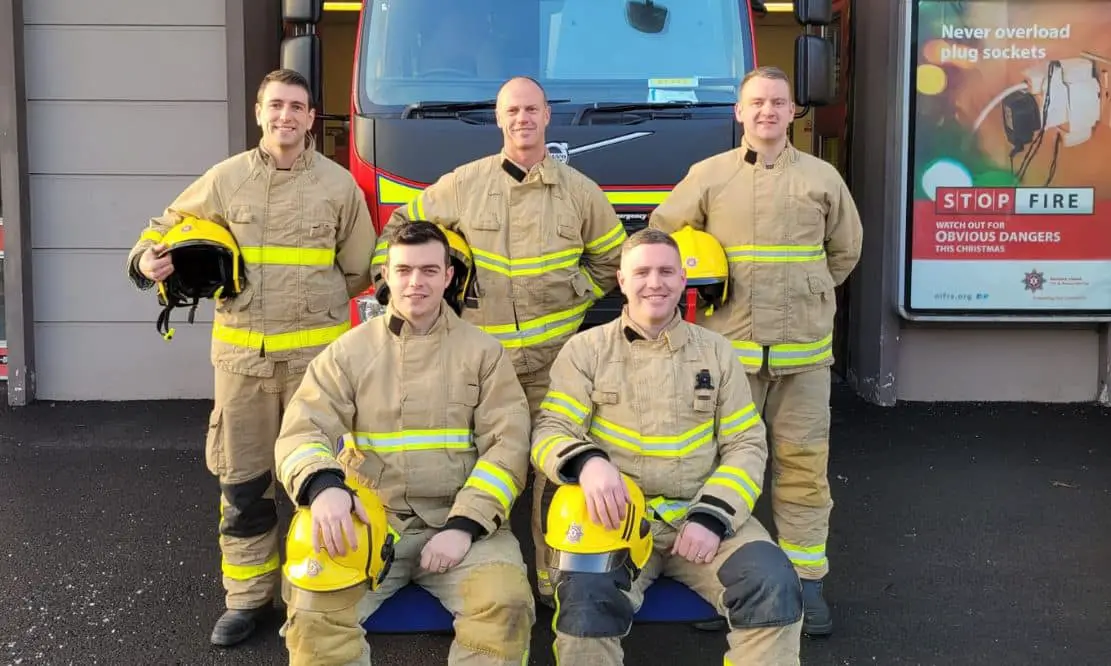 They utilised their wide range of skills and abilities in a range of incidents involving technical rescue and humanitarian aid.
On that day they helped a non-verbal four-year-old child who was locked inside a car, a teenage girl who had become trapped in a playground swing and a vulnerable teenager who had been reported missing.
Being fathers and uncles, the crew could relate to each situation on a personal level and were able to use this to connect with the individuals while still putting their emotions aside to provide the best possible care and service.
Sign Up To Our Newsletter