A popular county Down bar and wedding venue has been left reeling after the 'kidnapping' of their much-loved Mr and Mrs Log.
The owners of Hugh McCann's on Newcastle's Central Promenade posted CCTV (see below) of the day their bride and groom window display was last seen.
Despite the serious matter, which has been reported to police, the videos were posted alongside this hilarious 'news story'.
It read: "A Newcastle bar owner has been left distraught after a bride and groom were callously kidnapped from his bar.
"Mr and Mrs Log have been part of our family for a long time and we're very concerned about their safety," said a highly emotional Jack O'Hare, the owner of Hugh McCann's on Newcastle's Central Promenade.
The loving couple, described as about 1.5 metres high, were last seen wearing full wedding regalia of top hat and tails and a spectacular designer wedding dress, when they were captured at around 3.40 pm on 17 September.
The heart wrenching kidnapping was only discovered and reported to cops on 26 September.
"We thought they were away having fun on their honeymoon but when they didn't come back, I checked the CCTV footage and discovered that they have been kidnapped," says Jack.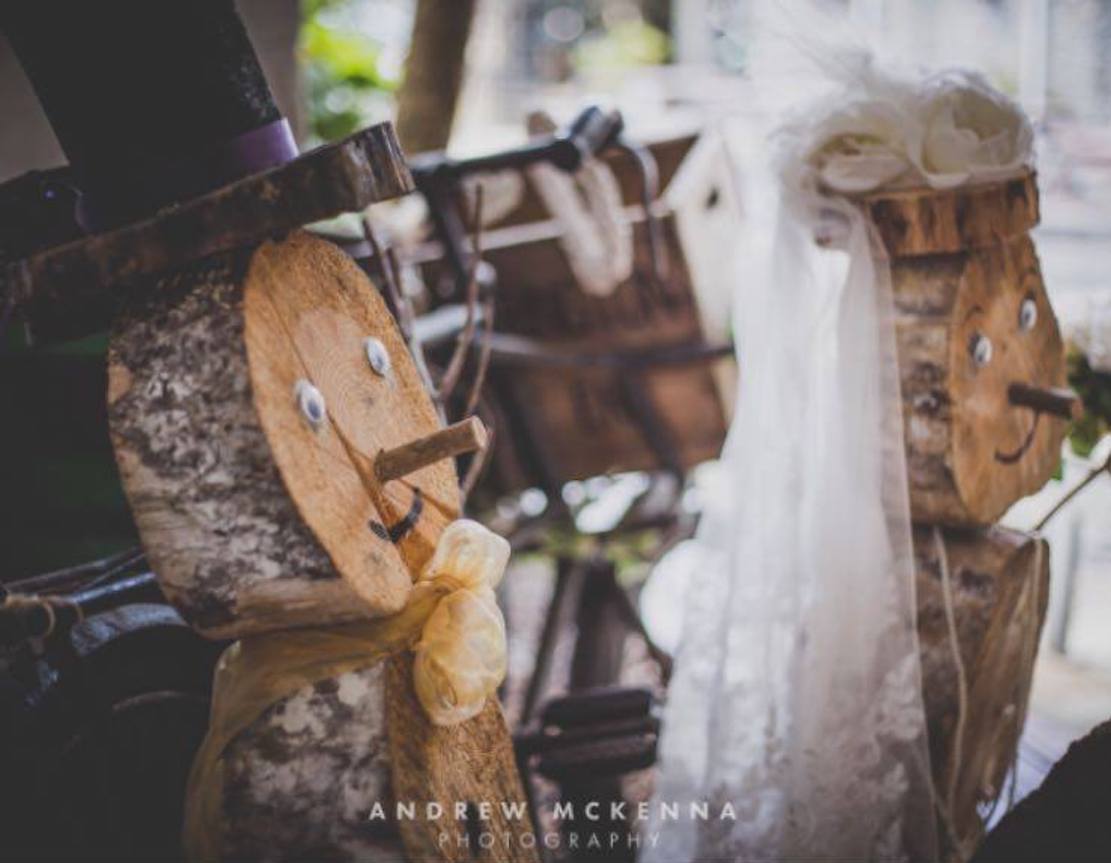 "Here at McCann's we are extremely concerned about them because they mustn't have eaten in days – they love their saw dust!"
CCTV footage reveals that a man and woman entered the bar at 2pm on the day of the All Ireland final and had a few drinks but when they left the bearded male, a suspected lumberjack, simply grabs Mr and Mrs Log in a bear hug before cooly and calmly walking out of the bar.
Doing his best to stay calm and hold back his tears, Jack described the kidnapping as "just as brazen as you like."
"We haven't received any ransom demands yet but it could still happen yet. We just want to know their whereabouts and that they're safe – someone somewhere MUST know something!
Asked if he'd considered the possibility they had been used to start a fire, Jack exclaimed: "If they've been executed that puts it on a whole different level but that just doesn't bear thinking about."
The shocking kidnapping has been reported to the PSNI and it is understood that a team of crack detectives are trying to see the wood for the trees."
If you have any information which can help, please contact police on 101.
Newsletter
Sign up for our weekly newsletter here.