A doctor's surgery in Warrenpoint has high hopes for a major extension – and has set its sight on a former Orange Hall to perform this operation!
Summerhill Surgery, which is based at 50 Great Georges Street North, has submitted a planning application to Newry, Mourne and Down District Council for consideration.
It is one which would, if approved, see the premises grow considerably, from around 6,250 st feet to almost 9,700 sq ft.
And the number of staff attending the facility daily would double – increasing from 10 to 20.
The existing surgery and GP accommodation will also more than double in size.
The cost of the works has been estimated by Construction Information Services to be in the region of £675,000.
The delicate operation will only prove a success if council agrees to a change of use of the neighbouring property, at number 48, in a routine decision-making procedure.
The neighbouring site has been flagged up in the submission as the former Warrenpoint Orange Hall, which operated as a community building.
The proposals intend to see an extension and alterations to the existing medical surgery, with the change of use next door – again with extension and alterations – for the same purpose.
The proposals are due to be publicly advertised this week with a decision expected in due course.
The application comes as local Independent Councillor Mark Gibbons expresses his concern – and has conducted his own opinion survey – after recent news that there are "still no immediate plans to reopen the invaluable" surgery in nearby Rostrevor Surgery.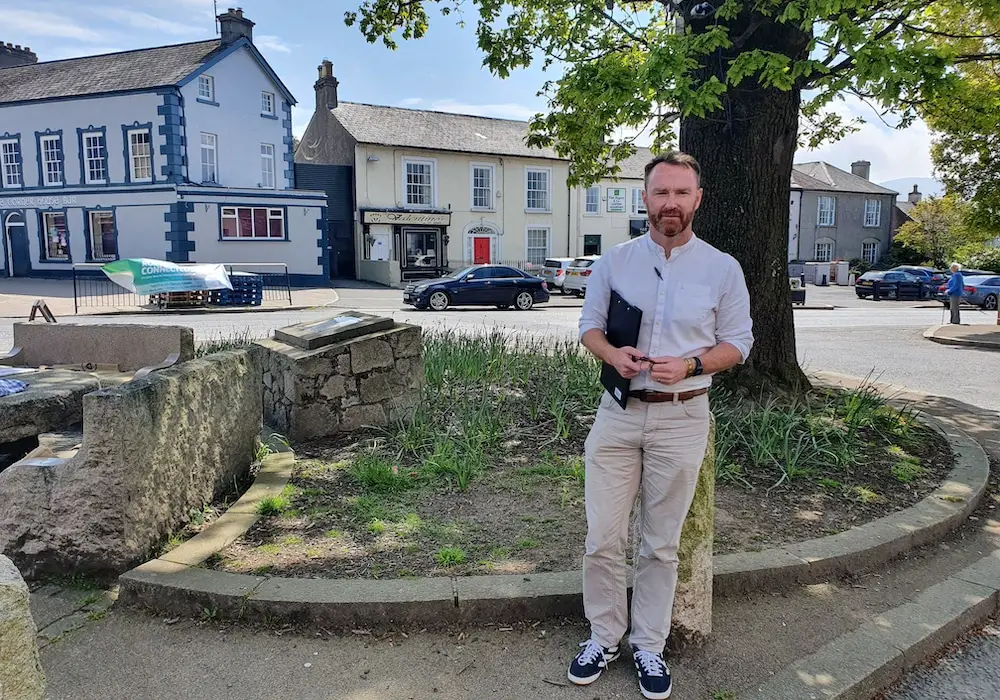 Councillor Gibbons said he had spoken to 100 local residents regarding the continued closure and asked for their overall opinion and how they feel this has affected the village.
He shared just some of the the comments and thoughts of those affected: 'We desperately need our GP Surgery back. The elderly population in the village are suffering especially'
We have always had a surgery in Rostrevor, going back generations. The rug has been pulled from under our feet.'
'It looks like this is the continued drive for centralisation, with rural communities once again being the ones to suffer.'
'We have an ageing population in the village and now this means that most have to travel into Warrenpoint to be seen.'
'I feel that the new system works well in Warrenpoint, but I'm young enough and have a car. This must be a bodyblow for the elderly, vulnerable and parents with young children for example.'
'I can understand why they had to make the decision and a hard decision it must have been, I just hope it comes back to Rostrevor, for the sake of our loved ones. It simply can't be a permanent solution.'
'I've lived in Rostrevor all my life-and I just feel as if, instead of improving as life goes on, that we are taking a step back regarding services, regarding help.'
'Rostrevor Surgery is sorely missed. Hope to god it comes back. It was once a vital part of this community.'
'They are doing great work in Warrenpoint at the moment-spinning so many plates. Let's pray they come back soon and continue that great service in Rostrevor with fewer plates to spin.'
'My God, you don't realise what you've got until it's gone! Rostrevor has lost a vital service. We need a date for reopening.'
Councillor Gibbons said both Summerhill in Warrenpoint and Rostrevor Surgeries had published an updated newsletter explaining why the surgery remains closed, although "worryingly there seems to be very little information regarding what services will be made available in Rostrevor further down the line for the local community"
He added: "I commend the continued great work of the surgery staff who have been doing a fantastic job under difficult circumstances. We as a community would be lost without them.
"However, the situation regarding the closure and lack of clarity is very disappointing for a community who have had a surgery within this village for a lifetime and more.
"I will once again be contacting the Summerhill andRostrevor Surgery's Management with a plea for some answers and I will be attaching the responses I received from the snap survey, with hope that the comments may give a little extra insight into the thoughts of concerned residents, many of whom are not on social media.
"I want to thank all who took the time to chat to me on the beautiful day that it was and, as always, stay safe."
Sign Up To Our Newsletter