The Southern Trust's Renal Unit based at Daisy Hill Hospital has been ranked first in the UK Renal Registry for survival of dialysis patients aged 65 and above.
The Chairperson of Newry, Mourne and Down District Council, Roisin Mulgrew has hosted a Civic reception to pay tribute to the Renal Team and celebrate their success.
The Renal Unit at Daisy Hill Hospital treats patients with kidney disease from across Armagh, Dungannon, Craigavon, Banbridge, Newry and Mourne and some from border areas of the Republic of Ireland.
The modern unit has 26 haemodialysis stations, 40 machines which are used by 90 patients each week.
The team of specialist nurses, medics, pharmacists, podiatrists, social workers, dieticians and technicians also support patients who have chosen a home therapy treatment and those attending renal outpatient clinics.
The UK Renal Registry is a resource for benchmarking and quality assuring Renal Services throughout the UK and is at the forefront to the development of patient care in renal disease.
The Registry's latest report also ranks the Southern Trust unit in the top 10 across a number of quality indicators including patient survival, adequacy of dialysis, anaemia control and kidney function after transplantation.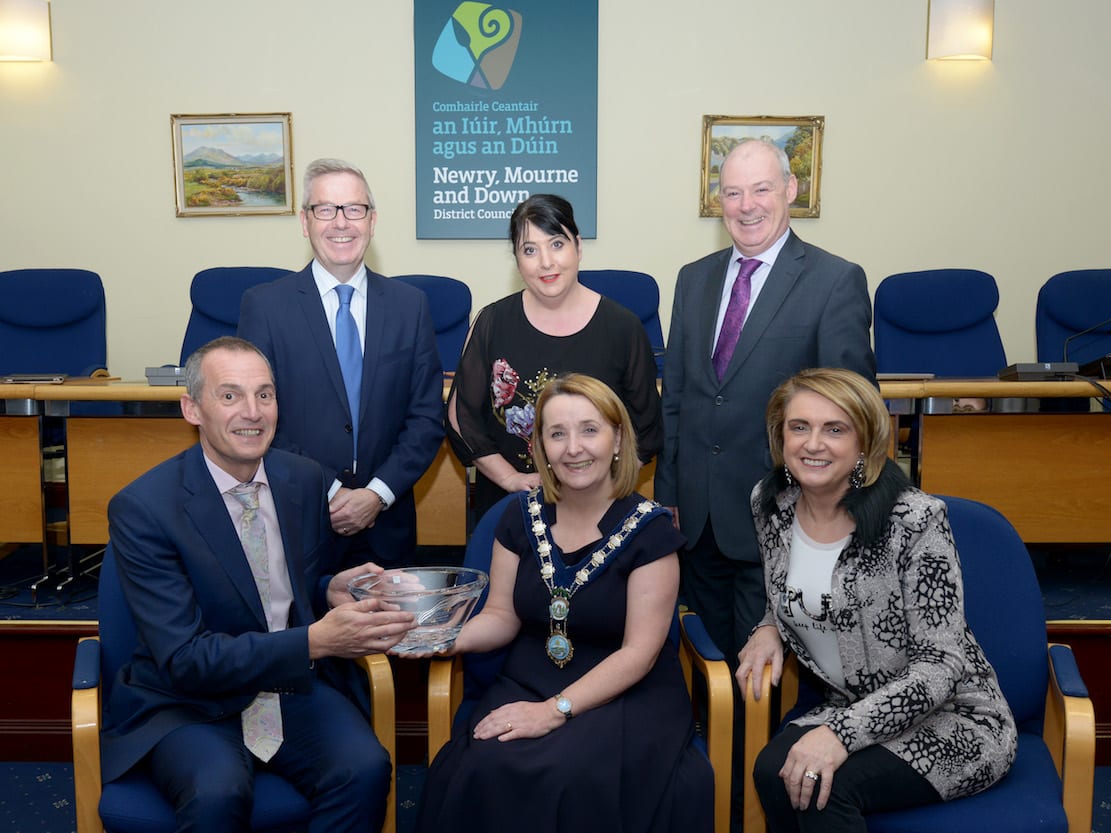 Speaking at the Reception, Chairperson of Newry Mourne and Down District Council, councillor Roisin Mulgrew said: "I want to extend my congratulations and thanks to all those who are part of the fantastic team in the renal unit daisy hill hospital.
"I am well aware that many of the patients that visit the unit over many months and years gain greatly, not just from the life saving treatment, but from the respect, support and care shown to them by the team.
"I know that many patients attend the unit for years and during that time many feel that they are more friend than patient.
"The contribution to our community by all health care staff is greatly appreciated, and I am delighted that the work of this team has been recognised."
Congratulating the Team, Trust Chair, Roberta Brownlee said: "Our Renal Team are very well regarded for the high quality care they provide and dedication to their patients and families.
"The Southern Trust Renal Team works closely with Nephrology colleagues across Northern Ireland to offer a very dynamic and patient centred service.
"They have a consistently high performance and have been invited to other centres across the UK to share best practice.
"They also have the highest percentage of home dialysis patients in Northern Ireland which shows the choice and encouragement given to help improve the quality of life for people with kidney disease in this area.
"I would like to thank Newry Mourne and Down District Council and the Chairperson for their very generous tribute to our Renal staff.
"We are absolutely delighted that the team have received such deserved recognition for the valuable contribution they make to their local area."
Sign Up To Our Newsletter