Over-zealous parking attendants are driving shoppers out of Newry city, it has been claimed.
And slap-happy ticketing is an issue for delivery drivers too, as they also faced fines of £90 when they are simply trying to do their job.
These sentiments have been put to the powers-that-be in face-to-face discussions from traders and politicians who are fed up and believe it is high time for action to be taken.
Business owners in Monaghan Street have accused parking attendants of showing a "lack of discretion".
Sinead Forte, of Art Bar Funkel, and Eamon Connolly, MD of Newry BID, accompanied Newry and Armagh MLA Justin McNulty to a meeting to discuss their concerns.
They raised issues around NCL ticketing with Aidan O'Callaghan, of the Parking Enforcement Unit, and Ciaran McKenna, Senior Network Development Engineer, both from the Department of Infrastructure.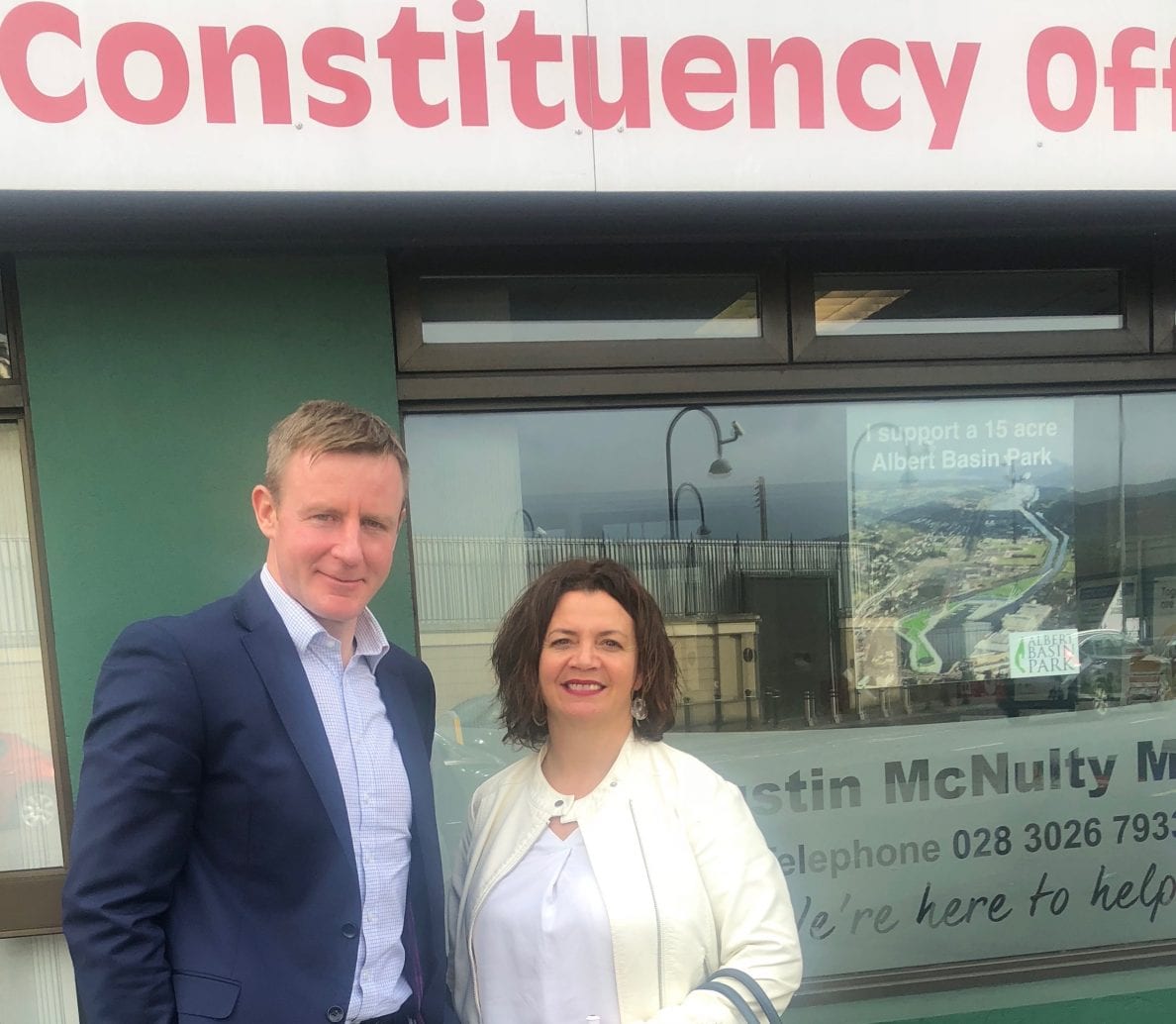 Mr McNulty said the big issue for businesses is that if someone is a matter of minutes late returning to their car they are slapped with a £90 fine.
The SDLP MLA said: "Businesses are telling me it's increasingly difficult to have deliveries carried out for they too are being targeted by the 'red coats'.
"Business owners believe this is very discouraging for their customers and is driving trade from the city centre to the out-of-town retail parks.
"Those feeling the impact of that loss of business most are our small and independent retailers."
Mr McNulty described the meeting with the Department of Infrastructure officials as "frank, positive and productive".
And he added: "It was a very good opportunity for the officials to hear at first hand the experiences from those trying to do business and from those trying to grow business, both of whom are bringing employment to Newry city centre.
"Mr O'Callaghan and Mr McKenna were sympathetic to the concerns that were tabled. However, they recognised that the needs of Newry have evolved from a parking perspective and also noted that provision of all day parking on some streets needs to be reviewed.
"The issue of parking in Newry is a major issue which needs addressed and it's not going away.
"We have more people working, living and socialising in the city centre now with fantastic investment from multi-national companies like First Derivatives and STATSports bringing even more jobs to the city.
"Parking is an issue that must be addressed with provision and practices evolved to meet the changing face of Newry.
"I will continue to engage with all involved and hope that positive progress can be made."
Sign Up To Our Newsletter