Most parents have heard the words "I hate school" at some point, but not all respond in the way Newry woman Roisin Marron has done.
Faced with the post-summer, back-to-school moans the mother-of-two posted up a 'role reversal' photo on Facebook today (Thursday).
In it, Roisin is dressed in full school uniform with her hair in pigtails while children Aidan (15) and Katie (13), looking suitably glum, are all togged out in their work gear.
Writing on her Facebook page, Roisin joked: "… so I'm going back to school and these two know-it-alls that think going to work is so much easier than being in school are going out to work instead."
The post was an instant hit on Facebook, with more than 1.1k likes, nearly 350 comments and more than 100 shares.
The alternative, back-to-school photograph – celebrating the kids' return – has become a bit of a tradition for Roisin, who works as a dinner lady and cleaner in a local school.
"I have done it for the past eight years," she said. "You hear this 'I hate school' or 'I don't like school' and I say, "well, I'll go to school, you go to work'."
Previous photos have included one after lockdown when Roisin dressed up as an old woman, to show how the children had aged her, while Aidan and Katie were dressed in boiler suits over their uniforms as a precaution against Covid (see below).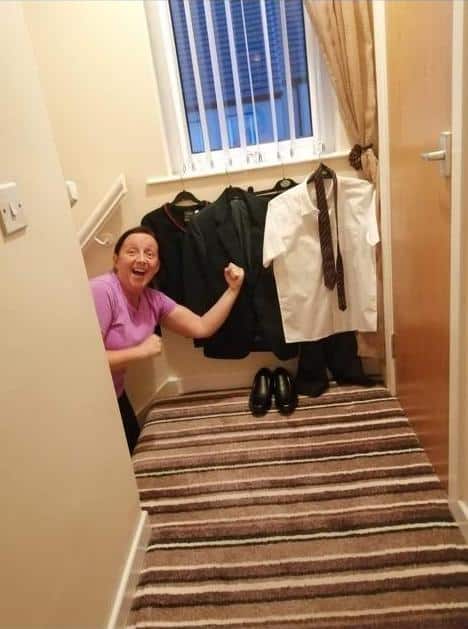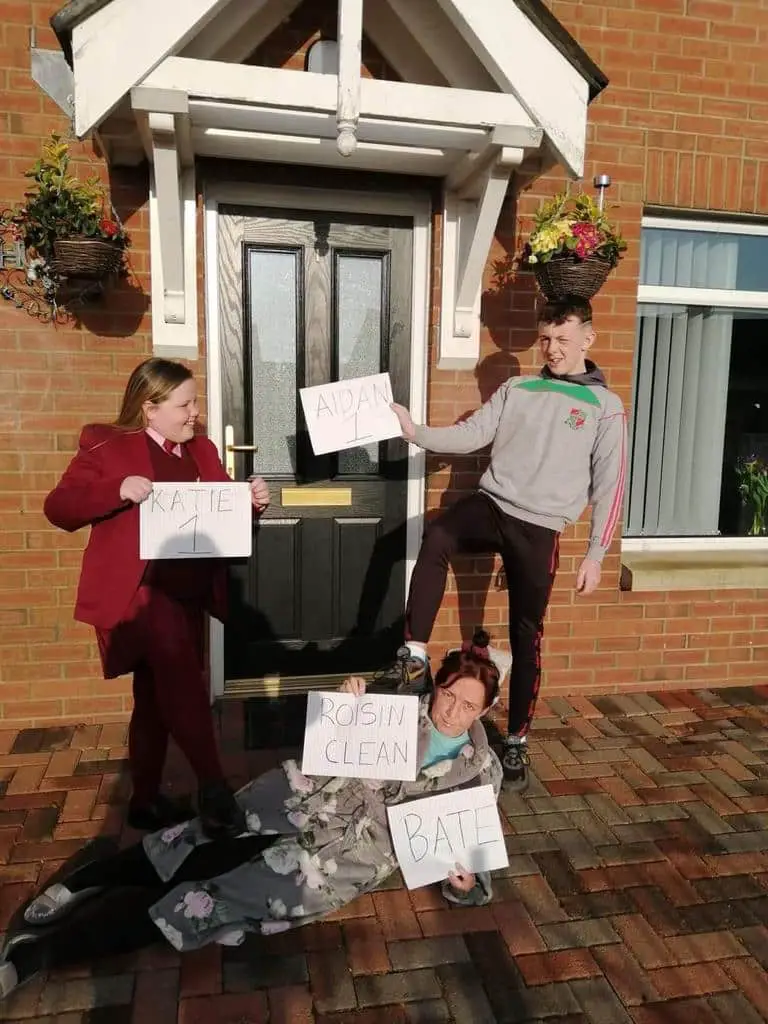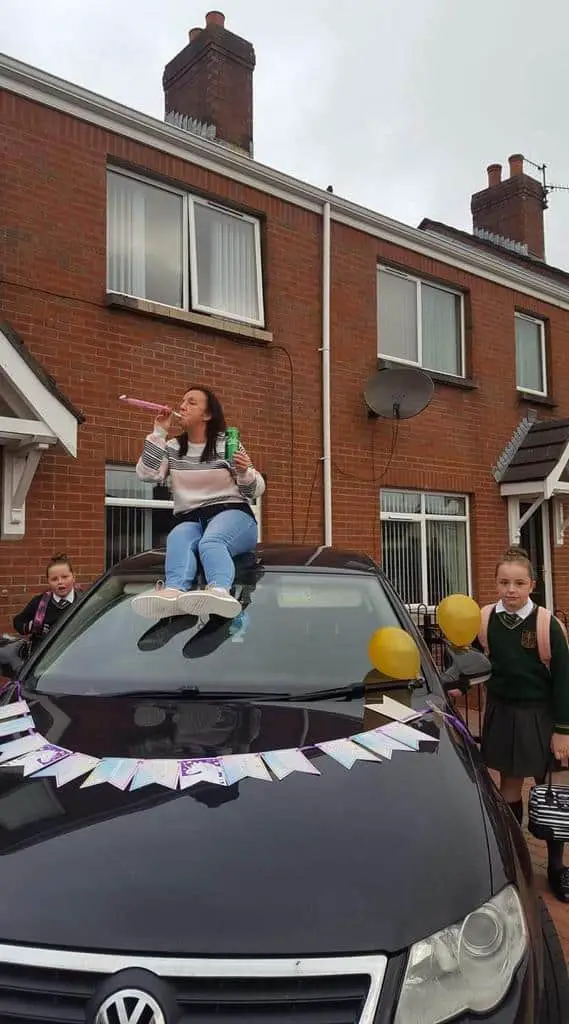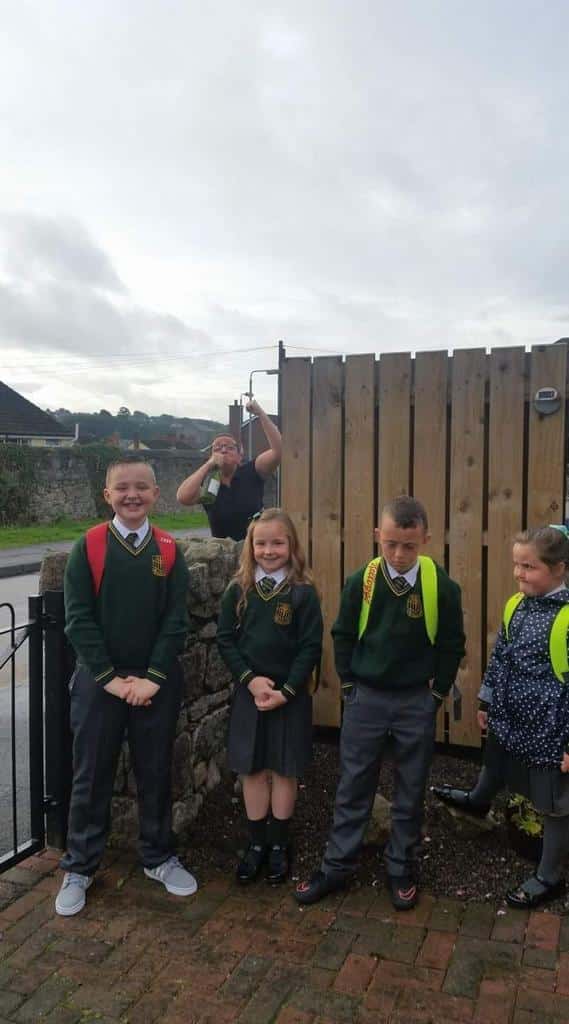 Sign Up To Our Newsletter