Marking its 50th anniversary Lissummon GFC held a historic tour and exhibition last Saturday.
Hundreds turned out to take part in a five mile tour of Lissummon which included the famous tunnel walk, the longest in Ireland just short of a mile and the Lissummon Fort.
The event was a key highlight in a programme of events the club has planned to celebrate its 50th year.
Paul McCaffery, Chairman of the Club said: "With the lack of events over the past two years due to the pandemic, it's great that we get to celebrate this special year with our community with a series of exciting events planned throughout the year.
"It was truly wonderful to see so many people coming together to socialise with family, friends and neighbours on what is an exciting and historic year for our club, one of the smallest GAA clubs in Ireland.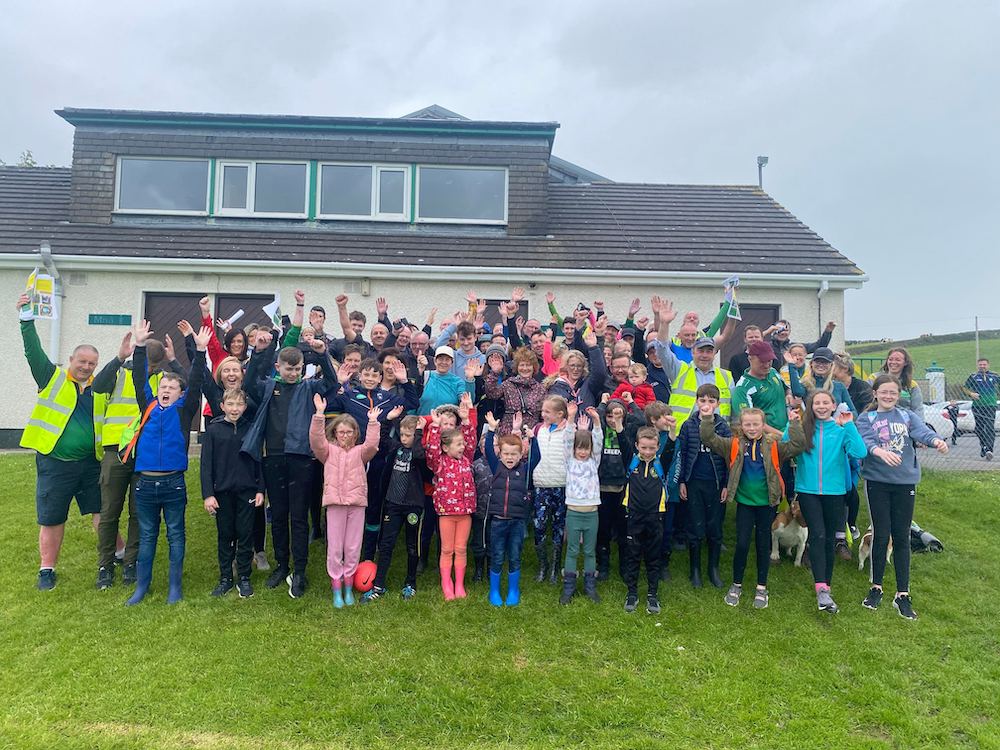 "The turnout was overwhelming with faces old and new descending on the roads of Lissummon during the tour and those who crossed our club door to view our memorable and colourful exhibition. The exhibition includes; cherished memorabilia, sentimental artefacts and personal scrap books from many former players, members and coaches over
five decades.
"The day was filled with many tales, history, memoirs and the banter and smiles added to a day to be remembered by us all for many more decades to come.
"I am very proud and privileged to be the Chairman of the Club for this very special year, especially when I witnessed the tremendous support from our members and community, without whom we aren't a club."
At the event the club also launched its GAA Healthy Club initiative undertaking to explore how it can support the holistic health of its members and the communities it serves. Key areas of the initiative focus on; Physical Activity, Diversity and Inclusion, Community Development, Mental Fitness, Substance Use and Gambling and Healthy Eating.
For those who were unable to attend the Exhibition, the club will be opened tonight, Thursday, May 26 from 7-9 pm.
Sign Up To Our Newsletter