The developer behind the proposal to build a multi-million pound housing scheme in the shadow of Gosford Castle considers himself a "custodian of the historic site".
Last month, Armagh I exclusively revealed the plans – which would consist of 11 properties – to be situated in the former car park next to the castle.
Following this, a petition was launched asking the council to reject the plans and instead consider purchasing the earmarked car park site and walled garden and working to transform them for the "wider benefit" of those using Gosford Forest Park.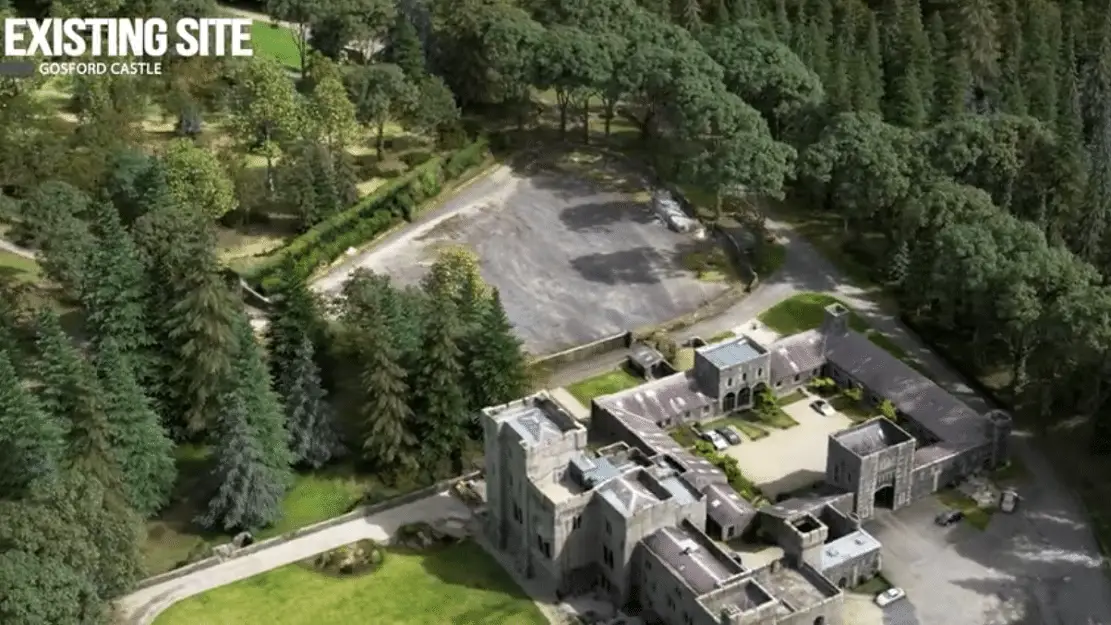 However, speaking to Armagh I on behalf of the applicant, planning consultancy firm Clyde Shanks, stated that the developer was "delighted to bring forward a sympathetic scheme that respects the castle, walled garden and wider forest setting".
Sam Marks, from Newtownabbey, is also the owner of the Bastion Gate unit within Gosford Castle, adjacent to the private car park which hosts the application site and the historic walled garden.
A spokesperson revealed that this development was in lieu of planning permission which already exists for 23 two-storey garages.
According to them, the 11 proposed dwellings will be bound and integrated with a significant planting scheme complementing the wider forest setting.
"Key features also include re-introducing a historic path link from the castle to the walled garden, maintenance plan for the walled garden structure and removing the tarmac car park that currently contributes little to the historic setting," said the spokesperson.
This application is also said to have followed two years of "comprehensive pre-application discussions" with the Department for Communities Historical Environment Division to refine the proposal prior to submission.
They added: "Mr Marks, who considers himself a custodian of the historic site, is delighted to bring forward a sympathetic scheme that respects the castle, walled garden and wider forest setting."
The castle, which is built in the Norman revival style, had been used for filming during the hit TV series Game of Thrones.
Part of it had been developed for residential units – with approval having been granted in 2006 – and some are in use. And those neighbours – namely residents within the castle – have been notified of these latest proposals on the former car park below.
The development of the new Game of Thrones attraction outside Banbridge and the ongoing works to create a five-star tourist attraction within the grounds of Gosford Forest Park itself have only served to add to its attractiveness and draw for those seeking out a prime location in which to live or invest.
Sign Up To Our Newsletter