An all-encompassing Orange hall and major community hub officially opened in Markethill, Co Armagh, at the weekend.
The purpose built modern facility, belonging to Kilcluney LOL 132, incorporates sports changing facilitates as well as a lodge room, function hall, conference room and kitchen.
The £670,000 development, supported by the Executive Office's Social Investment Fund, complements an existing 3G pitch, used by local sports clubs, young people and other organisations within the area.
The contemporary new build was formally opened by Grand Master Edward Stevenson on Saturday, and incorporated the symbolic removal of the lodge's warrant, mallets and banner from the nearby old hall, which were then transferred to their new permanent home.
Mr Stevenson described the Kilcluney building as one of the "premier" Orange halls in Northern Ireland, offering facilities to the wider community.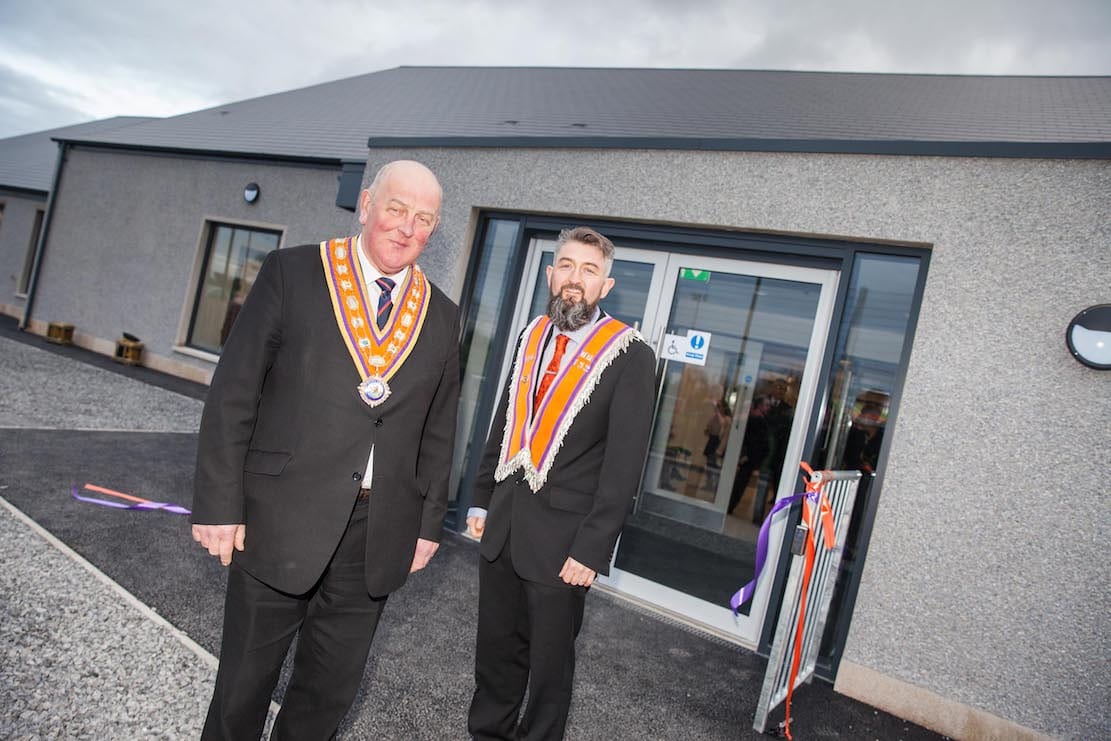 He said: "A development of this magnitude shows great strategic vision, but is also a structural manifestation of what can be achieved when lodge members as local volunteers are prepared to commit time, effort and skills to benefit themselves and others."
Speaking following the launch on Friday evening of the Drew Nelson legacy project, the senior Orangeman said the Kilcluney development encapsulated the modernising vision of the former Grand Secretary.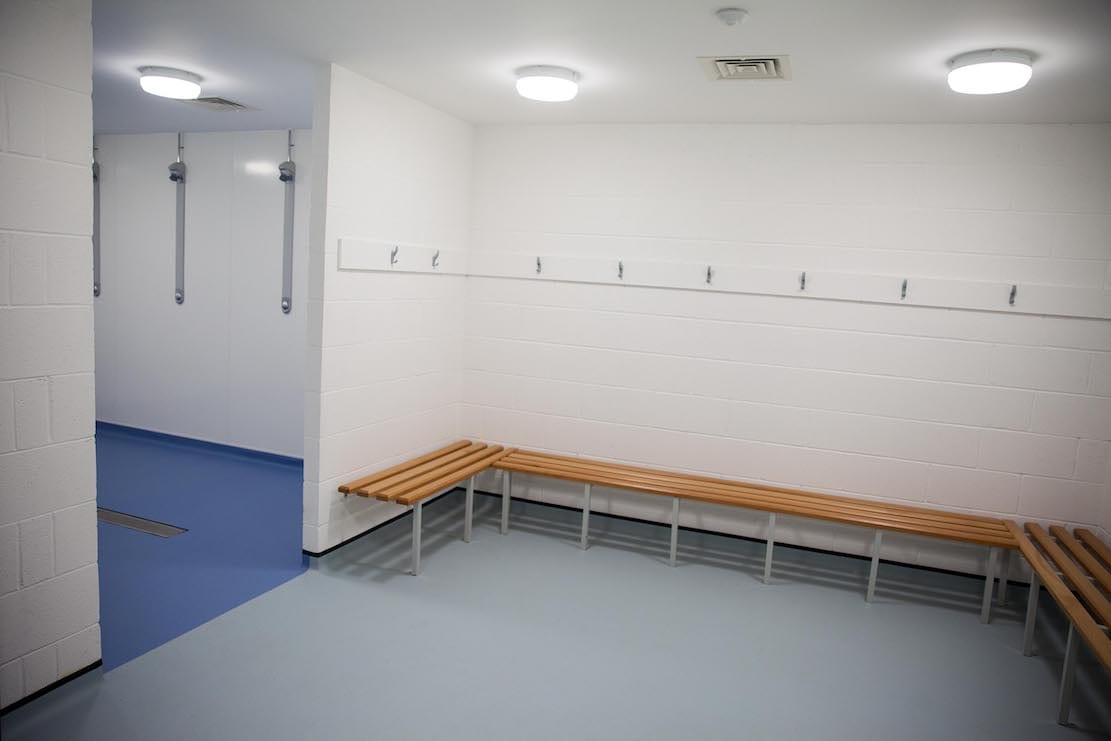 "The completion of this project is in many ways itself another timely tribute to Drew's endeavours and foresight, providing a lasting benefit to our Institution and the wider community which it is part of," he said.
Congratulating local Orangemen on their achievement, Mr Stevenson encouraged other lodges to use the example of Kilcluney as an "inspiration" for other similar developments in their own areas.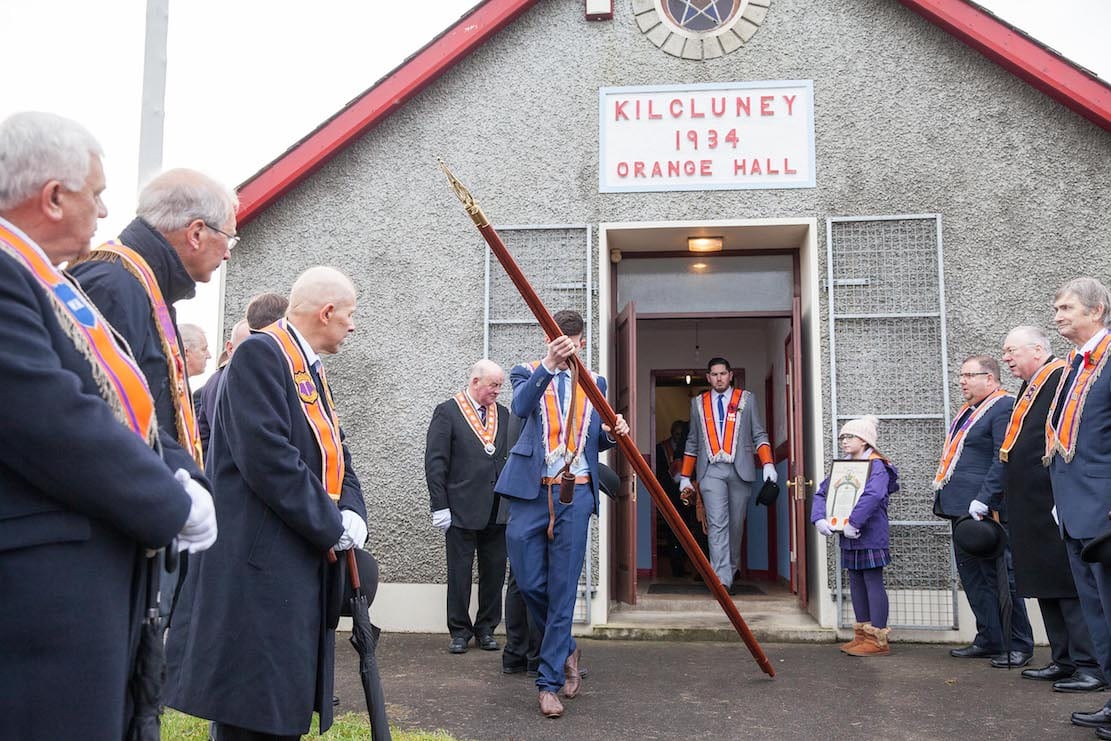 Kilcluney worshipful master, Bryan Hunter, confirmed the hall would be used, aside from lodge business, for various recreational, educational and social purposes.
He said: "Our new hall complements steps we have already taken in providing sporting facilities for local use. As well as the high specification pitch, we have built a hall now which is fit for purpose in providing amenities for the entire community."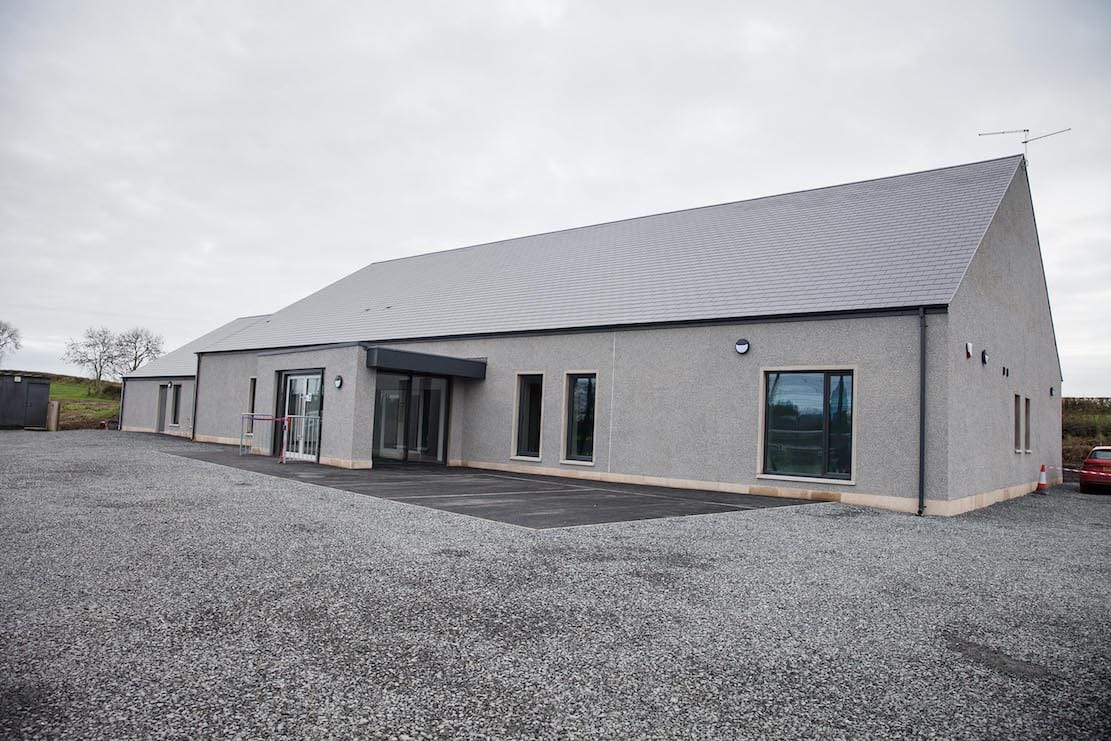 The full-size sports pitch was officially opened last year.
Saturday's dedication service was officiated by Deputy Grand Chaplain, Rev Nigel Reid.
Sign Up To Our Newsletter