The wait is finally over. Alexanders of Markethill have revealed their 2022 Christmas theme in what will be the 15th Anniversary of their wonderful, themed displays at the popular County Armagh store.
This year, it's all about the glitz, glamour and bright lights of Hollywood with the unveiling of the show-stopping "A Hollywood Christmas" title.
Alexanders' Christmas shop officially opens this year with a special event this Saturday, October 15. The fabulous displays include rooms inspired by Frozen, The Great Gatsby, The Hobbit, Titanic and lots more.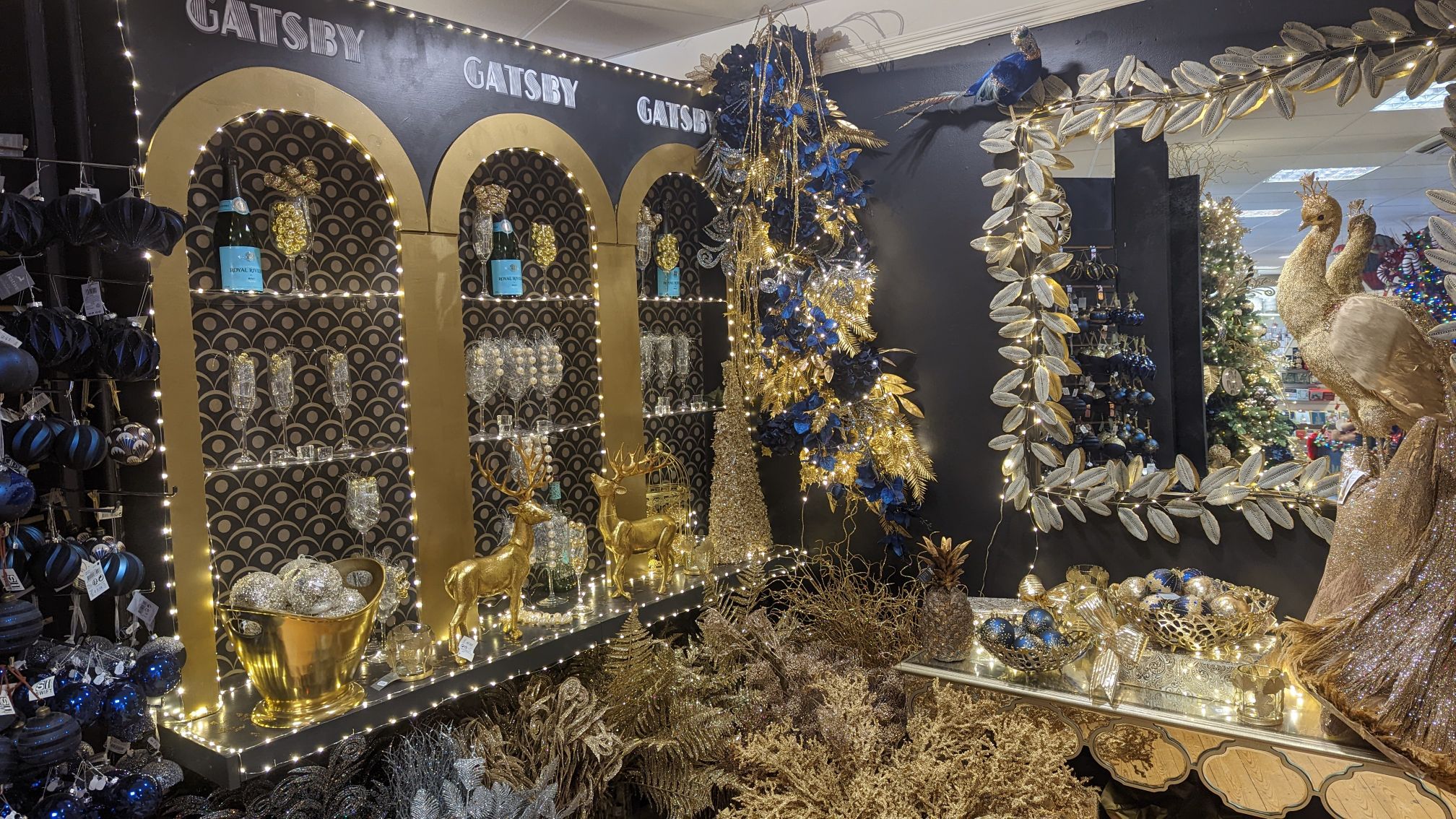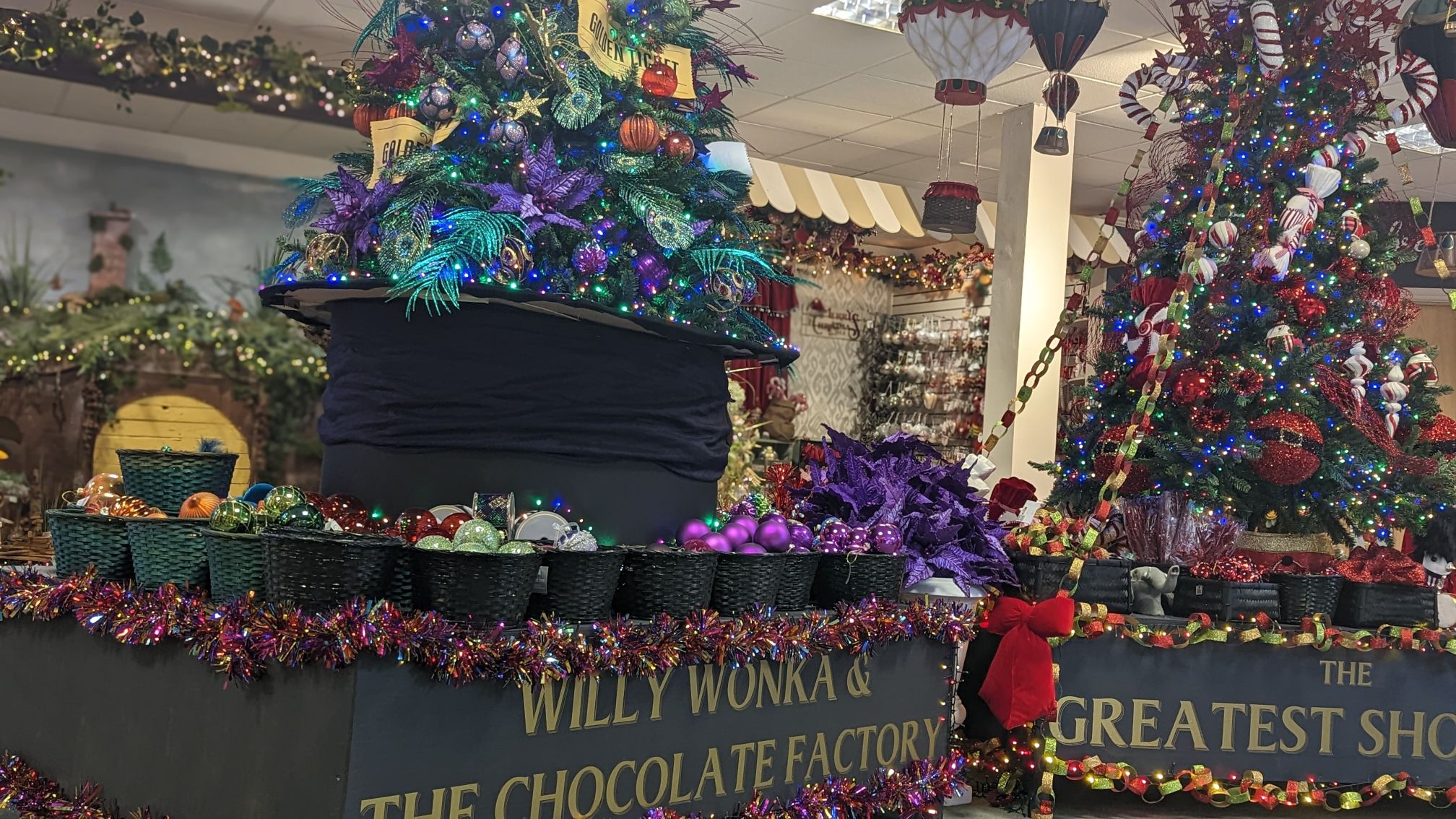 Speaking to Armagh I, Katie Rush from Alexanders said:
"As it is our 15th year of putting together a themed Christmas shop, we're always trying to find new ways of doing things and our Christmas shop just grows and grows every year.
"It's a very exciting theme this year, and we have really enjoyed putting together all our displays. It seems the news of our famous Christmas shop has spread to the North Pole too and we are delighted to have Santa visiting from 12-4pm for our launch event on Saturday October 15, with goodie bags for kids. Santa will be accompanied by face-painters who will be here from 12pm to 4.30pm and we also have two special reindeer guests who can't wait to perform for our lovely customers!"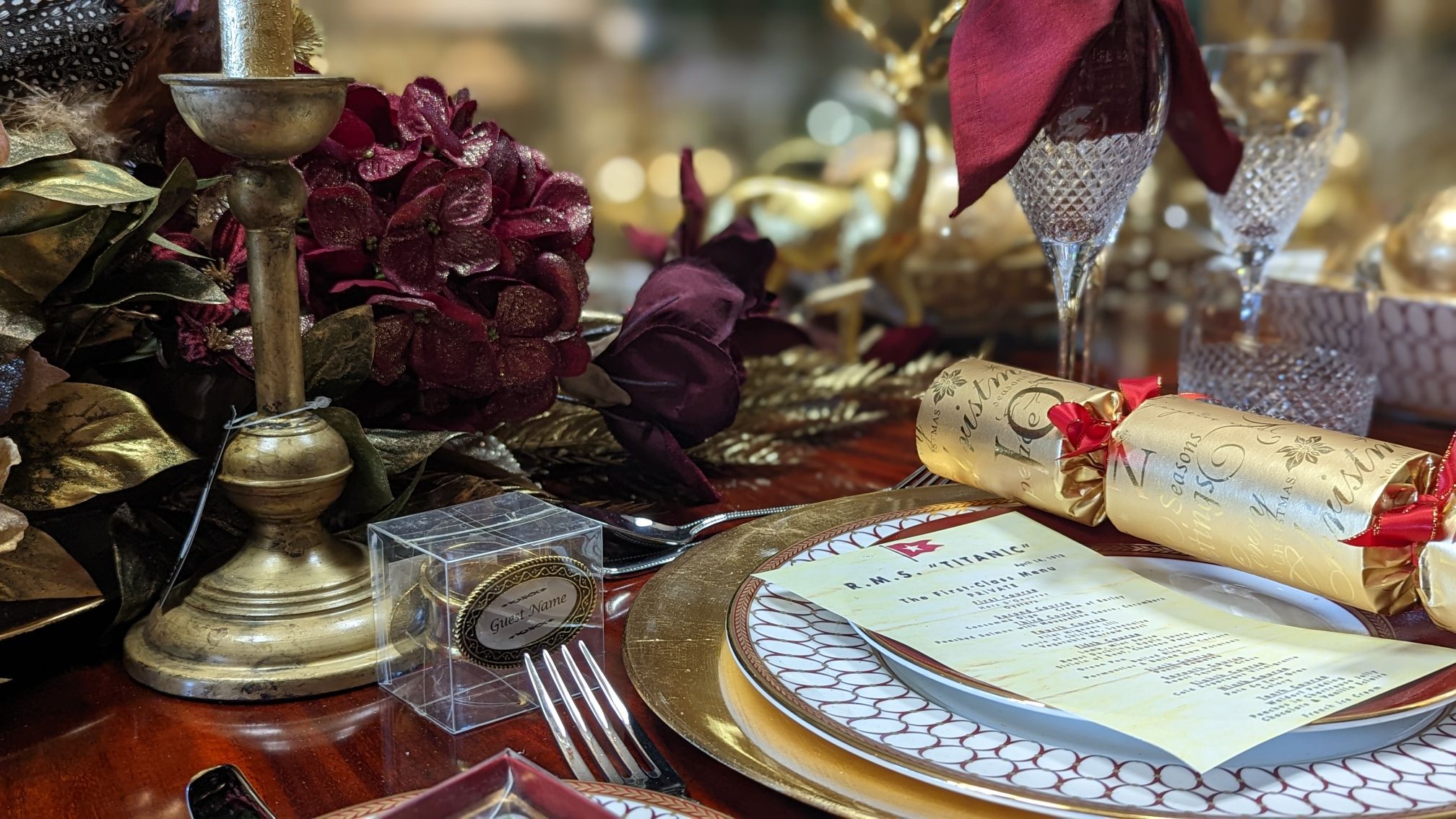 During the open event there will be 10% off Christmas decorations throughout the day. It is a festive, fun-filled day not to be missed.
Such a huge undertaking doesn't come easy, with the team at Alexanders working around the clock to pull it all together.
"Lots of people ask us if we get an outside agency to do our Christmas displays, but we don't. It is all done in-house by the Alexanders team", Katie explained.
"Our staff are truly amazing, some of whom have been here for over 25 years, and everybody works together to make it all happen.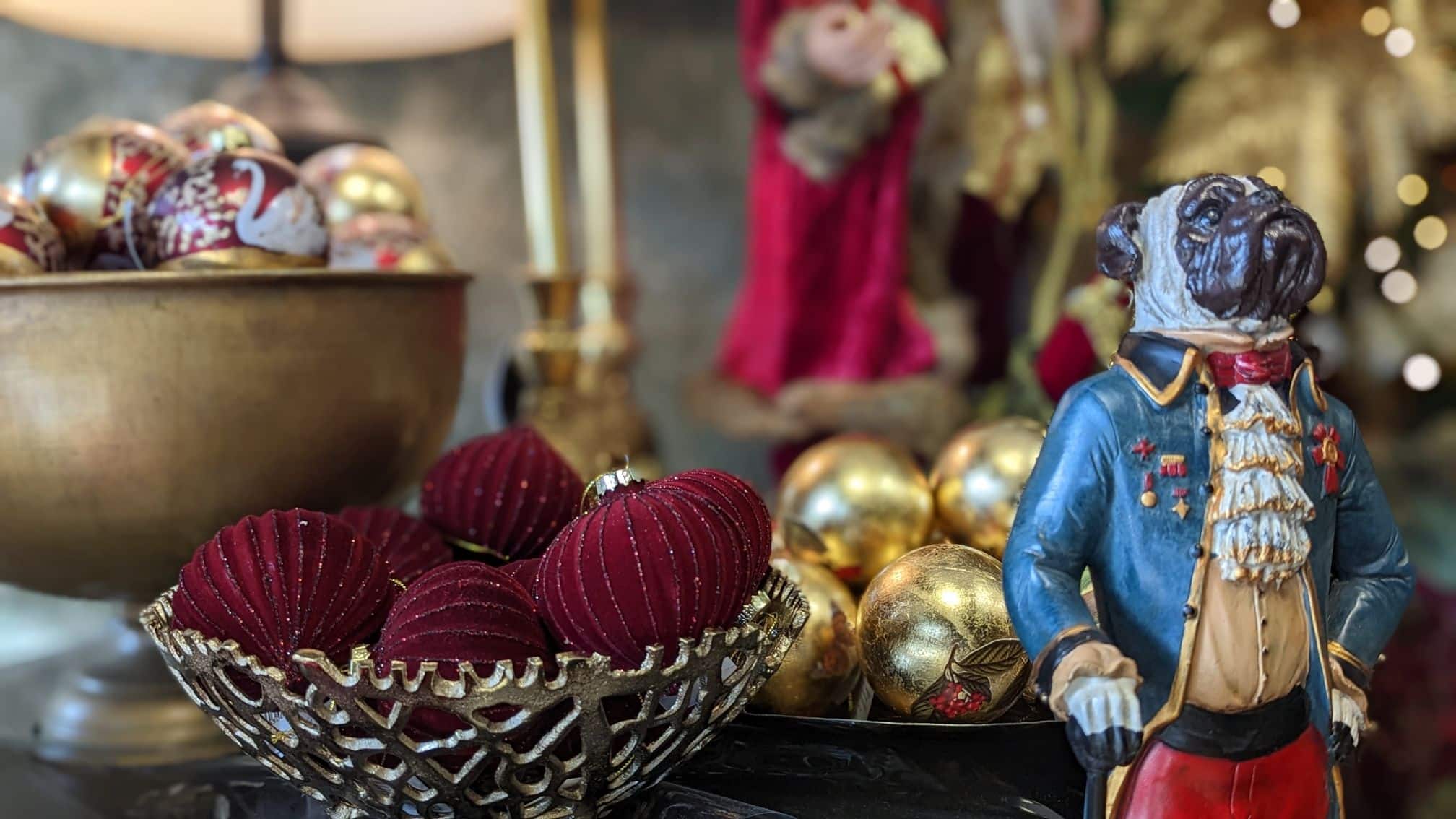 "We start planning ten months in advance. In December we will brainstorm ideas for our theme and put together the creative concepts and colour schemes for each of the rooms. We go buying in January and February which is always a lot of fun. This year it was wonderful to be able to visit the trade shows in person again and see the products instead of buying online. We are really delighted with all of the beautiful new products we have this year and we think our customers will love them too.
"Each year, our deliveries start to arrive in June and after eight weeks of prep, over 60 pallets of deliveries, 16 late nights and bucket loads of glitter everything finally comes together.
"It's extremely busy, however our incredibly talented team always pull together to get everything ready and a huge thank you must go to each of them for all of their hard work."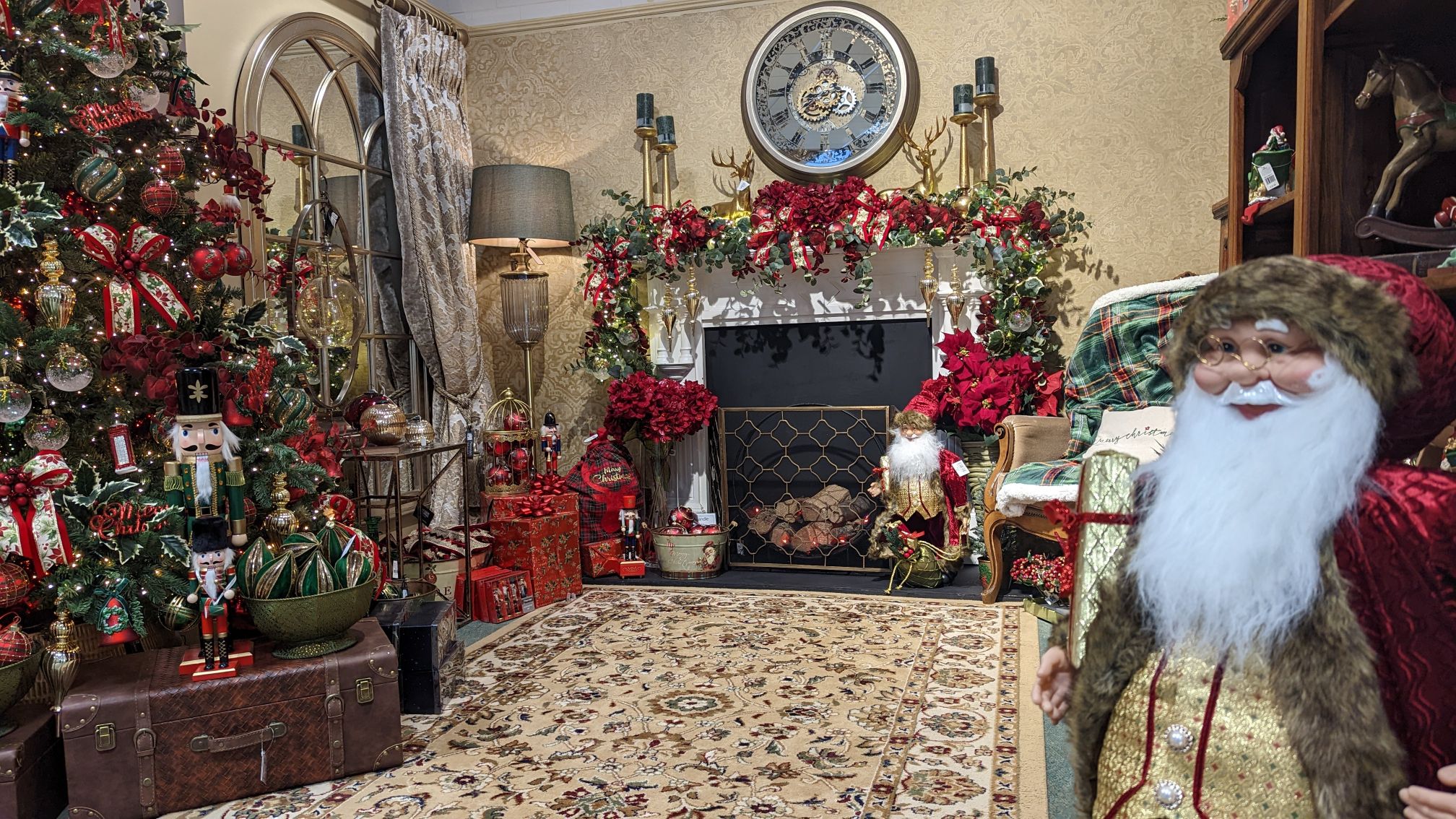 Katie says that the reaction from the public "makes it all worth it".
"It's so lovely to see that Christmas magic and sparkle in people's eyes. Our customers are always really encouraging, and those kind words and comments mean so much to us. I think people may not even realise how much that keeps us going during all the busyness", she said.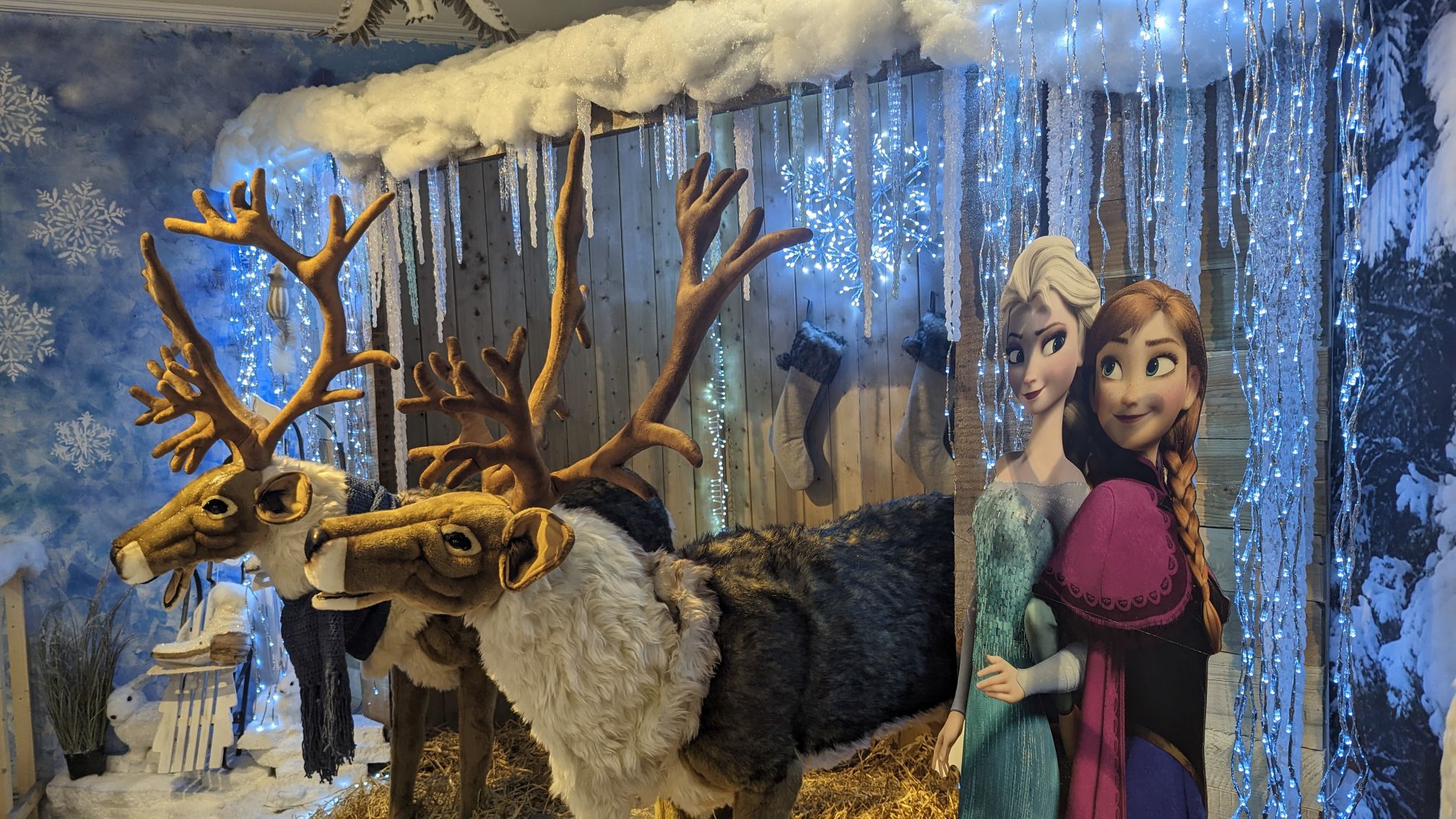 Alexanders of Markethill is truly a "one-stop shop" Christmas destination, and visitors from far and wide regularly descend on the small County Armagh town to witness the magnificent Alexanders Christmas displays.
Alexanders of Markethill was established by husband and wife, the late Norman and Iris Alexander in 1954. Katie adds that the local, family-run roots of Alexanders still hold true today in all that they do.
"We've just celebrated sixty-eight years of business, which is amazing. My grandparents were the founders of Alexanders and now my Mum Suzanne and my Auntie Johanne run the business. I joined in July 2020, so I'm third generation, which is really special", said Katie.
Alongside the Christmas shop Alexanders has a beautiful Home & Giftware Department, Cookshop, Interior Design House, Coffee House and Food Hall.
The Alexanders Coffee House reopened in March of this year following a hiatus due to COVID. The cosy, welcoming space now boasts 60 seats and a whole new menu.
"Our team of chefs have worked hard to put together a delicious new menu, with everything homemade here in the Alexanders kitchen. We're delighted to have our Coffee House open again and it has been so well received and supported by our amazing customers, who seem to be really enjoying it. Of course, we still have our very popular Food Hall with a large selection of homemade take-home meals, cakes, traybakes and desserts", Katie said.
So, make sure to visit Alexanders this festive season. Enjoy a delicious breakfast, lunch or sweet treat in Alexanders Coffee House and then browse their famous Christmas shop to take in all the spectacular displays.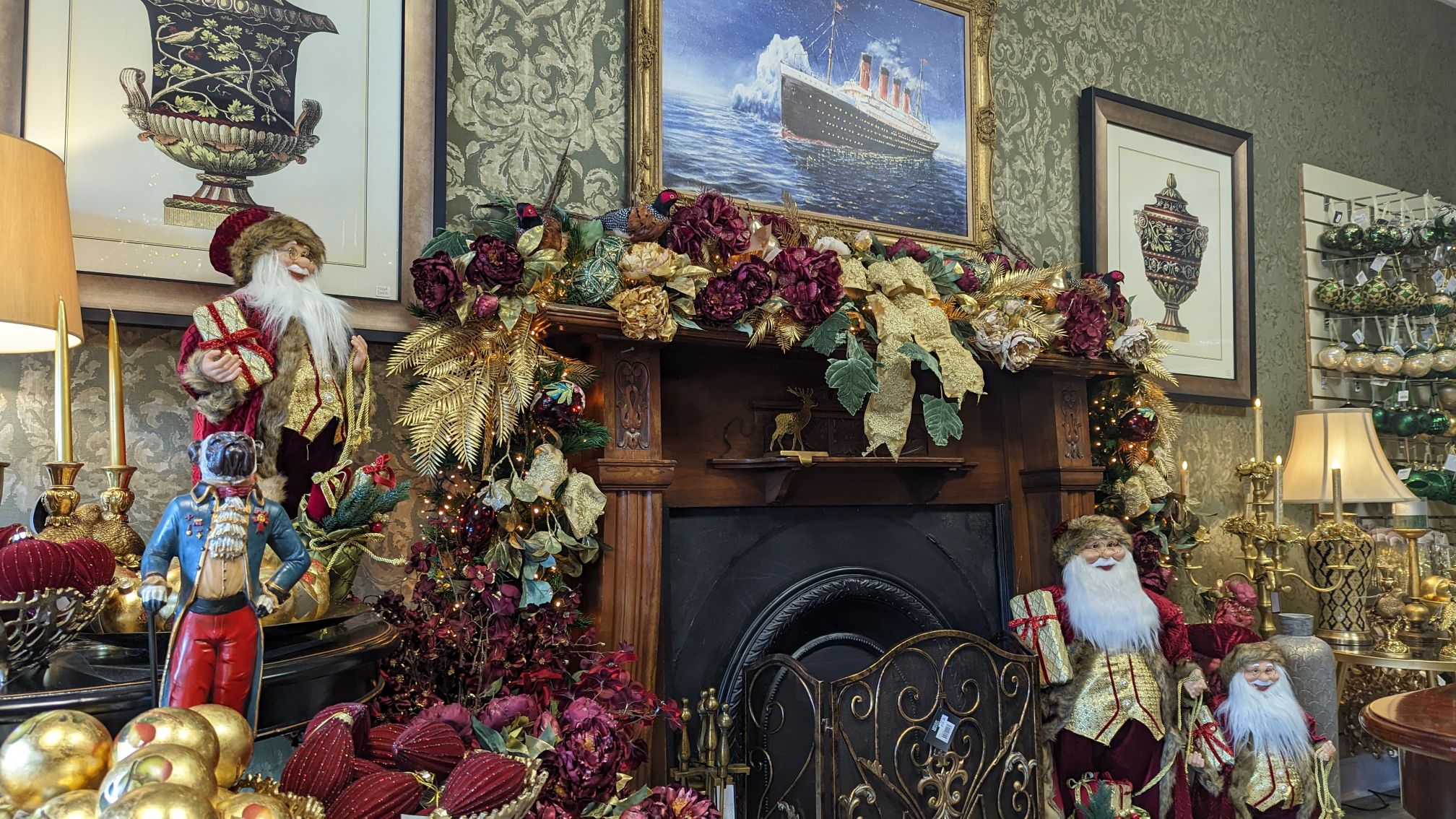 Experience Christmas in this beautiful family store with everything from Christmas decorations, to beautiful Christmas foods and gorgeous gifts for friends and family.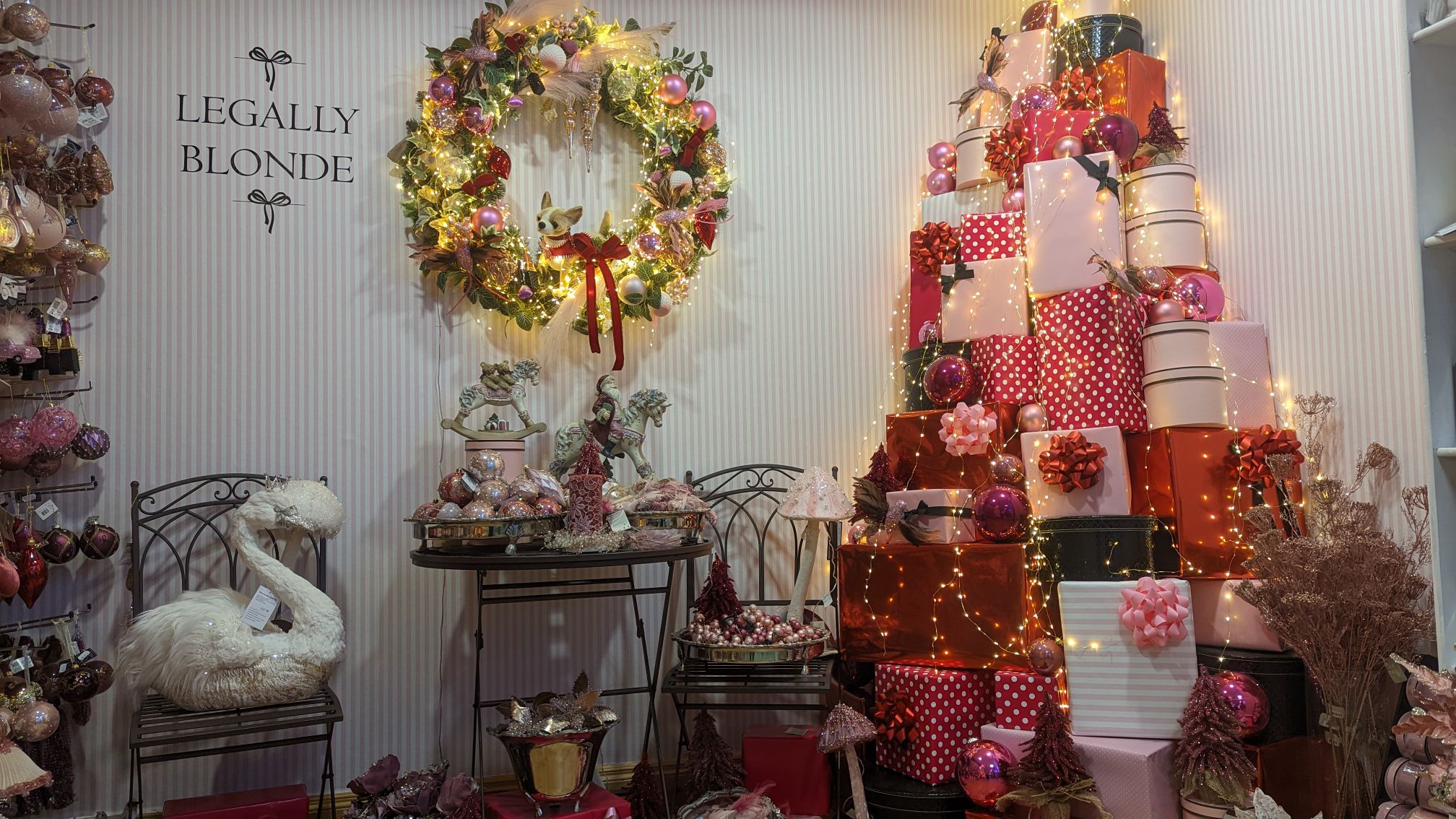 Sign Up To Our Newsletter