A petition calling for an air ambulance – as a lasting tribute to Dr John Hinds – has tonight reached a major milestone.
A fantastic 50,000 people have now endorsed demands for an air ambulance, for which the Tandragee 'flying doctor' had relentlessly campaigned, saying it was "vital" to save lives.
Tragically, Dr Hinds died earlier this month – just three weeks after bringing the air ambulance campaign to Stormont and Health Minister Simon Hamilton.
The Craigavon Area Hospital consultant was only 35 years of age when he died the morning after being involved in an accident while providing medical cover at the Skerries 100 Road Race.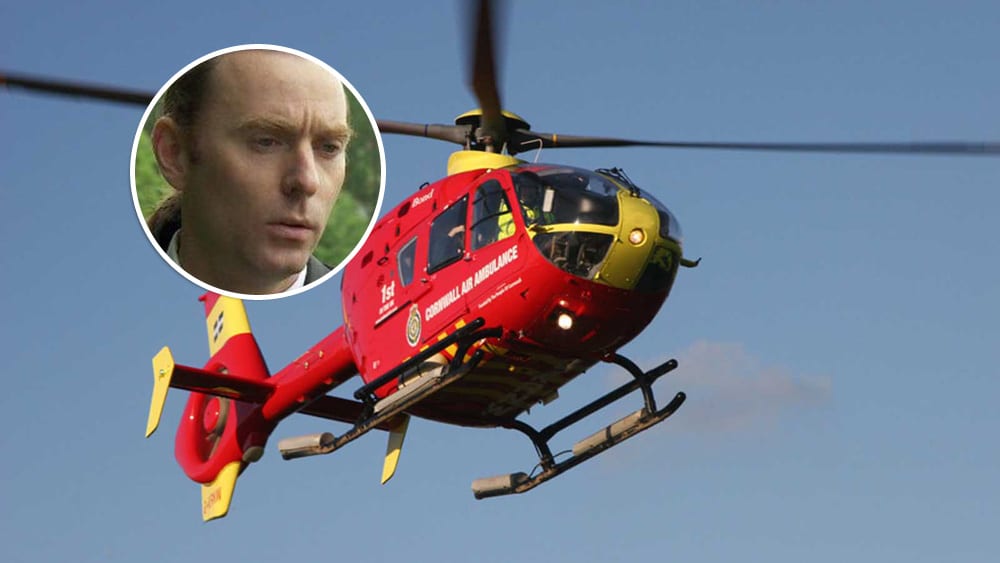 A petition was launched within days to try and bring about Dr Hinds' fervent wish.
And, tonight (Friday), an amazing 50,000 had signed in support – a remarkable figure and a show of the great affection felt for the medic who saved so many lives.
Dr Hinds had said an air ambulance was a "necessity" and vital to provide faster passage to hospital for those who had suffered injury of trauma.
Armagh I was inundated with emails and messages via social media calling for the service to be introduced now.
And the public were calling for the air ambulance to be named after Dr Hinds as a fitting and lasting tribute to an amazing man who did so much for so many.
The petition, to try and get the Department of Health at Stormont to introduce the air ambulance, was set up by John Allen, of Bishops Waltham in Southampton.
It states: "Let's push ahead with Dr John Hinds' campaign to get an air ambulance off the ground for Northern Ireland… As he no longer can.. A Lasting Tribute for an Exceptional Man.. RIP Doc Hinds."
Mr Allen says he found it "quite incredible" that Northern Ireland still does not have an air ambulance facility.
It already exists in England, Scotland and Wales.
And just this week the Irish Government moved to make a permanent air ambulance cover in the Republic.
Mr Allen says such a service here would be a "fitting memorial to a true legend".
The petition will eventually be forwarded to the Health Minister.
It has now reached 50,000 but please continue to show your support by signing, and encouraging others to do likewise.
Read more news:
McDonald's confirms commitment to open Armagh restaurant
Armagh woman feeling 'stalked' by nuisance phone callers
Monaghan and Armagh to be linked by Ulster Canal 'greenway'
County Armagh Ardress House undergoing £120k facelift
Is this a ghost captured on camera at Armagh Gaol?
Sign Up To Our Newsletter