A man is to appear in court after the van he was alleged to have been driving smashed through the kitchen wall of a Co Armagh home.
Police have charged a 27-year-old man with a number of offences, including dangerous driving, driving with excess alcohol in breath and failing to remain where accident occurred causing damage.
He is due to appear at Armagh Magistrates' Court on Tuesday, 20 February.
As is normal procedure all charges will be reviewed by the PPS.
Police shared images of the incident on the Clare Road earlier.
A PSNI spokesperson said: "This was the scene inside a house on Clare Road, Waringstown at 9pm last night, as a suspected drink driver left destruction and chaos in his wake.
"The Emerald TSG were patrolling the area and were on scene within six minutes of the call going on screen, quickly followed by response crews. Thankfully for the suspect, our guys quickly caught a male nearby.
"I say "thankfully" because as well as our two legged officers, two of our four legged officers and their handlers were on their way!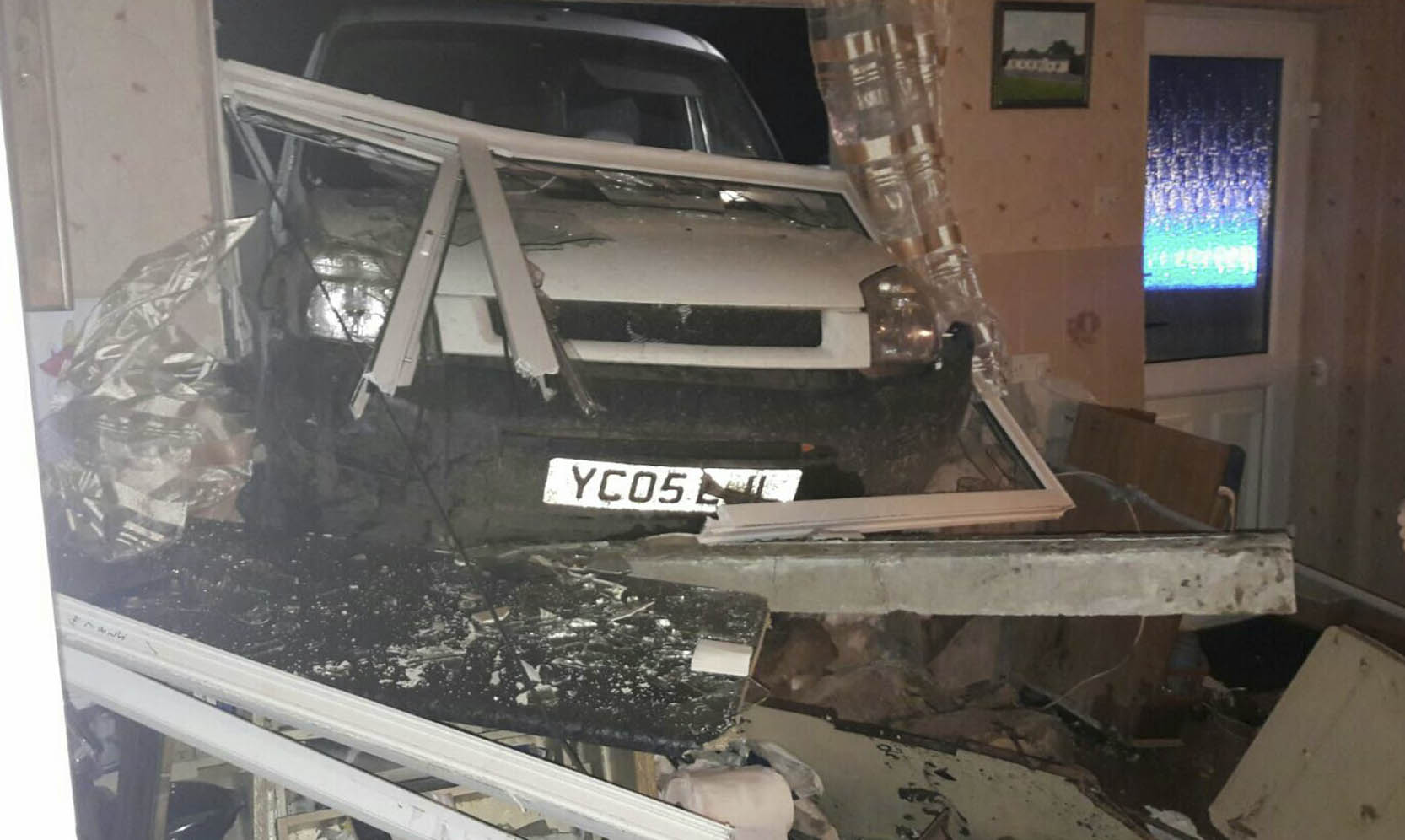 "The suspect was arrested for driving with excess alcohol (drink driving), dangerous driving, failing to stop/ report/ remain at the scene of an accident (three separate offences).
"The female home owner was treated for minor injuries that thankfully aren't worse, but that is only down to good fortune. Had she been the other side of that wall, we could be dealing with a very very different scene this morning.
"We know that there are habitual drink drivers out there, who believe that there are no victims to their crime. THIS is what drink driving does, and that's if you're fortunate. It is never, ever worth it.
"If you suspect someone of drink driving, phone us immediately. If we catch them behind the wheel, we won't even ask you for a statement, let alone need one. Catching them driving is all the evidence we need.
"It might not be your family this time, but it could be next time. If you let a drink diver carry on, and this was the result, could you live with that?"
Sign Up To Our Newsletter