A new multi-million secondary school in Lurgan has been given the green light to proceed, Armagh I can reveal.
Planners on Armagh, Banbridge and Craigavon Council have given St Ronan's College the go-ahead for a new state-of-the-art facility on the site of the former St. Michaels Grammar at Cornakinnegar Road.
Proposals had been in the pipeline for years, with the application officially submitted back in 2018, before Councillors signed off on the plans on Wednesday night.
But it was as far back as 2012 when it was proposed to amalgamate three existing post primary schools in Lurgan: St Mary's High School; St Paul's Junior High School; and St Michael's Grammar School.
In September 2015, this proposal came to fruition and St Ronan's College was formed.
The newly formed school has been operating on the sites of the several existing schools but after various studies were carried out to assess possible improvements and extensions to the three existing school properties, it was concluded that the newly created St Ronan's College would require a new school building.
A site search then began in 2014.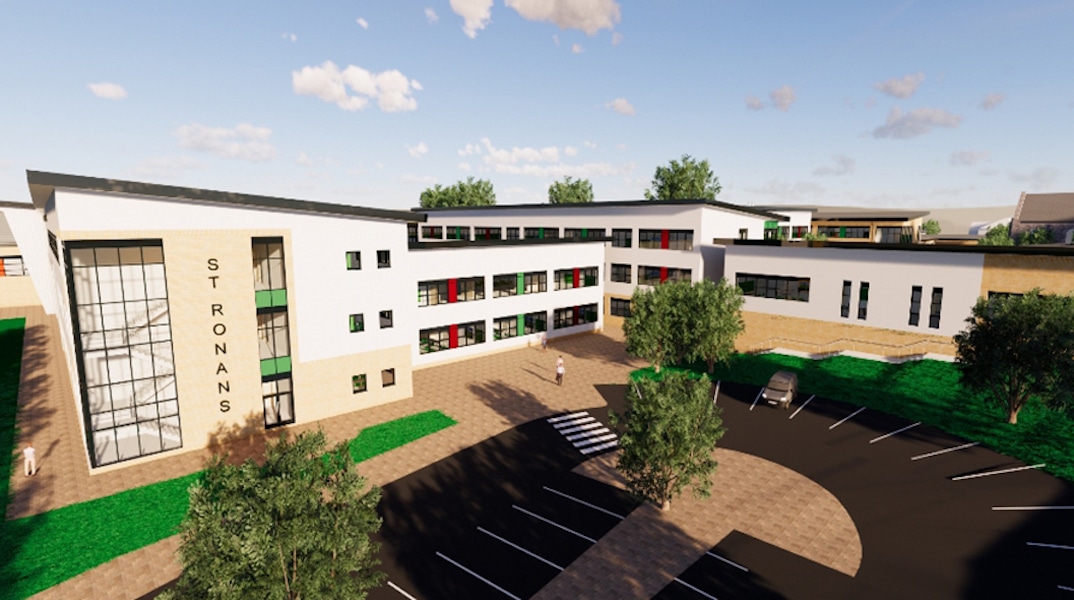 The new school will include two new grass playing fields; a new synthetic playing field; a changing pavilion; five tennis courts and well as infrastructure improvements around the site.
Commenting on the approval Alliance Councillor for Lurgan, Peter Lavery, said it is "welcome news for the town, especially for the students and teachers of St Ronan's".
"It will also be a boost for the local economy with construction jobs being created to make this planning approval a reality," he added.
"This has been a long process for the school with students currently spread over two separate sites but hopefully progress will now be swift and the build will be completed within a few quick years."
SDLP Councillor Declan McAlinden described St Ronan's College as "a fantastic school".
"I am delighted to see the planning permission for their new school campus granted tonight," he told Armagh I.
"When the school was formed in 2016 and the goal since then has been the provision of a new, start-of-the-art building that the pupils of this community deserve.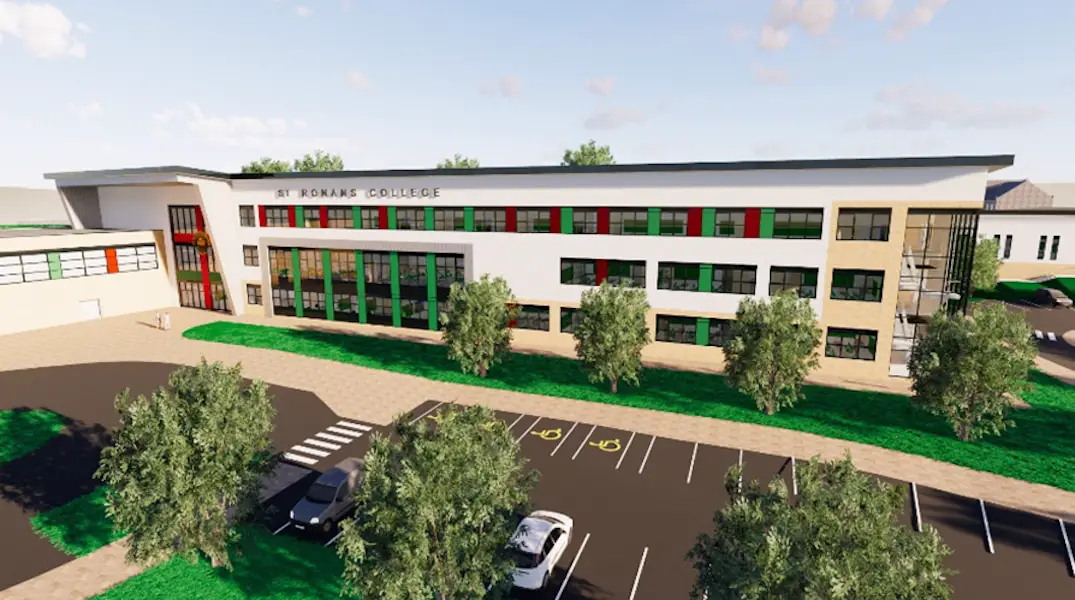 "Until now they have been accommodated on the site of the old St Michael's Grammar school.
"Whilst the building has served its purpose as a temporary home until the new build is completed, it is no longer fit for purpose. The pupils need a modern and fit for purpose building.
"Tonight's approval was a long time in the making and I want to thank the planning team for the way in which the dealt with this application action in a speedy fashion.
"A huge thank you to principal Fiona Kane and her predecessor Mrs Michelle Corkey, the project team within the School, and their external partners.
"Now that Planning as been secured I look forward to the completion of the new build and wish all involved many happy years of Education in St Ronan's."
Sign Up To Our Newsletter