'Upstyling' has been the trend of the last few years, taking a tired piece of solid wood furniture and giving it a new lease of life.
And one County Armagh mother-of-three has even turned this one-time hobby into a business, which doesn't only remedy single items but entire rooms.
This is a far cry from Stephanie McCann's career of over 20 years in the retail sector, most recently with the now defunct Oasis, Warehouse and Debenhams.
However, it all started three or four years ago for the 41-year-old from Lurgan; as she worked on pieces for herself, family and friends, little did she know it would blossom into a budding enterprise.
Stephanie worked as a dual site manager and visual merchandising expert for both Oasis and Warehouse, but this employment came to an end just weeks before lockdown as the businesses went into liquidation.
She would then go on to work at the Debenhams store at Rushmere which closed back in May of this year, after administrators failed to secure a rescue deal for the 242-year-old chain.
Speaking to Armagh I, Stephanie stated: "I have been working in retail since I was 17. I really think that I had gone as far as I could.
"Most of the retail industry has been going online for the past few years and the pandemic only escalated that, so I wanted to do something for myself, something I enjoy and that I could fit around my children."
Stephanie had been creating her own upstyle pieces for friends and family for a few years.
But in January of last year she tentatively started a Facebook page 'New Beginnings' to sell and showcase similar creations.
"It was really a good time to start it, especially during lockdown," she explained. "People were looking to get rid of old furniture but the dump and charity shops were not open, so I was asking for any pieces to be dropped to me."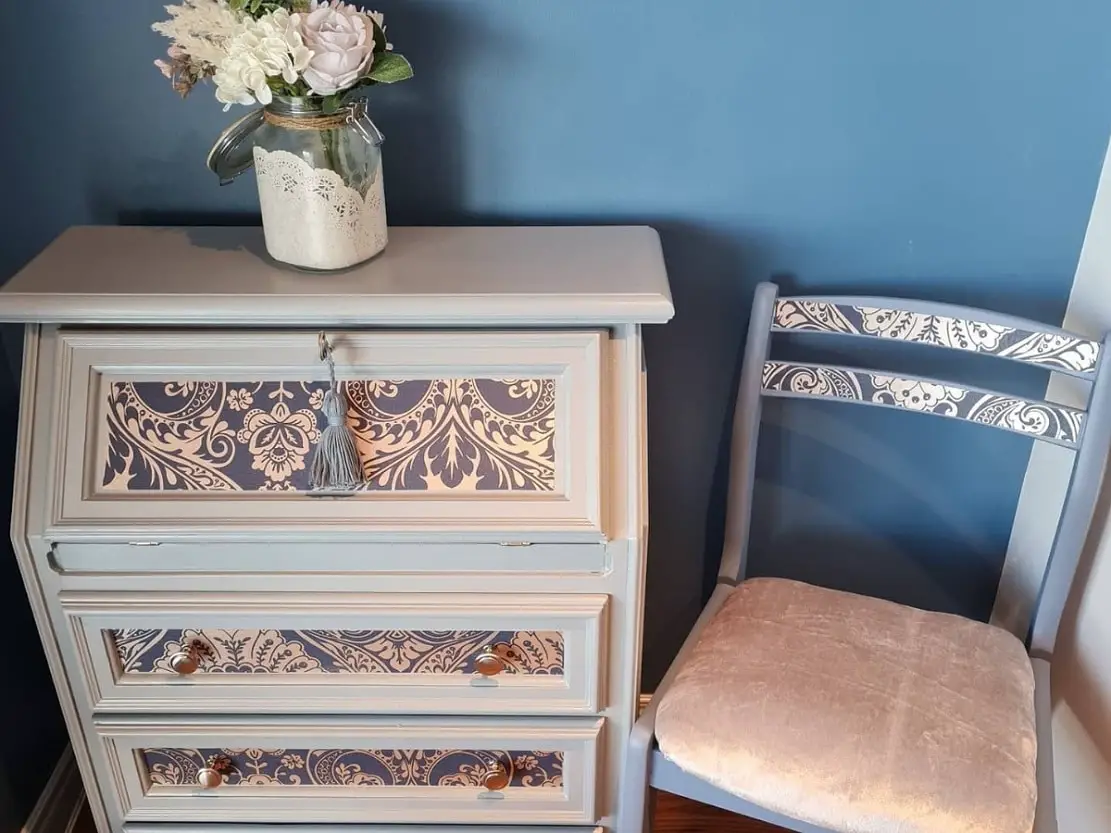 Only a hobby at first, in May following the closure of Debenhams Stephanie admitted she then had the time to put into making it a business.
"I have always thought I had an eye for what looks good, which was part of my work as a visual merchandiser, and I kind of just took that on," she said. "It would really be my dream to be an interior designer and that is something I am working towards.
"People are really starting to get into the retro look. Some of the items which I have done for people have been really old but they are all solid wood, they last better than the flat pack stuff."
Next up for Stephanie was moving her attention to not just one item of furniture but full rooms.
She explained: "I just got contacted by someone who asked if I could upstyle their kitchen. I just thought 'sure I can do that' and it really turned out so well.
"I mean I suppose you think of all of the rooms in your house and I suppose yes, the kitchen would be the one which you could do this to."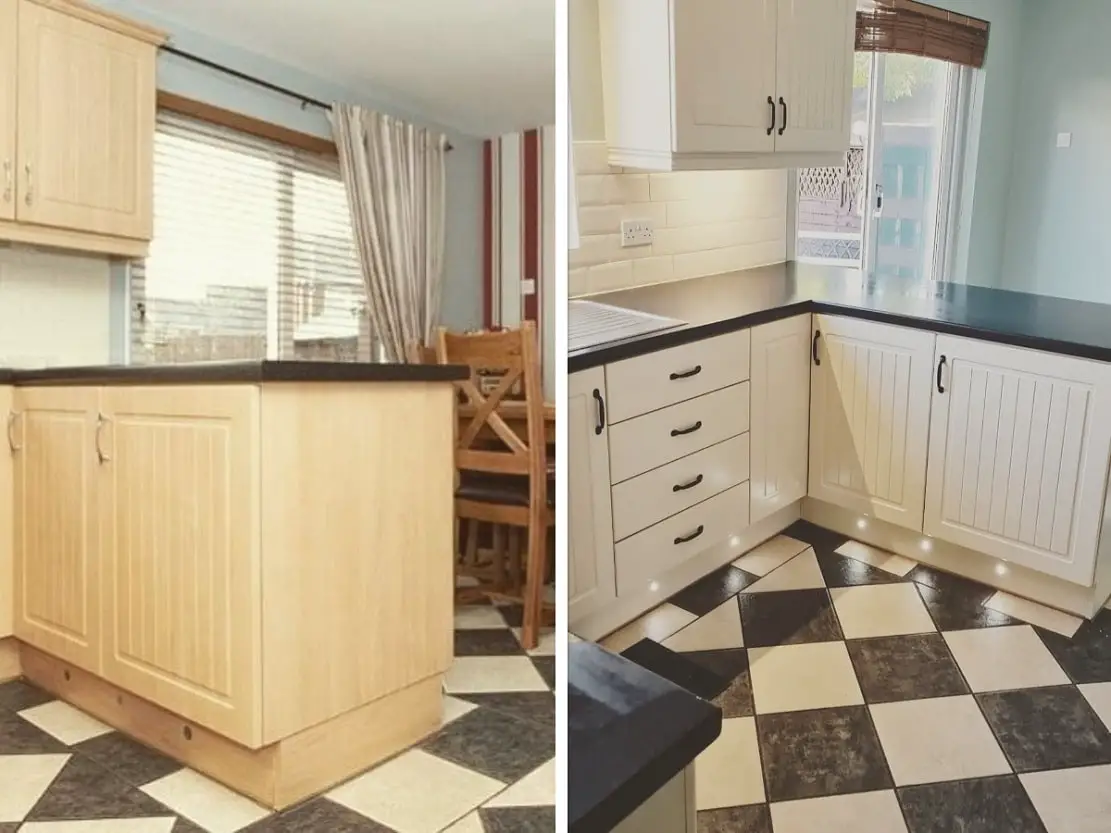 Similarly, Stephanie received a request to paint bannisters to give them a new lease of life and it was another success story.
"I was talking to some people and they had said that painters wouldn't do it as it took too much time but I don't mind it."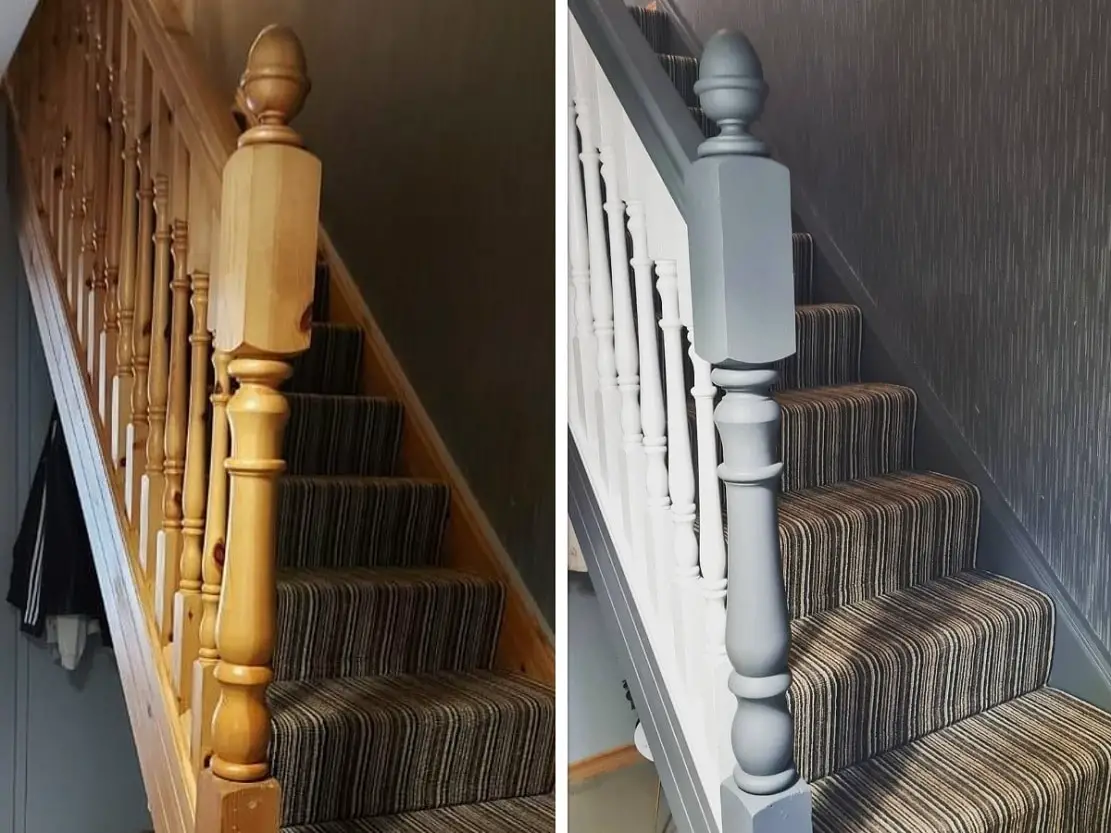 But don't feel bad about your own pile of DIY to-do's. Stephanie admitted that she has that same list
"I have a massive list of things to do around the house. I just spend all my time doing these bits and pieces for other people."
Going forward, Stephanie says she hopes to have a pop up shop where people can all come and enjoy her designs.
To check out some more of her work you can visit her page on Facebook.
Sign Up To Our Newsletter