It's not everyday that you get to see the UEFA Super Cup Trophy in the flesh – or get your photo taken with it!
But, children at Carrick Primary School in Lurgan had that opportunity on their last day of term!
The UEFA Super Cup Final between Chelsea and Villarreal will be taking place at Windsor Park in August, so the Cup has been on tour – and Carrick Primary was chosen as one of the stop-offs!
There was a lot of excitement from both adults and children as they laid eyes on the precious trophy – and the Deputy Lord Mayor, Councillor Jackie Donnelly was delighted to welcome the Irish Football Association representatives to the borough!
"How exciting to have the UEFA Super Cup paying a visit to Lurgan!" commented the Deputy Lord Mayor of Armagh City, Banbridge and Craigavon.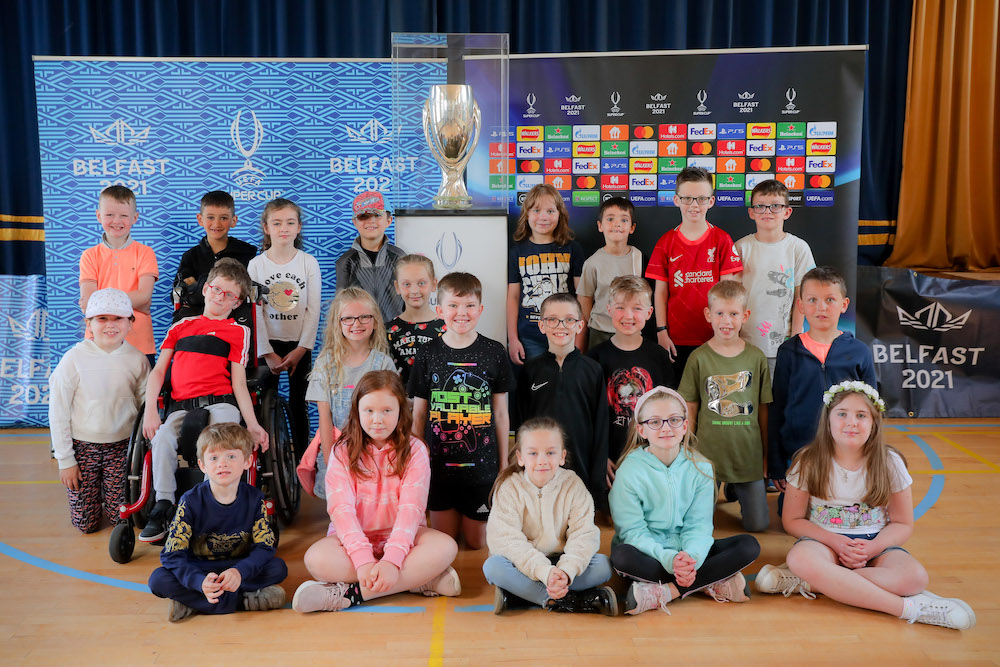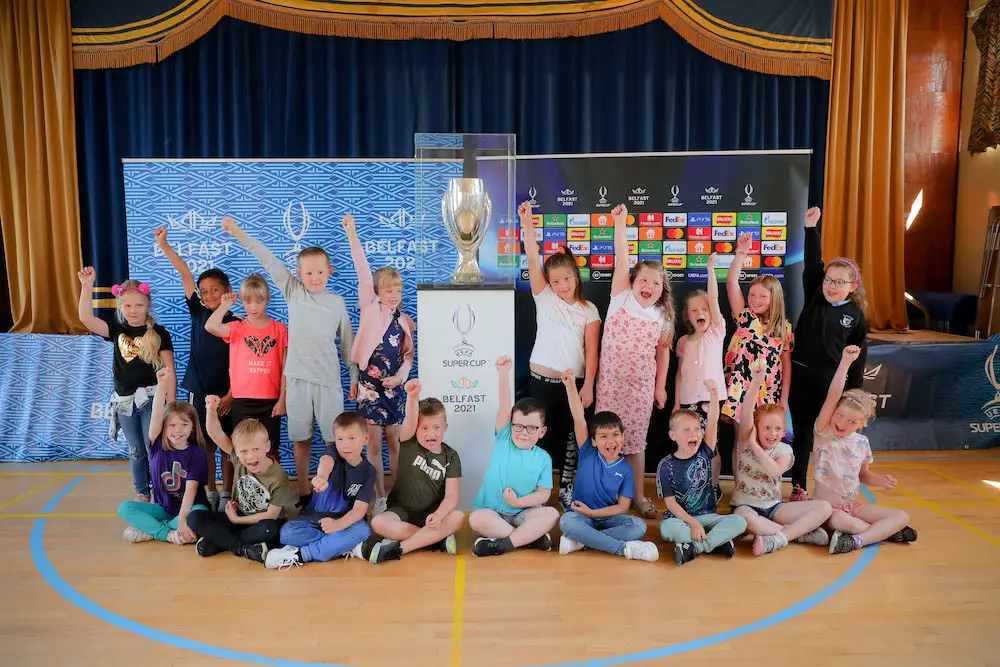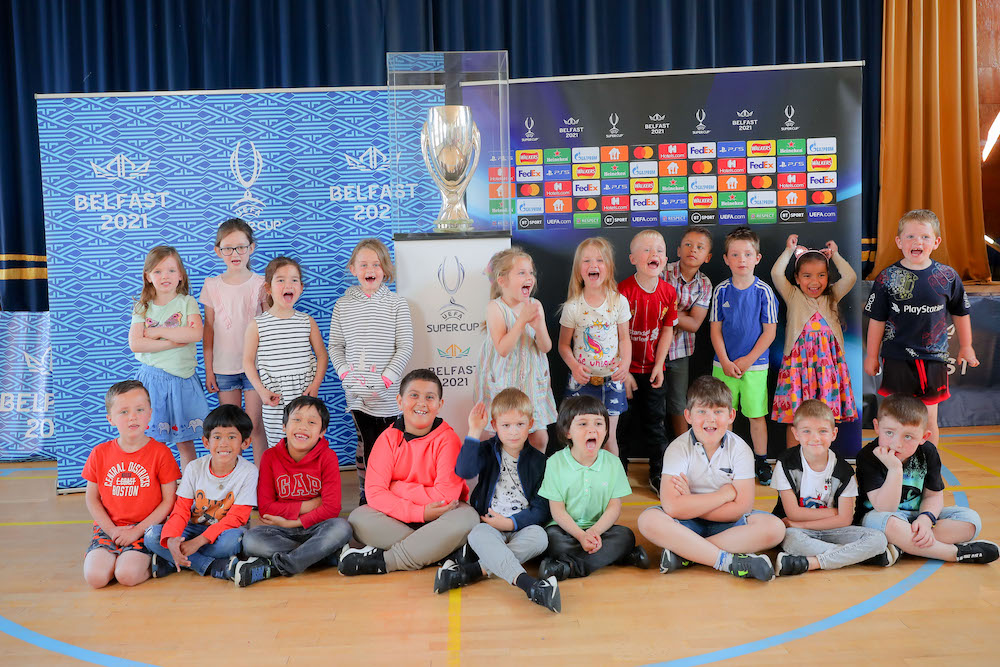 "I was thrilled to be able to come along to Carrick Primary School to welcome the IFA and the trophy to the area – and the excitement of the children was contagious! There was clearly lots of football fans in the assembly hall! After a very unsettled year, events like this are even more special than ever and it was just a fabulous morning to be part of!"
Football is most definitely a popular sport for children and young people within our borough and is just one of many activities being offered over the summer by Armagh City, Banbridge and Craigavon Borough Council.
Make sure to check out www.getactiveabc.com/summer where you will find all the information you need to get your child booked onto a summer programme that they will love! Think multi-sports, dance, traditional games, soccer, swimming, inclusive programmes and so much more!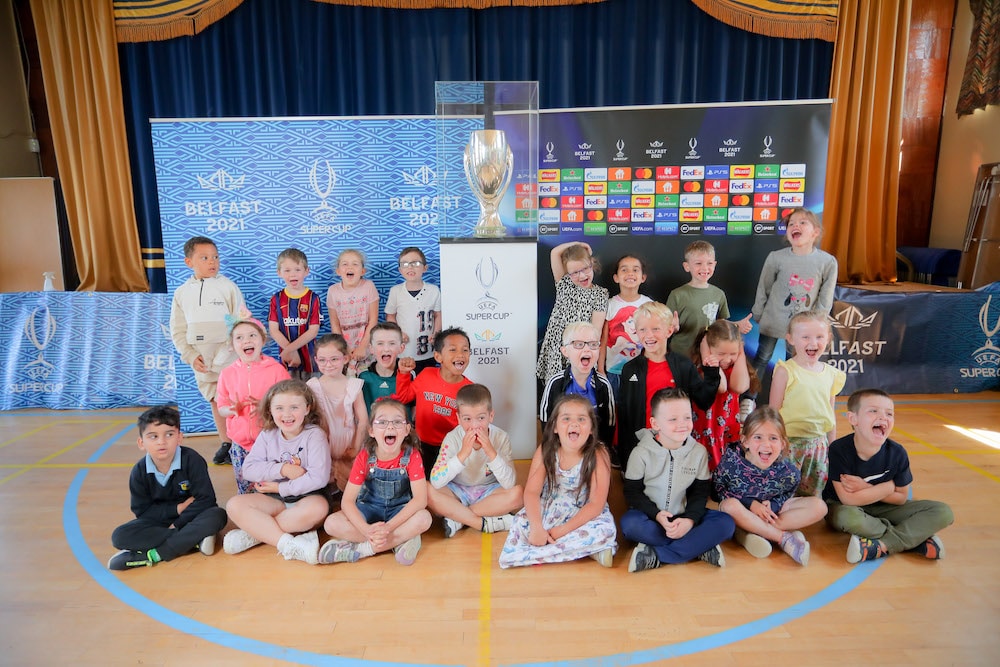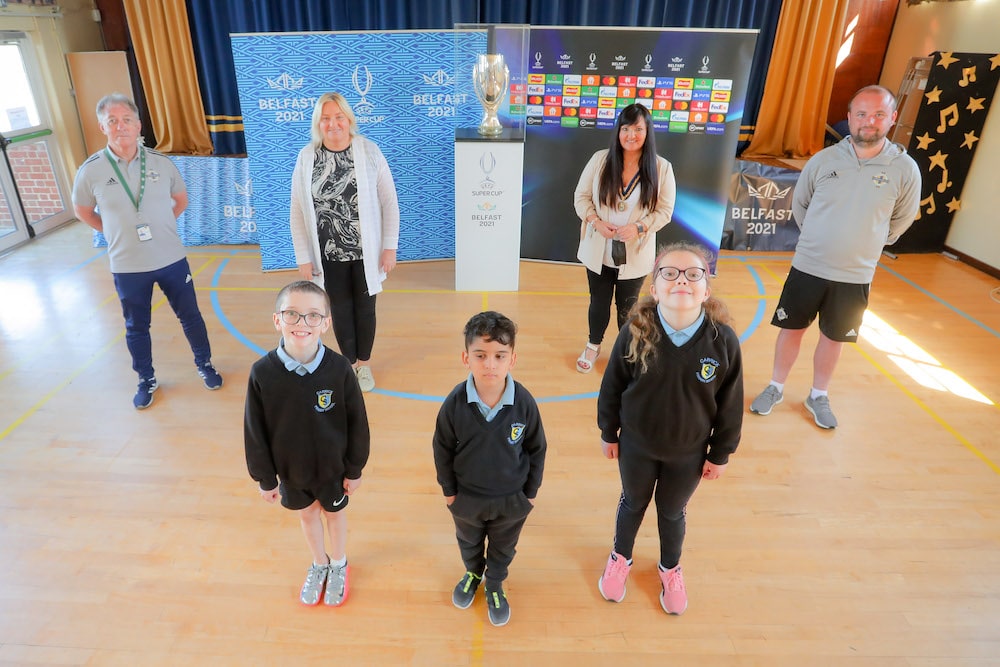 Sign Up To Our Newsletter