Hopes are high that County Armagh could attract a number of major pipe band championships over the next few years – drawing tens of thousands of visitors to the area.
Armagh City, Banbridge and Craigavon Borough Council wants to host the British and then All-Ireland Championships.
And it is prepared to the submit a bid to the ruling authorities.
At the same time, it has agreed to host the Craigavon Pipe Band Championships in each of the next three years, from 2016 to 2018, at Lurgan Park.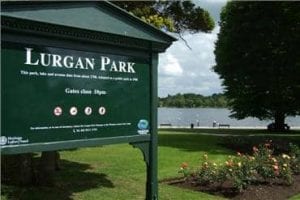 There is a huge pipe band following in the county, with local bands include Killeen, Marlacoo, Whitewater and Bleary and District.
DUP Councillor Mark Baxter told councillors at a recent meeting that he had been speaking to Mervyn Heron, of the Royal Scottish Pipe Band Association (RSPBA), who said he was very happy with Lurgan Park as a venue.
He pointed out that this was the biggest park in Northern Ireland and the second biggest in Ireland.
DUP Alderman Carla Lockhart agreed, saying she was delighted to see Lurgan Park being used for this event and commented that the RSPBA would only move onto a bigger championship if the location had been "tried and tested".
On proposal of Councillor Baxter, seconded by Alderman Lockhart, is was agreed to support the Craigavon Pipe Band Championships in Lurgan Park for a three-year period, beginning in June 2016, at a cost in the region of £25,000 per year.
This would include an allocation to The Royal Scottish Pipe Band Association,County Down Section, of £10,700 next year 2016, £11,500 in 2017, and £12,500 in 2018.
The council also agreed to submit a bid to the Royal Scottish Band Association to host the All-Ireland Championships in 2017 in Lurgan Park. This would be at a cost of £30,000 to the Association, with council's supporting infrastructure costs being met through income generated from visitor income, leaving a deficit in the region of £10,000 to be met by council.
Further discussions will also take place with the Royal Scottish Pipe Band Association with a view to securing the British Championships in Lurgan Park for 2016 at a cost of between £65,000 and £75,000 to the Association, and a further cost to council for infrastructure yet to be determined.
A further report will be brought back to council on the outcome of the discussions.
Read more news:
Three women walk out of Armagh supermarket with trolley load of unpaid goods
Pregnant woman punched in the face and stomach
Sixty local schools to benefit in CyberSafe education with cash hand-out
Woman describes moment hooded men tried to hijack friend's car
Tragic Alan's father commits to helping charity which brought his son home
Newsletter
Sign up for our weekly newsletter here.