Lurgan singer songwriter Conleth Kane is celebrating the success of his latest music video, following a period he describes as the "biggest challenge" in his personal and professional life.
'Can I Go Back to Sleep' has been receiving five-star reviews and has been named as 'Record of the Week' on Belfast 247 as well as being given air time on stations including Cool FM and Radio Wales.
Its success marks a fresh start for the former Lismore College pupil who has had a tough few months.
In May, he was all set to release his album, 'Just A Dream', from which the song was taken, when his mum Priscilla fell ill on the day of the launch.
"Initially I just wanted to cancel everything and my family made me go through with it, because this was my comeback after the pandemic and I had a full, sold-out album launch," he explained.
"Having to decide whether to go out on stage was my biggest challenge ever in my personal and professional life. I was very emotional but I had a roomful of support in London and mummy made it very clear she wanted me to go ahead."
Afterwards, Conleth decided to "step off the artist bandwagon for a few months" before "getting back in the driving seat in January".
He added: "I found it hard to navigate myself professionally when there was so much personal turmoil going on.
"The tail end of 2022 was very challenging but mummy is back on the road to health and I feel it's very much a full circle and I'm back out there again pushing my music and that's why I'm super grateful it has travelled so far afield."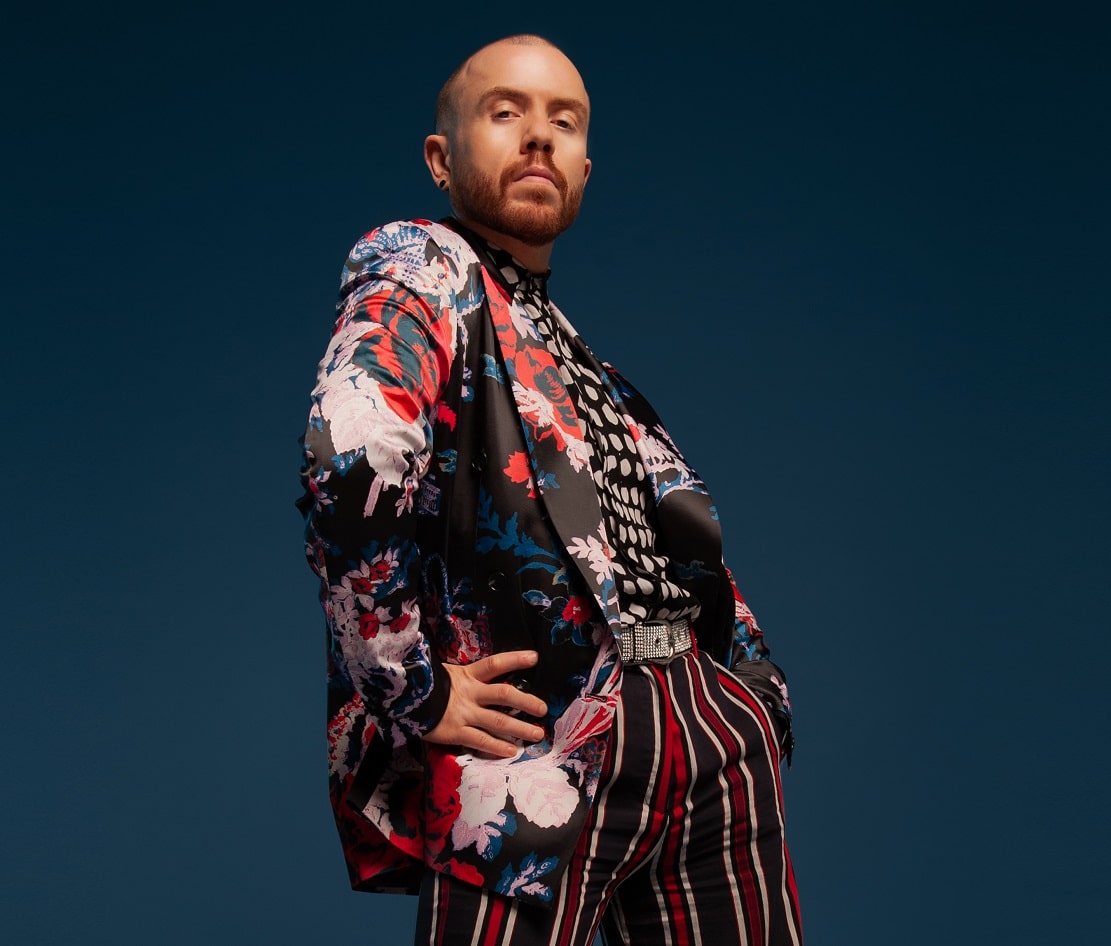 This is Conleth's 20th year in London, although he does return home regularly to visit family and friends.
During that time he has worked in theatre and television before gravitating towards music and song writing.
"I pour everything into my craft. I invest all my time in it and I love it and I definitely feel very resilient after the past few years. I feel 2023 is very much a fresh start," he said.
The EP has been produced by Seventh Heaven, which works with a number of high-profile artists, and Coonleth said he was "delighted and flabbergasted" they had taken his songs on.
"Everyone says the song sounds very Erasure and that is the biggest compliment to me because I grew up listening to Erasure," he said.
The record also includes his song 'Proud', featuring The London Gay Men's Chorus, and a cover of Melanie C's 'I Turn To You'.
Meanwhile, Conleth has also been back in the studio, doing more follow-up tracks with 7th Heaven, one of which is a remake of All Saints' 'Pure Shores' as a cover, which will be released this summer.
You can listen to Conleth's song on You Tube 
Sign Up To Our Newsletter