Tonnes of suspected hazardous waste have been dumped atop a scenic County Armagh viewpoint this weekend.
Its the latest fly-tipping – and one of the worst – incidents which have blighted the picturesque Carrigatuke Viewpoint – situated between Keady and Newtownhamilton.
The suspected asbestos roofing was tipped at the roadside, along with large bags of other unidentified materials, at some stage over the last number of days.
While all of the recent dumping incidents have been destructive, this incident is particularly dangerous, for asbestos still kills around 5,000 people each year, according to the UK Health and Safety Executive – that's more than the number of people killed on the roads in the UK.
Around 20 tradesman die each week as a result of past exposure.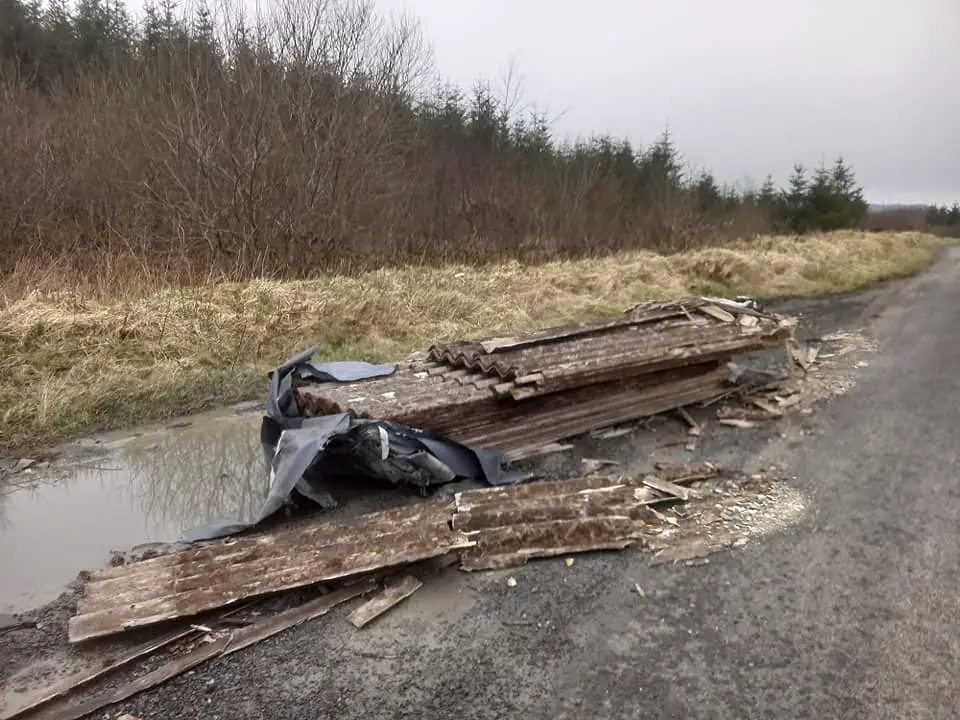 When materials that contain asbestos are disturbed or damaged, fibres are released into the air. When these fibres are inhaled they can cause serious diseases.
These diseases will not affect you immediately; they often take a long time to develop, but once diagnosed, it is often too late to do anything. This is why it is important that you protect yourself now.
Fly-tipping – often nigh-on impossible to trace due to the remote nature of the incidents in rural Co Armagh – carries a maximum punishment of 12 months behind bars, if convicted in a magistrates' court.
In the Crown Court, it could run to a five year jail term or an unlimited fine.
These offences relate to businesses who carry out the malpractice, but given the nature of the heavy-duty dumping seen on Carrigatuke, it was likely to have been carried out by an unscrupulous 'tradesperson'.
Sign Up To Our Newsletter