Last month, we brought you the news of a highly talented Co Armagh family group taking part in the new series of TG4's hit talent show Réalta Agus Gaolta.
The Hughes Family group, from Keady, consists of dad Paul along with his sons Niall, aged 16, Liam (13) and 11-year-old Matthew.
Although they did not make it through to the final of the competition, they did receive some glowing praise from the judges, especially Matthew, who was praised for his "chill" demeanour on stage.
That should have been that.
However, posting on their Facebook page on Monday, the family confirmed they had been selected for a "wildcard" show which will be aired this Sunday, giving them a second chance to make the final!
Ahead of this weekend's show, we caught up with Paul to hear all about this welcome news that they would once more take to the stage.
"We thought it was all over but I was on my way out of Armagh and I got a phone call that we had another bite at the cherry, that they wanted us back for the wildcard show," he said.
"It was completely out of the blue and totally unexpected. We didn't even know that the wildcard show was happening".
The group received glowing feedback in their first appearance, with Sinead Ni Uallachain commenting: "I'd love to be as chill as Matthew. You were sitting back, playing away and there was not a bother on you."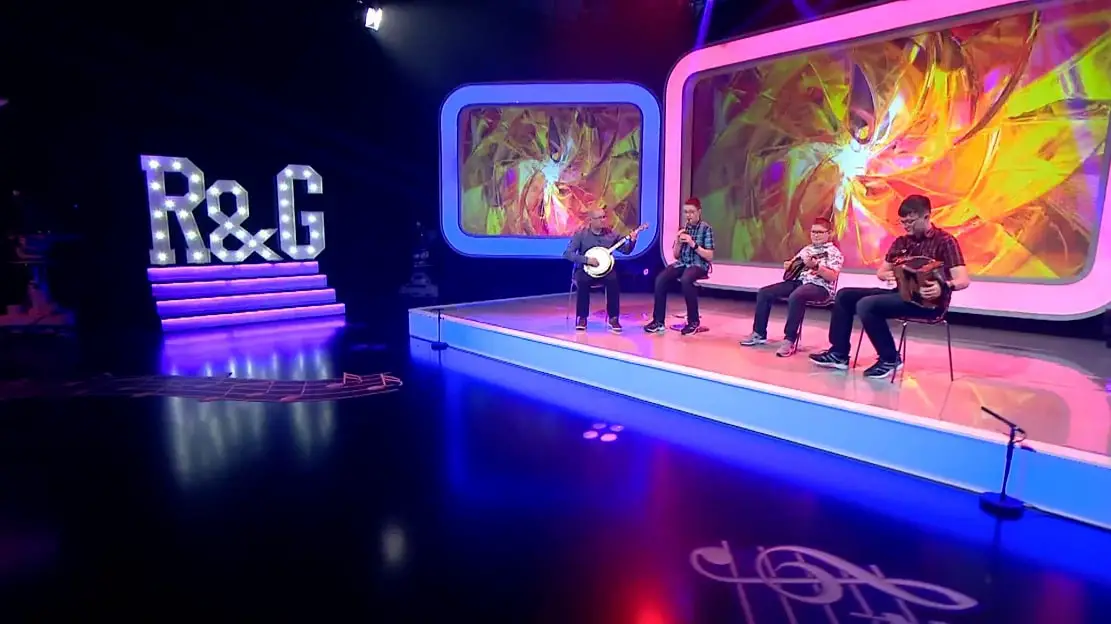 Following the phone call informing them that they had been chosen as a wildcard, the group had just three days to get their act together.
Paul said: "It was very short notice, so then there was a scrambling to get clothes and that sorted. We were all kind of thinking, 'well we can't wear the same clothes as we just bought for the last show'.
"To get the opportunity to go back was amazing and the kids were made up with it. It was really so out of the blue, we were straight away thinking, quick, we have to get something to impress the judges."
He added: "Not only that, we also had to think about what if we get through into the final. We have another set of tunes to get ready, all in quick succession."
Opening up about how it felt to perform, Paul stated: "I know there may only be 10 people in that room but looking into that camera, you know that there will be many, many more watching at home.
"Although the studio is quiet the kids take it in their stride. I mean it was even spoken about how chill Matthew was and him at only 11-years-of-age! He was in his element.
"I haven't actually watched the first show. I had so many texts from people. I would just love to acknowledge the support we have received, it genuinely means a lot to us."
If you can't wait until Sunday, the family group will also be putting out a Christmas concert on their Facebook page this Saturday at 8pm.
Paul commented: "That is something we have put on in our living room. It's an hour long and let's just say it will be entertaining for anyone who has an interest in Irish music and song."
To see how the family got on, you will be able to view their wildcard performance on December 20 at 8.30pm on TG4.
Sign Up To Our Newsletter