Family and friends of a young Keady man who died of bone cancer are commemorating what would have been his 3oth birthday by aiming to raise £30,000 for life-saving research into the disease.
Stephen Murphy was studying for his A-levels when he was diagnosed with the rare form of cancer in 2010.  He died surrounded by his family in the Southern Area Hospice in March 2012. He had just turned 20.
The main fundraising event of 'Stephen's 30 for 30' will be a black tie gala ball on February 12 – the day before his birthday – at Basil Sheils in Tassagh, and supporters are also planning to climb seven peaks.
A JustGiving page has also been set up and has already got off to a great start, with all money raised going to the Bone Cancer Research Trust.
Stephen, one of four children of parents Caroline and Philip, played for Granemore and Phelim Brady's football clubs when he was younger and was also a member of Keady fishing club.
Writing on the JustGiving page, Michael McClelland said his best friend had dreamt of becoming a biomedical scientist and raising a family but this was not to be.
Stephen, a former pupil of St Patrick's High School in Keady, had just turned 18 and was studying for his A-levels when he was diagnosed with primary bone cancer or osteosarcoma.
"Though it came as a total shock, he remained in high spirits throughout his surgery and chemotherapy,"  said Michael. "Always having a great sense of humour, he enjoyed the typical things like football, movies, travelling, socialising with his friends etc. He was the glue that held his friends together.
"In spite of everything he was going through, he completed his A-levels and was accepted at Queen's University Belfast to study biomedical science.
"But, while enjoying freshers' week in Belfast and making the most of this new chapter in his life, he began to experience pain in his lower limbs. He went for an MRI scan, which confirmed the worst: There were multiple tumours in his spine and legs. His prognosis was terminal."
Michael said that from a young age, Stephen showed tremendous strength of character.
"He was also fiercely protective of his family and friends," he said. "Such was this protection, when he received his diagnosis, he said that it was better it happened to him than one of his brothers or sister, as he was better able to handle it. And he did just that.
"What made Stephen so special was his booming passion, which at times would lead to the odd debate. However Stephen's opinion was one in which you'd have the utmost respect for. He was someone you could confide in and trust. He kept his positive outlook throughout every challenge that presented itself.
"Although he was very much aware time was running out, Stephen enjoyed each and every day and continued to do the things he loved and spend time with those closest to him, even travelling to Medjugorje and Gran Canaria with his family.
"It wasn't until after his initial treatment was complete that he confided in his brother that he was afraid he was not going to make it. Even after his terminal diagnosis, he always said, 'It will be ok, I'll always be close to you, if I'm permitted to be'.
"Stephen had a tremendous faith in God. The only time we ever saw a break in his armour was when he asked his oncologist if there were any clinical trials he could take part in but he was informed that there was none. To have no hope as a 19 year old was devastating for Stephen, his family and friends."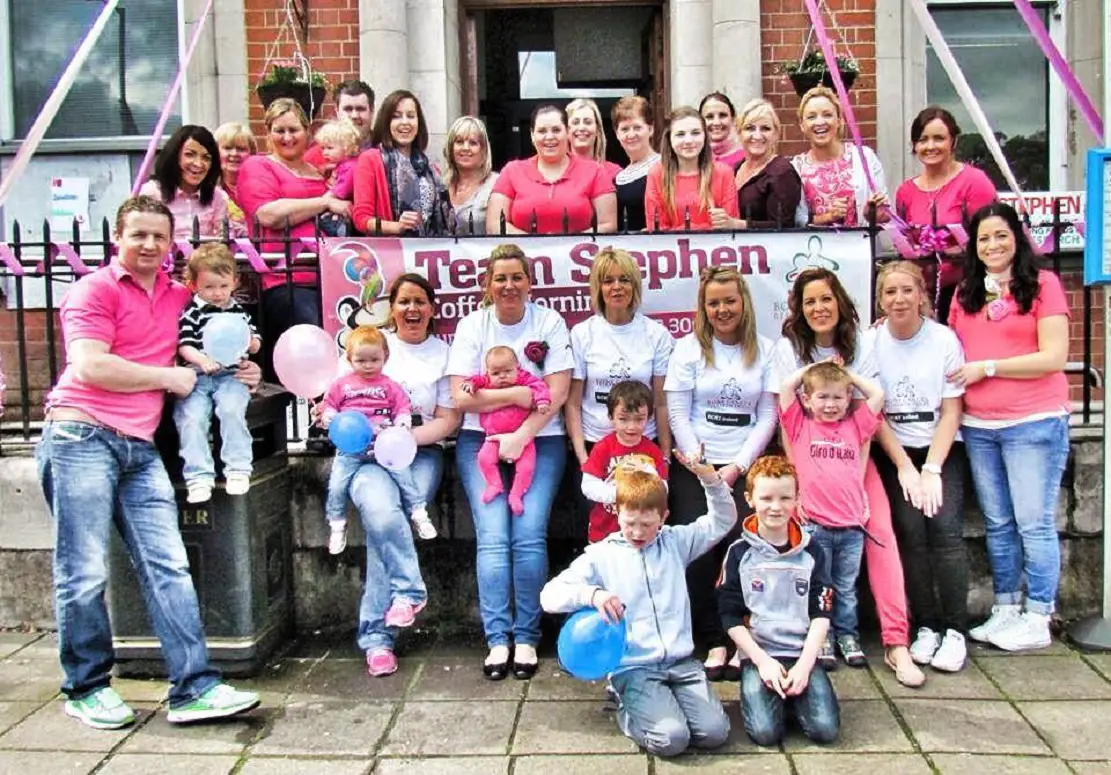 Stephen passed away in the hospice on March 26 surrounded by his family.
Primary bone cancer is very rare and survival rates have not improved much in the last 20 years. While Stephen was receiving treatment, he met four other teenage boys, all of whom died before him.
Throughout the years, Stephen's family and friends have raised a total of £17,325 for Bone Cancer Research through various fundraising activities such as running the Belfast City Marathon, climbing the four highest peaks of Ireland over three days and hosting coffee mornings in the local area.
Anyone wishing to donate can do so via the JustGiving page or to find out more about the gala ball, including becoming a sponsor, telephone Michael on on 07407 543756. You can book your place here.
You can also visit the Facebook page here, and Instagram here.
Sign Up To Our Newsletter