Yet more evidence of fuel laundering and the callous disregard those engaged in it have for the local community.
Another three pods of toxic waste have been found abandoned by the roadside near Keady – and are seeping into a stream.
Earlier, Newry and Armagh MLA William Irwin had hit out after the presence of a sludge-filled cube on the Upper Darkley Road.
Now, as the pictures show, those involved have been more active than at first glance.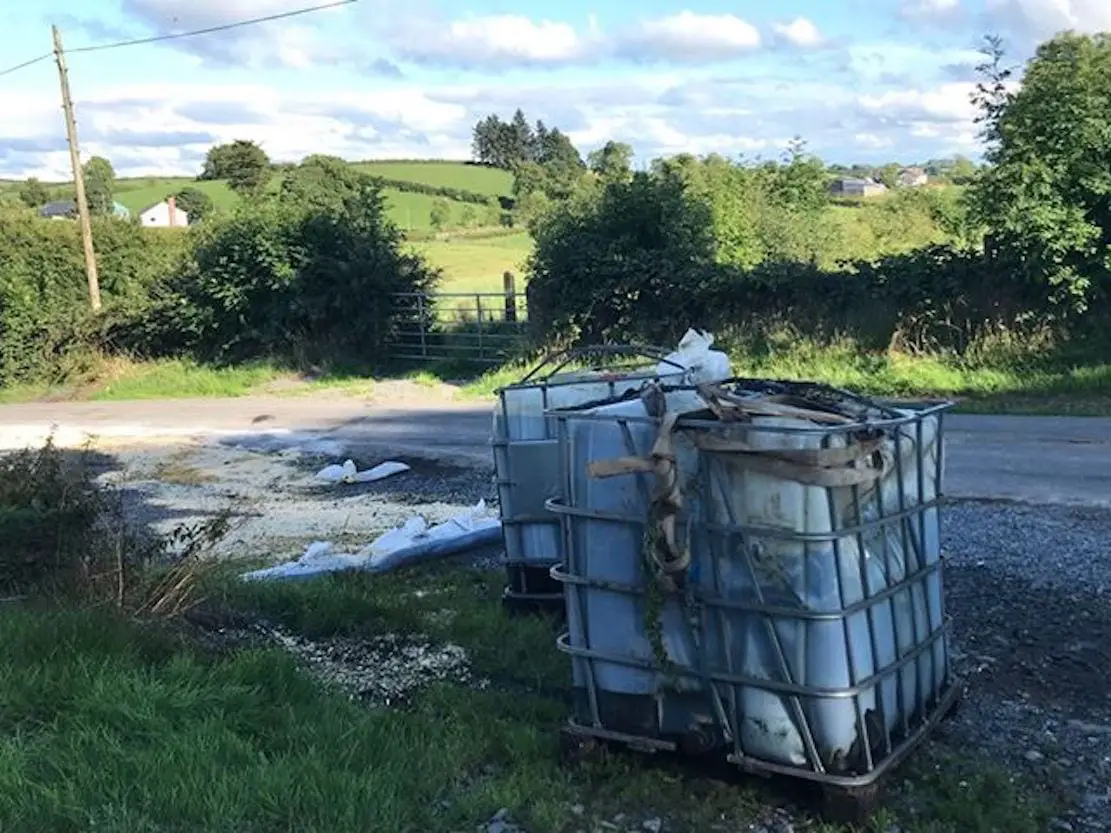 These cubes – completely at odds with the picturesque scenery – were found in the same area, not far from the border.
The tyre trucks of a vehicle used to transport them can be seen at the side of the road. The cubes still have attached ropes to hold them in place and then remove them from it.
And again the contents are leaking into the countryside, poisons to be washed away downhill and into nearby fields where cattle are grazing, and local waterways.
One local man, who sent us these snaps, said: "It has been a prolific spot over the last few years – it has leaked all the way down to a small stream."
It is understood that Environment Agency officials have been informed of the latest incident.
Read more: Fuel launderers who dumped toxic waste near Keady 'beneath contempt'
Sign Up To Our Newsletter