Residents living along a rural County Armagh stretch of road say they are so fed up with its condition they have started a petition demanding urgent action.
Locals living on the Crossnenagh Road in Derrynoose say they have been forgotten, their road left to ruin, cars wrecked, wits at an end – a sorry state of affairs they say is not good enough in the 21st Century.
Multiple complaints to the Department of Infrastructure's Roads Service have gone unheard, they say, which has prompted the action for signatures. They want to highlight the depth of feeling towards the craters in the road.
Despite its rural location, it's a three-mile stretch of road used by many residents, and other passing motorists.
The petition, in time, will be presented to the Armagh branch of Roads Service.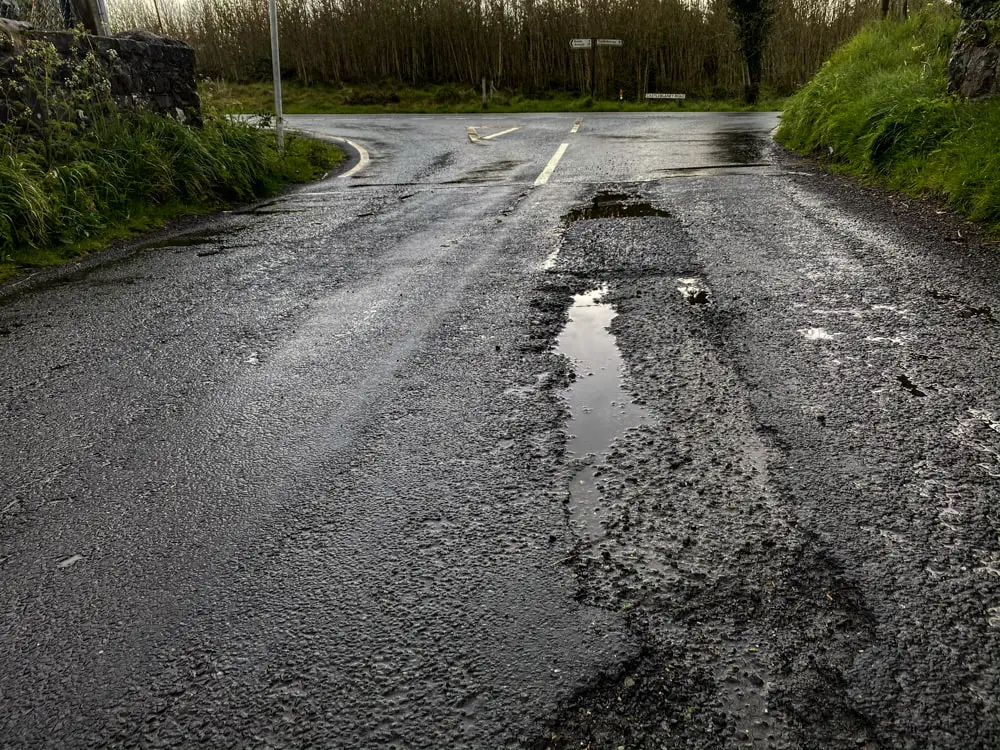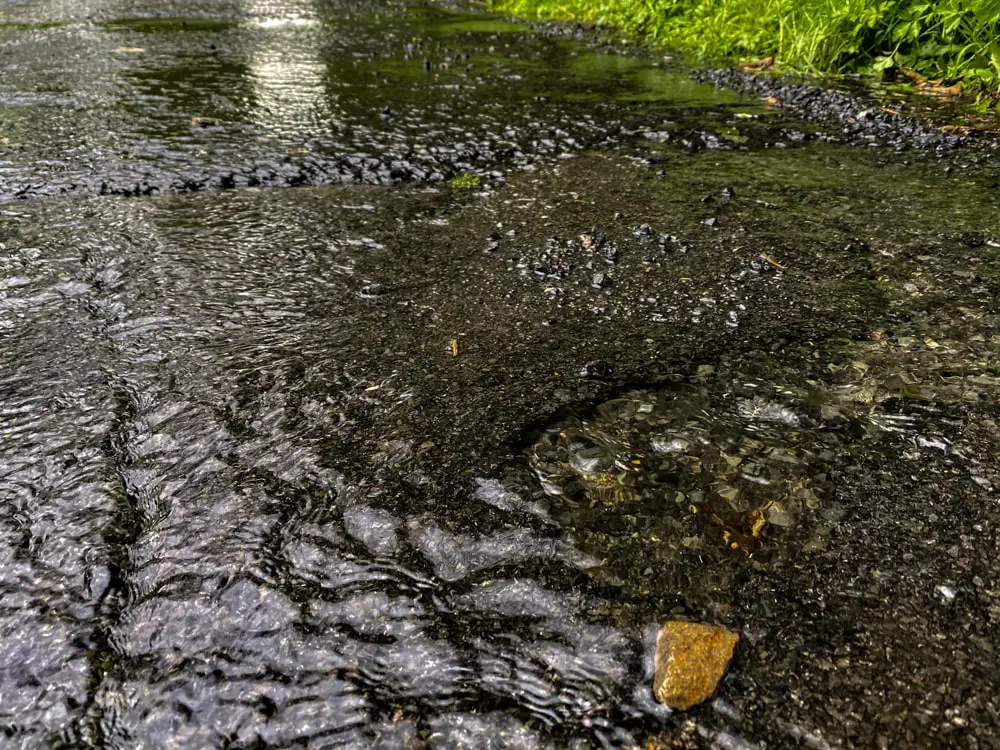 "There are a plethora of potholes which are impeding traffic and also causing undue wear and tear on vehicles," said one resident.
"Hitting a pothole even at the speed limit can pop a tire, damage a car, or even pose a physical threat to drivers and pedestrians and not all users on this road are aware until it's too late.
"We have not only residents using the road, but those in the caring profession who have clients living on Crossnenagh Road, parents from the Carnagh direction, who bring children to the local Derrynoose School, delivery vehicles, diverted traffic from Castleblaney Road and we also have at least four school buses daily using the road.
"Enough is enough and it's time some action was taken," they added.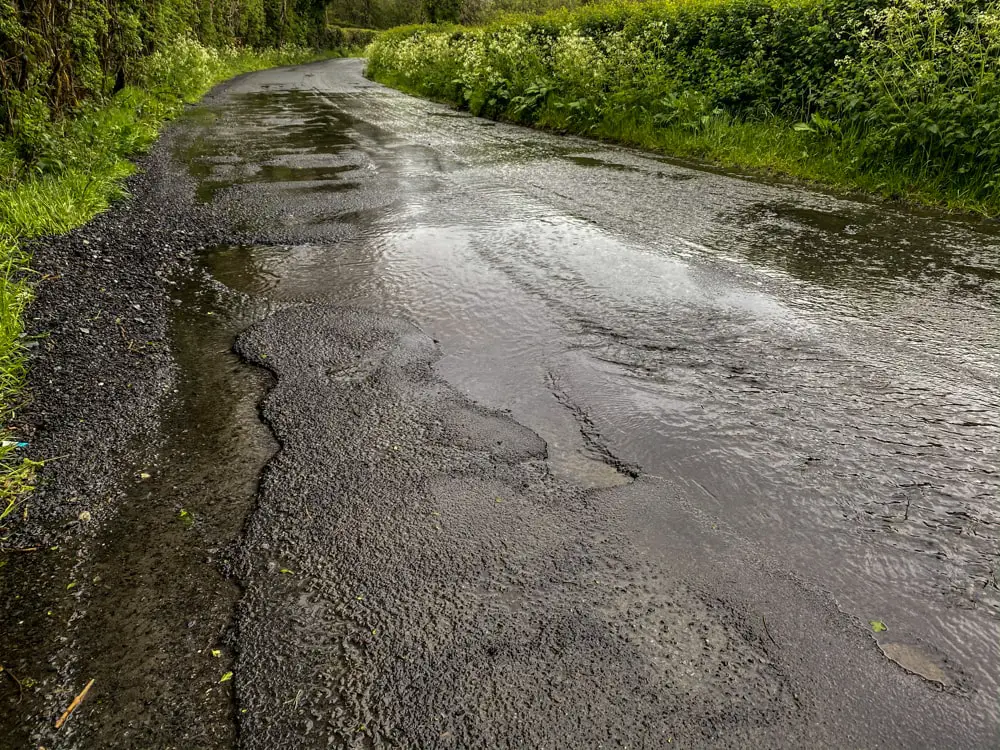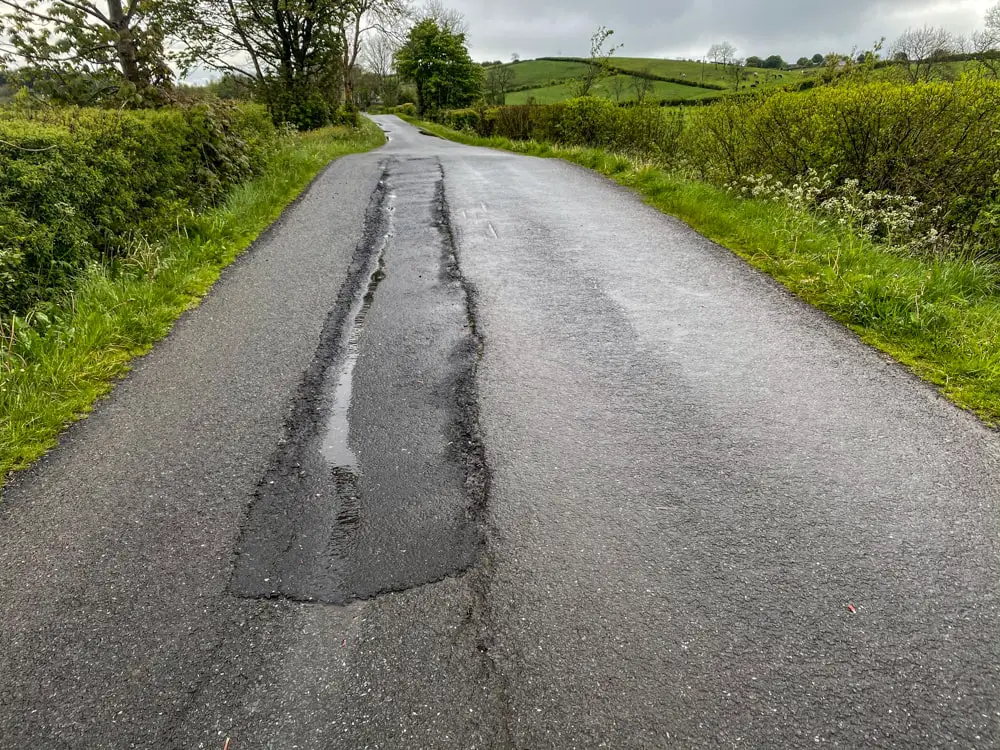 The problem, they say, is not something which has appeared overnight, or in the last few weeks or months, but rather a problem many years in the making.
"Things have got so bad now that there is no safe part of the road."
People who use this road are urged to sign the petition to appeal for immediate repairs to ensure safety for all.
Petitions available at Tullynagrow Fuels Castleblaney Road, McGrane's Shop Keady, Nuala McKenna 17 Crossnenagh Road, Colette Corrigan 51 Crossnenagh Road or any resident along the road.  We urged everyone who uses this road to sign.
One local resident has even penned a poem highlighting the frustrations of the road users:
There's a new game in our county
It doesn't involve any goals
It's called "Go on a journey
And try to dodge potholes."
You won't find it to be easy
For there are lots out there
It's more dangerous than Mortal Combat
And you need to take great care.
I'm thinking of our local roads
Where holes are large as lakes
And if you don't take caution
One thump is all it takes.
Your tyres are being ruined
And as anyone can see
It's time to get a petition
Into the DOE.
I managed to dodge twelve today-
Driving with many swerves
I'm getting better at the game
But it's getting on my nerves
I don't want to be a Stirling Moss
I just want to get around
With all my important bits intact
Whilst keeping contact with the ground.
The laws of gravity and motion
Especially the gravity load
Are being seriously tested
On our local road.
We're not looking for a motorway
Smart, or very dear
We just want these dangerous potholes
To go and disappear.
So please lift up your pen today
And sign your given name
Let's get these damned oul potholes fixed
And end the bloody game!
– Residents of Crossnenagh Road, Derrynoose, South Armagh.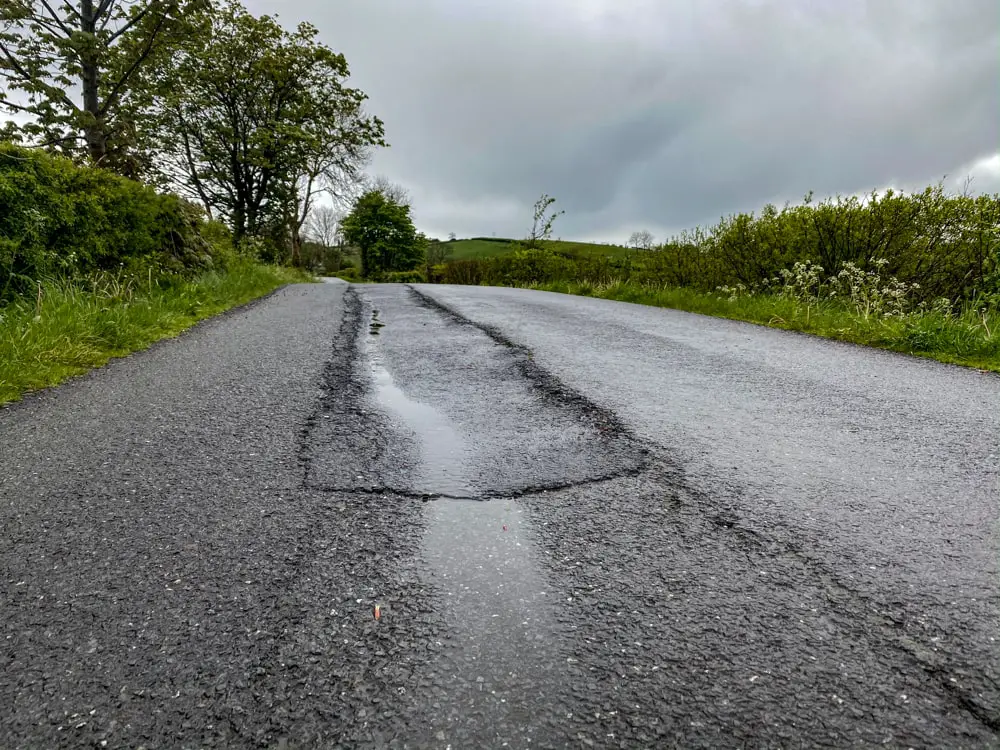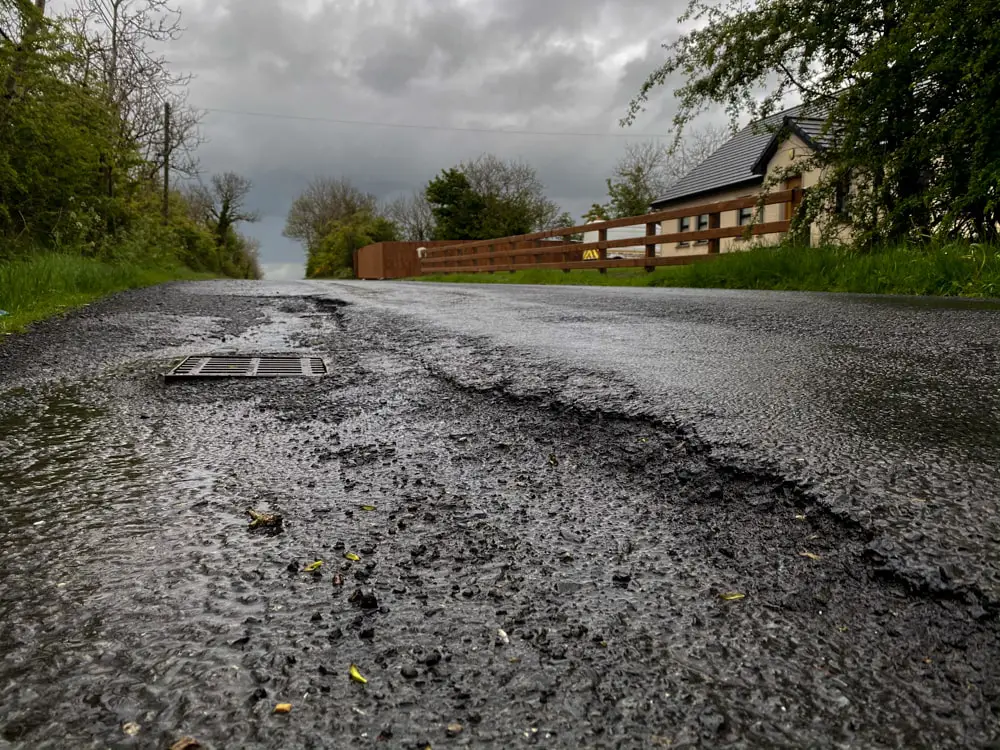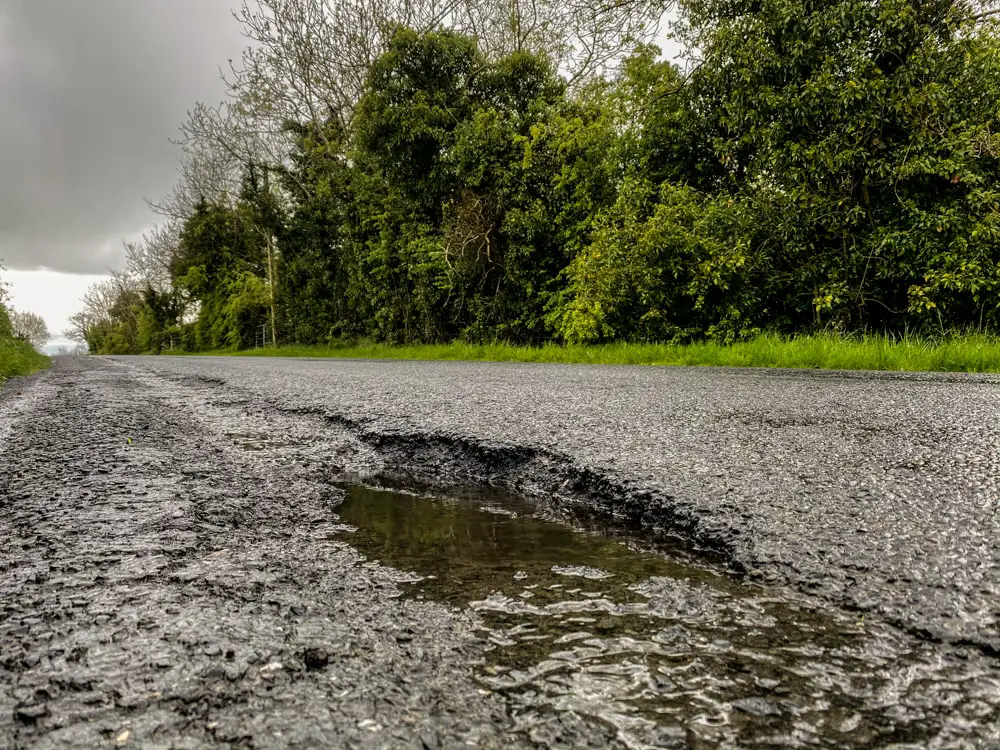 Sign Up To Our Newsletter