This was the gruesome image – an all too familiar sight – that greeted residents on a rural Co Armagh road this morning (Tuesday).
The calf carcass was dumped close to the Mountain Lodge Pentecostal Church in Upper Darkley – a hotspot for fly-tipping of all kinds.
It was less than a year ago when the carcass of a deceased horse was dumped in the middle of the road, close to the scene of today's disgusting act.
Read more: Shameless dumping near beauty spot as home contents and ID left on full view
SDLP councillor Sharon Haughey-Grimley, has hit out at yet another example of flagrant disregard for the countryside and the people living there.
"This is absolutely shameful," she told Armagh I.
"There are policy and processes in place for dealing with dead animals which all responsible farmers abide by.
"Whoever thinks it's OK to dump a dead carcass on the roadside should not be allowed to own animals. They have no respect for the local community or environment.
"I urge anyone who may have seen anything to please come forward to help track down those responsible.
"Local people will once again be absolutely horrified by those who continue to abuse our countryside by dumping on the roadside."
Sinn Fein councillor Darren McNally called the incident disturbing, given the fact the cow's hind legs were tied together.
"The people who did this wasted no time as the road was only cleared of snow yesterday after I had lobbied to have it cleared."
He added: "The people who carried out this act have nothing to offer the rural community of Darkley. This area in recent years has been used as a dumping ground by unscrupulous people to dispose of animals, rubbish and diesel pods.
"Council are on site at Darkley Forest trying to deliver a scenic park with beautiful nature walks and it just beggars belief that someone would stoop so low to dump an animal in the dead of night on the road, leaving cars to swerve to avoid it.
"What's it going to take for this type of disgusting behaviour to stop? I have asked for council to clean this mess."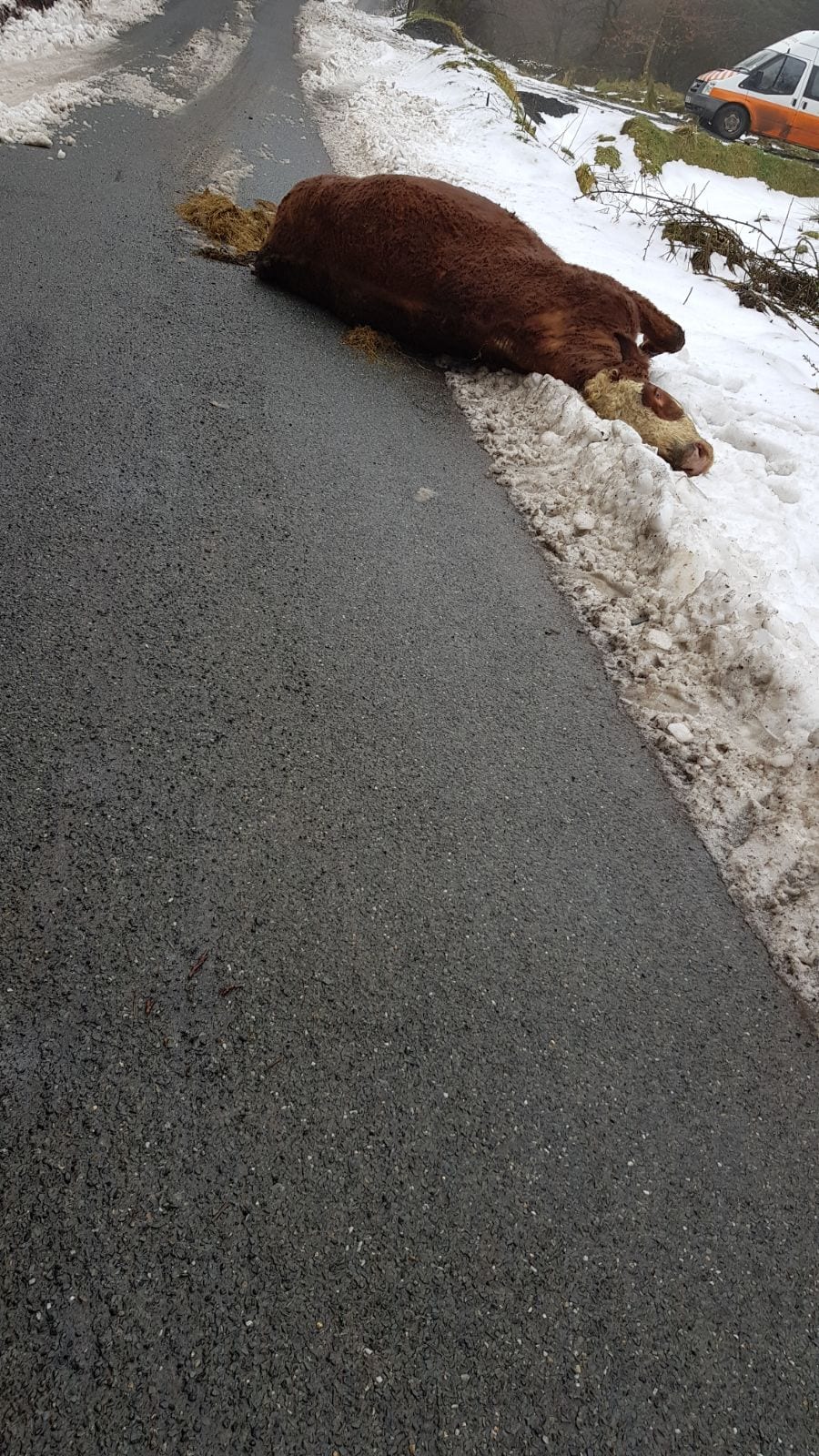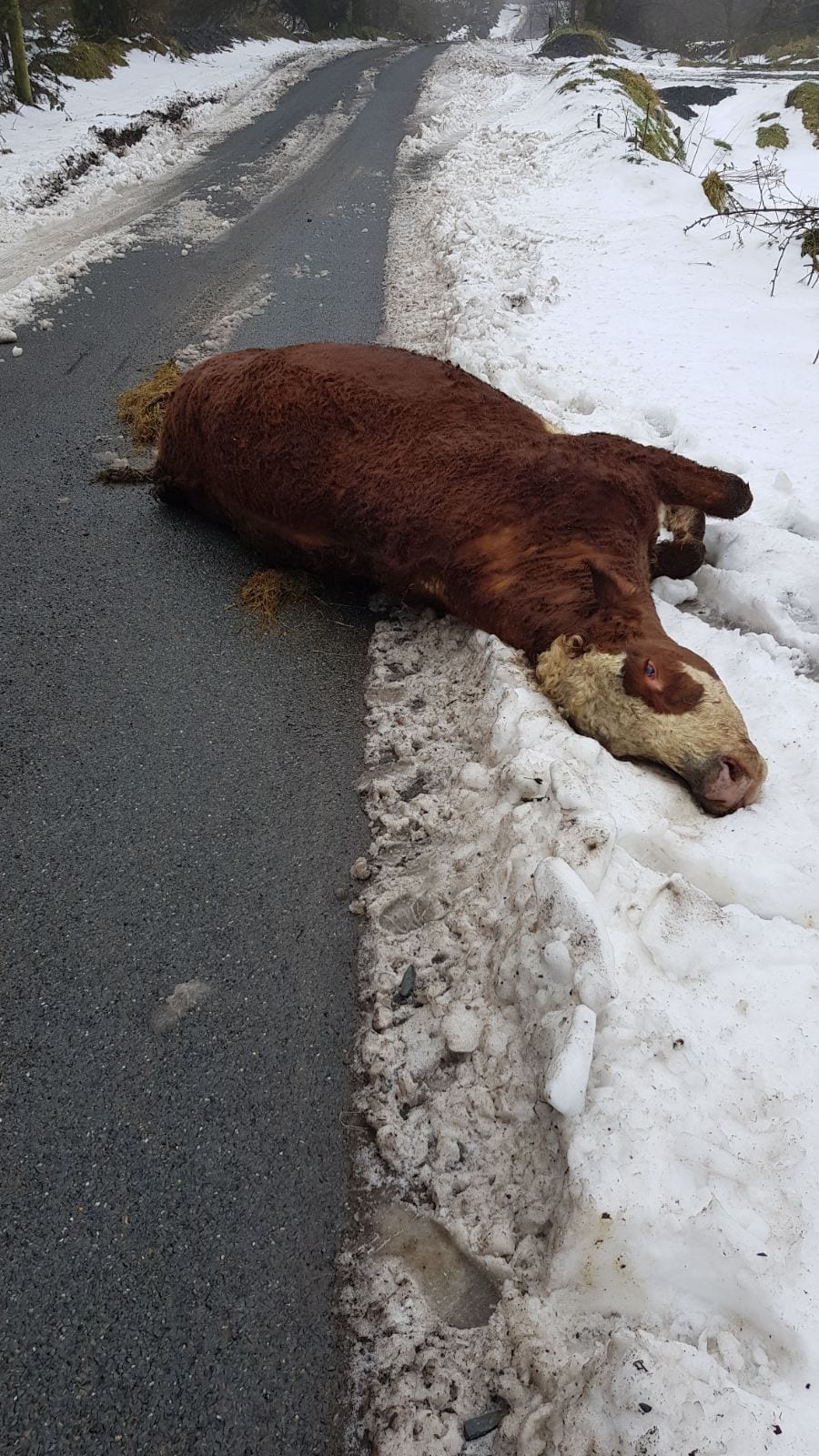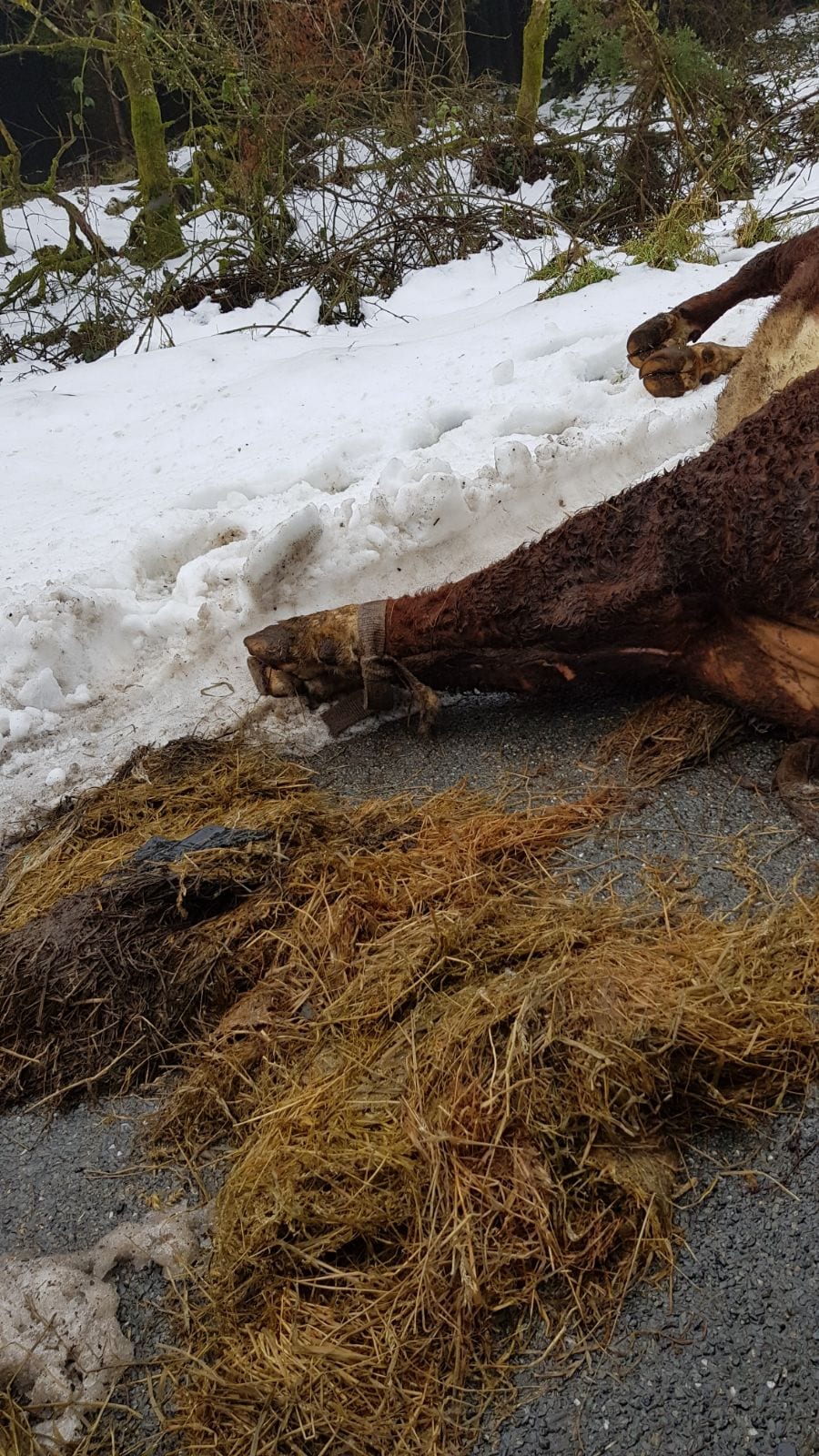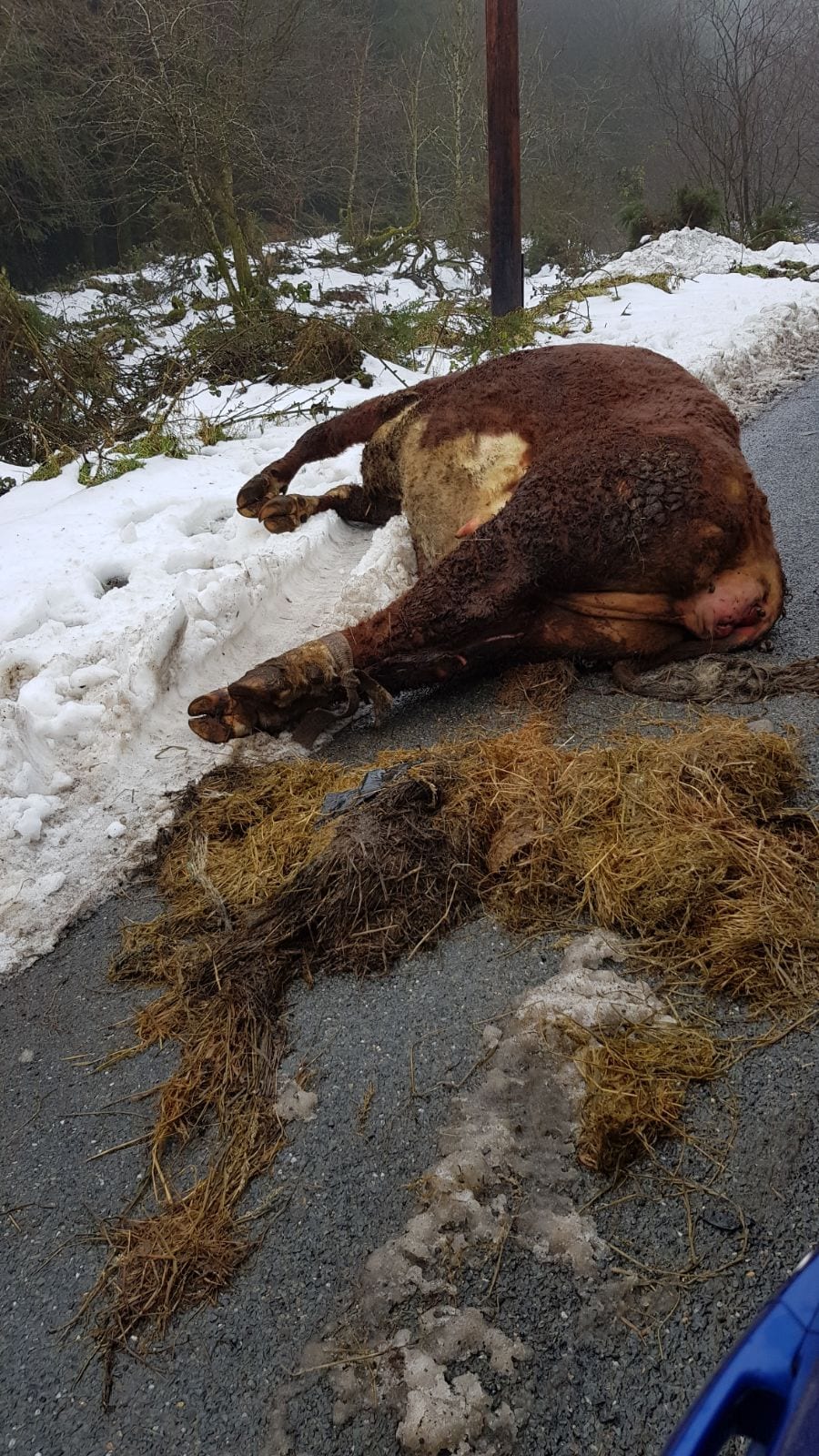 Sign Up To Our Newsletter