An ATM was ripped out of the wall at a Co Armagh supermarket overnight.
The cash point at Rice's supermarket in Keady was pulled entirely from the main building, leaving a gaping hole, which was discovered by staff first thing.
Police have cordoned off the scene this morning following the incident, which is believed to have happened during the small hours of this morning (Wednesday).
A yellow forklift, understood to belong to the supermarket, was left abandoned just yards from the rubble left behind following the attack.
Sinn Fein councillor Darren McNally expressed his anger at yet another ATM raid in the town.
"I would describe last night's actions as an attack on the whole community," he told Armagh I.
"There appears to have been a degree of sophisticated planning and organisation in carrying out this attack.
"These criminals have no respect for the local community, the people of Keady are extremely angry and I share their anger.
"I would also urge anyone who has information on last night's attack to come forward."
The same ATM was targeted back in June 2014. On that occasion, a gas explosion was used to open up the front of the machine before the money was stolen.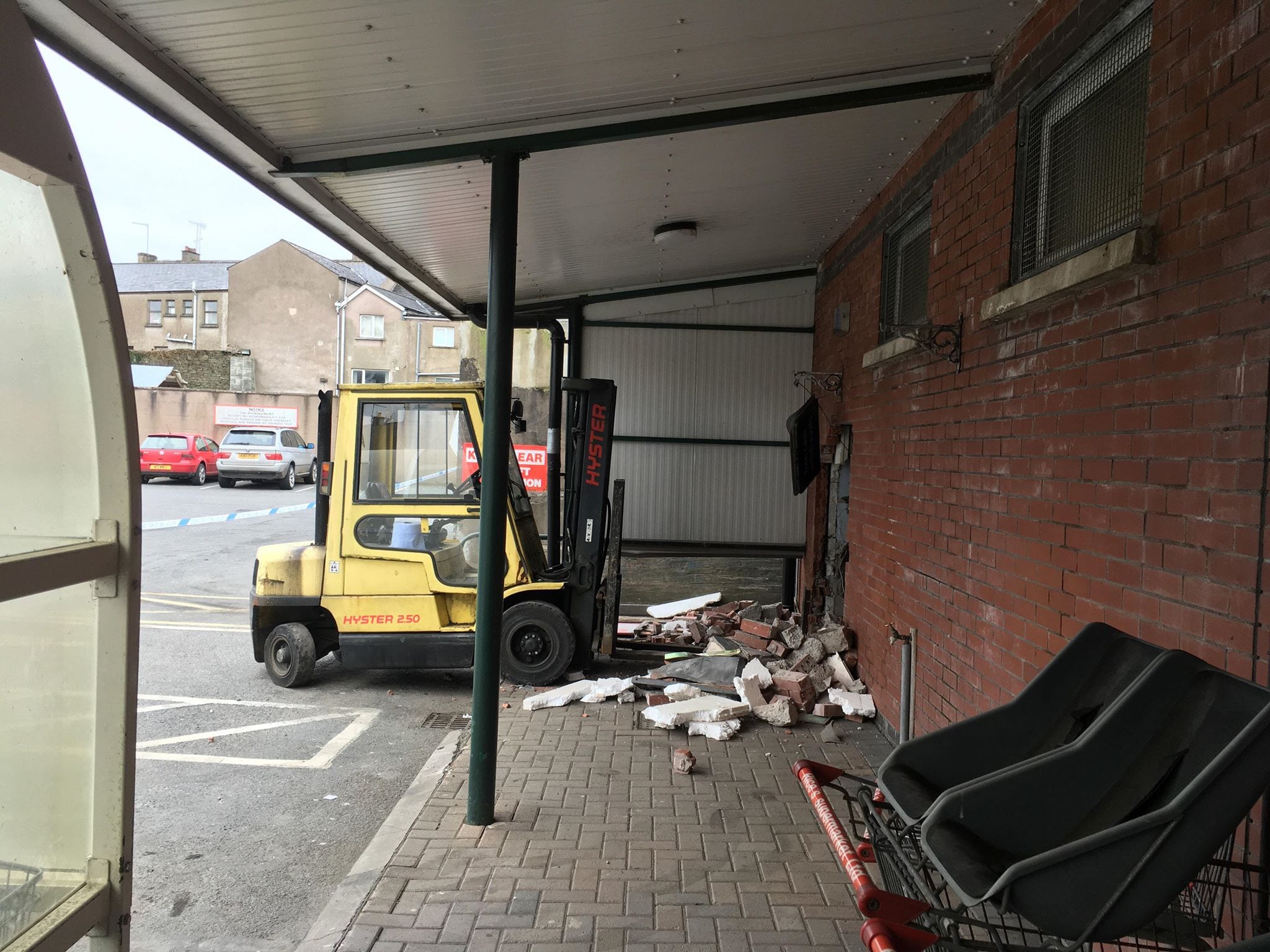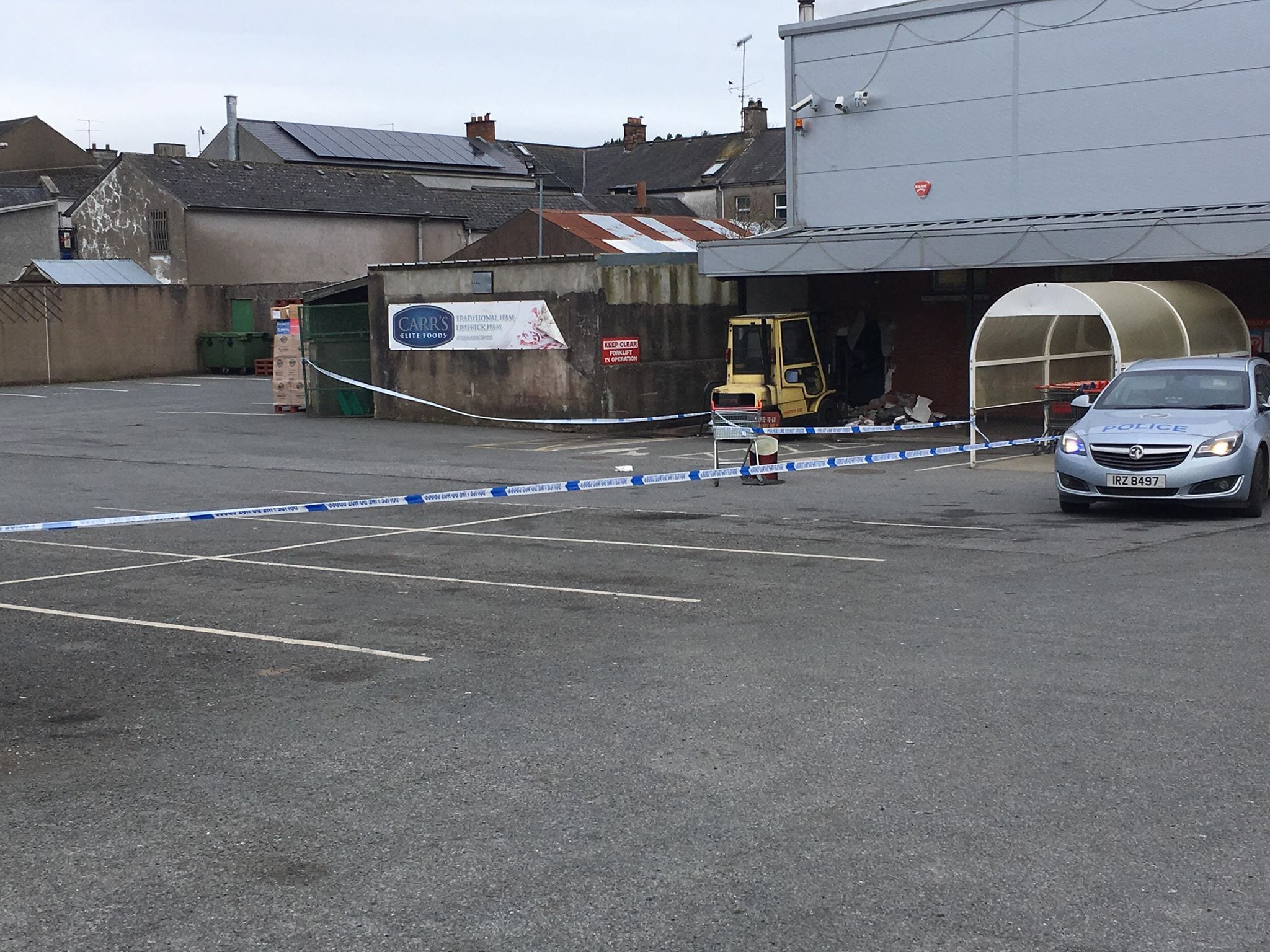 Sign Up To Our Newsletter