Since the onset of the pandemic ambulance response times have become longer – much to the detriment of communities, in particular those in rural settings.
Crossmaglen Community First Responders are a group of community-based volunteers from "all walks of life", whose goal is to be there to support the Northern Ireland Ambulance Service (NIAS) with their 999 calls.
They are "bridging the gap in-between" in what is seen as becoming more and more crucial as restraints on the NIAS continue.
Those volunteers respond to calls dealing with issues such as cardiac arrest, choking, chest pains and drowning and provide their coverage to the wider Crossmaglen area.
The volunteers are alerted to specific 999 calls by the NIAS, and they compliment the ambulance service by providing basic life support while the patient waits for an ambulance to arrive.
The Crossmaglen Community First Responders was set up in 2015 in response to rising wait times for ambulances in rural areas.
Edele McGeown, chairperson of the Crossmaglen & District Community First Responders, spoke to Armagh I about the organisation and the value that it brings to a rural tight-knit south Armagh community: "Since the pandemic, we've found that the response times have only got longer.
"Where previously we would have had an average response time of 45-50 minutes, we're now looking at longer times.
"What we do is we're connected to the 999 dispatch team, so when there is a call that is deemed that we would be able to make a difference, such as chest pain or cardiac arrest, we as a group of volunteers will attend the call.
"In some cases we will have to provide CPR, in other cases it's simply reassuring them and being there for support," she said.
"The ambulance is always coming. We're kind of bridging the gap in-between, which is sometimes very crucial, particularly as in rural south Armagh, ambulance responses times are very slow.
"If there's a cardiac arrest, they don't have twenty minutes for an ambulance to arrive, they need help urgently. That's what we aim to provide", she added.
Edele says she's very happy with how the group has developed and grown to meet the needs of the wider community in Crossmaglen.
"Whenever we started initially, we had nine volunteers. Now we've developed twenty volunteers, which is probably ample for us to cover a seven mile radius around Crossmaglen. We're available 24/7, 365 days a year", she says.
"We've been able to attend a wide range of callouts and most definitely made a difference and impact in the community. It's not always good, there are a lot of difficult days in the job, but it's comforting even for the family to know that everything that could have been done was done.
"We aim to be there in ten minutes and sometimes even less.
"Initially when we started, there were limited resources in the Ambulance Service to facilitate our group. Since then, they have a dedicated team to communicate with first responders."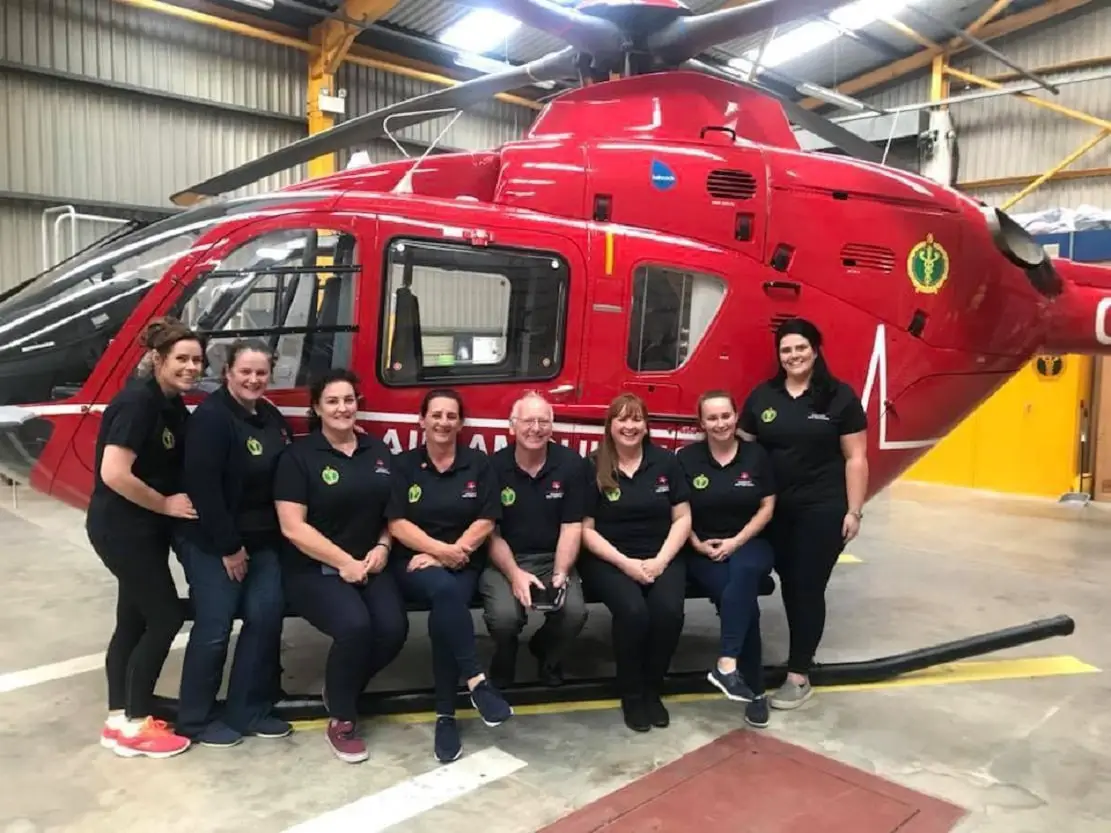 A key point of pride for the Crossmaglen First Responders is that it truly reflects the community that it serves. They have a registered nurse and a paramedic on the team, but the volunteers come from all walks of life. They have people who are shop workers, secretaries, teachers, stay-at-home mums and more.
"The thing that everyone has in common is we just want to make a difference," Edele adds.
The First Responders is a "complete community effort". They don't receive any funding from outside but the local community is more than happy to step in and raise funds.
"We're so lucky because of the people who've used our services. They very often do fundraisers for us after having had us at their home or with one of their family members. I think that's a testimony to how much they value the service."
The service has been able to build this loyalty through their tight-knit community character.
"Just to know that there's somebody coming is just so reassuring.
"Very often because of the nature of our rural close-knit community, we would know quite a lot of the people we're going out to. It's just lovely for them to have somebody coming to the door that they know can offer them some practical help in their moment of need."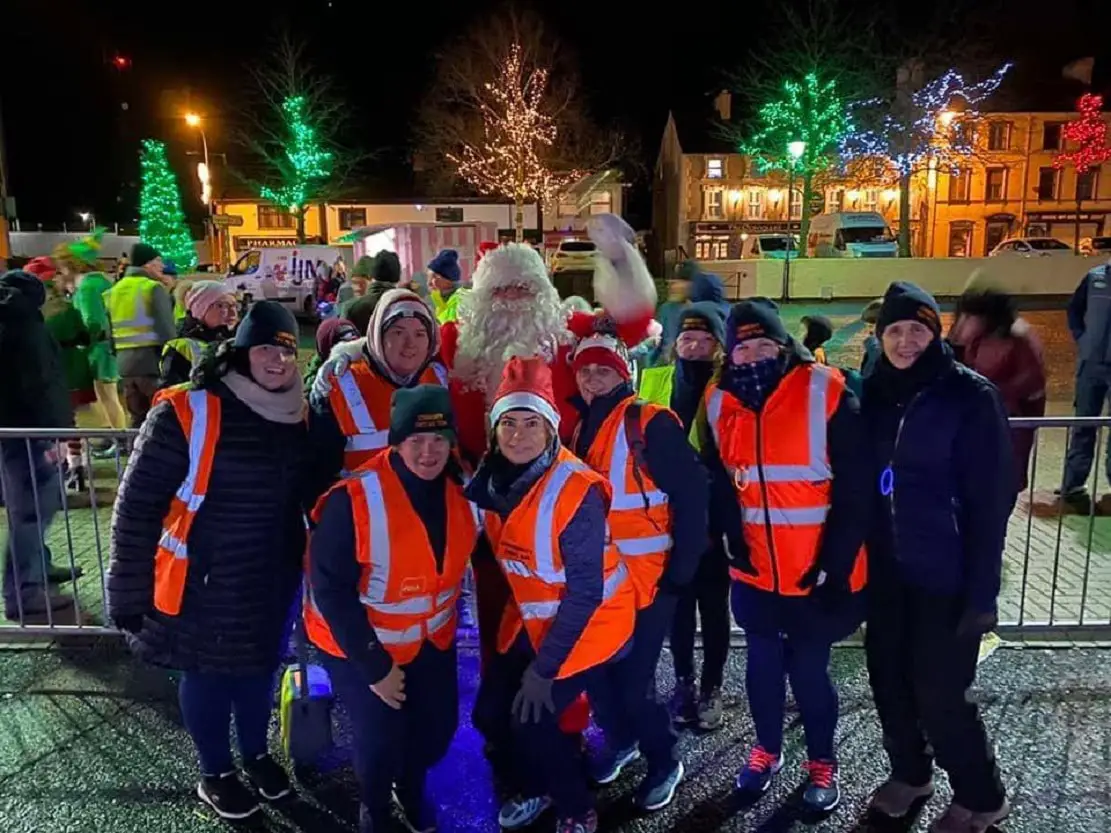 There are a number of First Responder groups across Northern Ireland covering different localities. Edele's ambition is to see the wider south Armagh area fully covered. To this end, the Crossmaglen branch has assisted in setting up neighbouring groups in Keady and Newtownhamilton.
The volunteers have to undergo a rigorous interview process complete with background checks and ongoing training is provided to bolster the team's skills. While this training is important and gives the volunteers vital skills in areas such as CPR, Edele doesn't want people to overestimate the First Responder's role.
"We're not medically trained, we're given the basics to bridge the gap until the ambulance arrives.
"CPR is our bread and butter. We do have some other medical equipment but it's CPR is why we're mainly called out. It's something that anybody can do if they know how and is something I would stress the importance of people knowing.
"We have provided a number of training evenings using our local football clubs to facilitate those, to give the public the basic awareness of CPR, how to do it and to not be afraid to administer it.
"While the 999 call handler will advise on CPR, it just gives people a bit of confidence. We want to educate the public through constantly getting people to practice CPR."
While the First Responders provide a vital service to the community in the south Armagh area, Edele says there are a number of things that members of the public need to be aware about to ensure that when the worst comes to the worst, people are prepared, with that preparation often being the difference between life and death.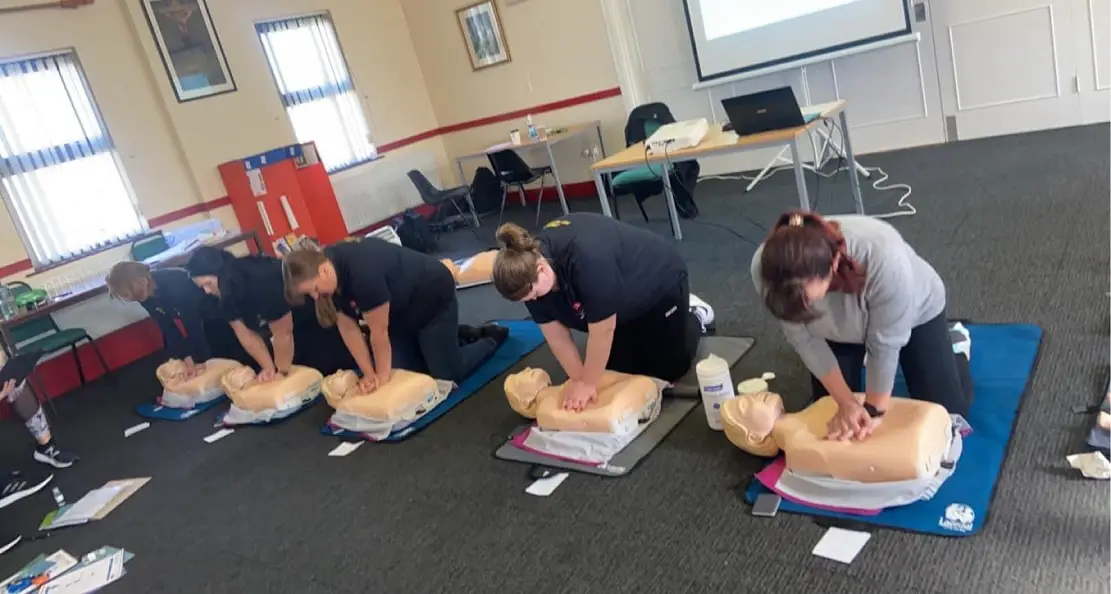 "If there is an opportunity to get some training on CPR and defibrillator usage, you should definitely go along to it.
"We do have a number of public access defibrillators.  We look after ten within random places in our local community such as shops and football clubs. We will also be on the way if it is a defibrillator call.
"Something that people sometimes don't understand is that CPR is more important. Some people might think to leave the patient and get the defibrillator.
"If you're there by yourself and you can't access the defibrillator, just do CPR. I think that's something to be stressed."
More information on the group can be found via their Facebook page and Twitter.
Sign Up To Our Newsletter