A multi-million pound extension is being planned at the Marlborough Retail Park in Craigavon – providing two new shops and a gym and fitness centre, Armagh I can exclusively reveal.
The development has the potential to create scores of new jobs when up and running, with many more during the construction phases.
The two new side-by-side shops will be built in the service yard and parking area beside the existing Marks & Spencer Food Hall.
And the new gym and fitness suite will be built at first floor level.
Proposals have been drawn up by Turkington Properties, the firm who first brought forward plans for the Marlborough Retail Park on the site of the old B&Q store at Highfield, in Craigavon, which closed in 2016.
Proposals have now been lodged with Armagh City, Banbridge and Craigavon Borough Council for consideration.
And, while no tenants have at this stage been linked with the proposed development, Armagh I understands that they will be major high street names, with one of the two new units being earmarked for a big name food retailer.
Both ground floor units are listed as being for Class A1 purposes, which essentially is trading as any kind of shop except hot food sales. The upper level would be a "first floor leisure unit".
Collectively the three would boast floorspace of close to 30,000 sq ft.
This would comprise a food retailer of close to 9,000 sq ft, a non-food retailer of over 10,000 sq ft and upper floor gym, again in excess of 10,000 sq ft.
A traffic assessment form submitted to council also reminds planners that, while Starbucks and Burger King are trading on site, there are plans in place and already approved for another yet-to-be-built, stand-alone restaurant stretching to 3,500 sq ft.
The new development, if approved, will have ample car parking, according to the developer.
The transport assessment form states: "Current planning policy permits developments with reduced parking provision where there is adjacent spare parking capacity and where shared parking is a viable option.
"This report demonstrates that with respect to parking provision for a proposed extension to an existing retail park, there is ample vacant parking available within the existing car park to accommodate the existing and planned retail units.
"The report demonstrates that if the retail park was fully occupied, and if no shared parking took place, at busy times of the maximum parking required would be 550 spaces. The proposed parking is 552 spaces, therefore more than sufficient to accommodate this application."
According to a planning statement, the development would be a welcome boost to the area.
It states: "Marlborough Retail Park extends to around 80,000 sq ft and has undergone significant redevelopment and investment in recent years by the applicant, following closure of the B&Q Superstore.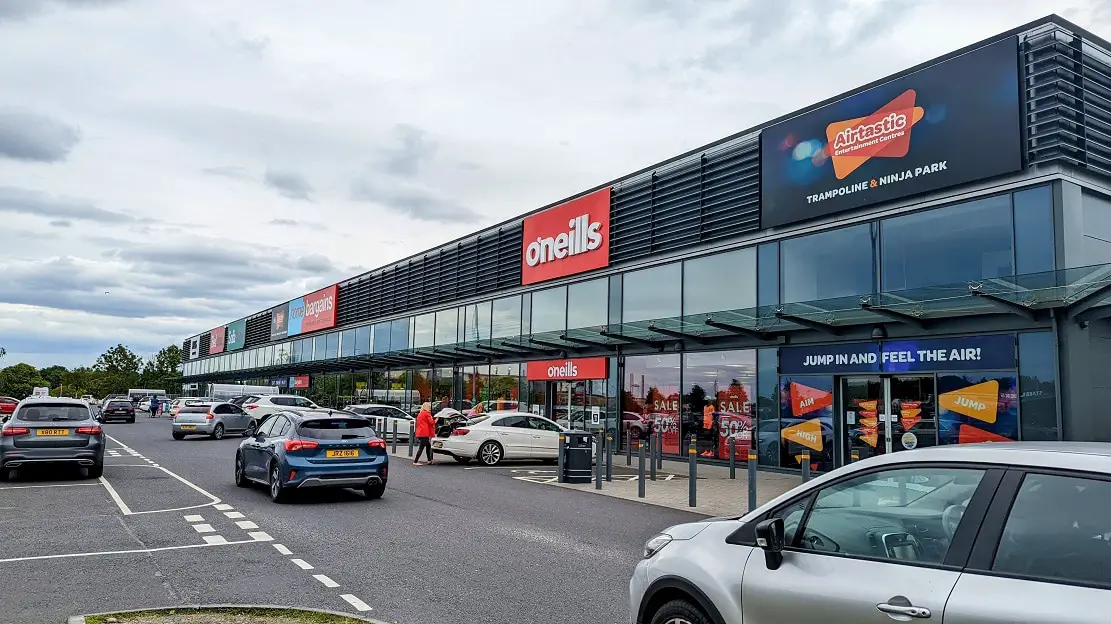 "Tenants now occupying the site include the Airtastic Entertainment Centre, M&S Simply Food, Home Bargains and O'Neills Sports, along with two food and beverage pods also set within the shared car park."
And it adds: "The proposals will complement the existing retail and leisure uses to strengthen the vitality and viability of Craigavon town centre."
The plans will be publicly advertised shortly with a decision expected in due course.
Sign Up To Our Newsletter