Lifts across the Southern Health and Social Care Trust have had a make-over to support Organ Donation Week.
And the hope is to encourage more people to join the organ donor register.
Organ Donation Week runs throughout the UK from Monday, September 3 to Sunday, September 9.
Launching the campaign in the Southern area, Organ Donation Committee Chair Siobhan Rooney said: "Despite the great advances in organ donation and transplantation, there are still around 137 people waiting on a transplant in Northern Ireland, so it is clear that more needs to be done.
"Registering as a donor is one of the most generous things you can do for another person so we hope that the publicity from this campaign encourages more people to join the NHS organ donor register."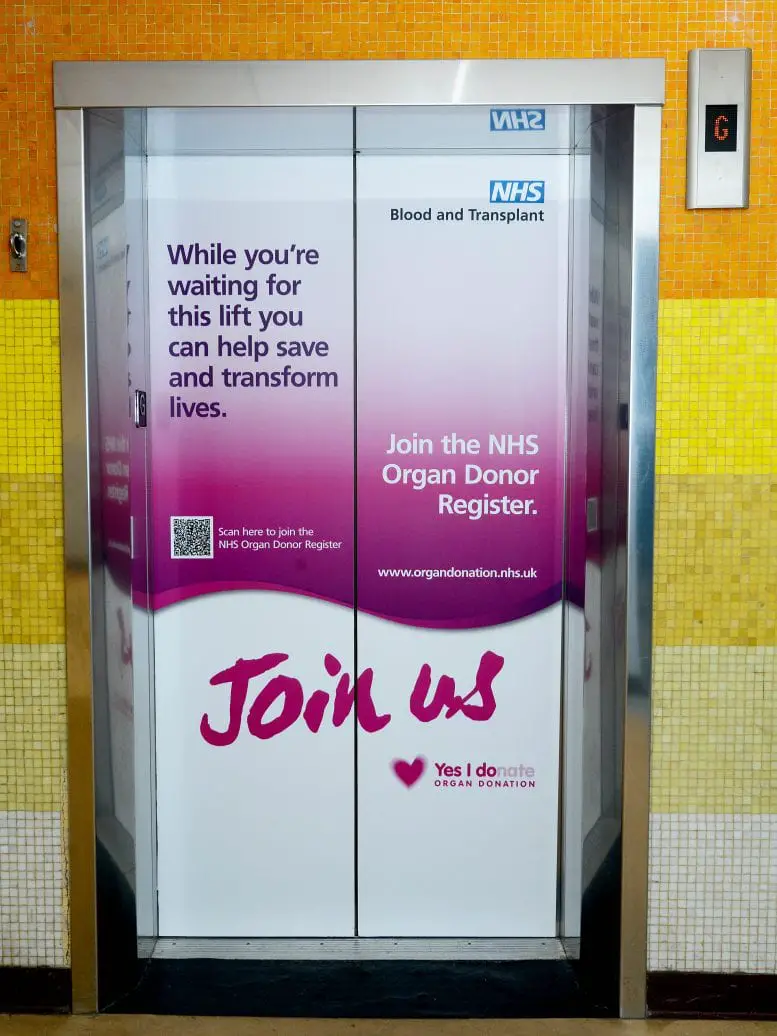 Edel Livingstone, Specialist Nurse Organ Donation, added: "For the duration of Organ Donation Week we will have a number of information stands on display in our hospitals for staff, members of the public and patients to observe and to ask any questions they may have about becoming a donor.
"If you needed an organ transplant would you have one? If the answer is yes, please help those in need of a transplant by opting to donate organs and tissue."
To register to become an organ donor visit www.organdonation.nhs.uk or text SAVE to 84118. If you're not sure if you are registered or would prefer to speak to someone about your decision call 0300 123 23 23.
Sign Up To Our Newsletter