Nurses at three local hospitals were in for a sweet surprise on Thursday with a special delivery of doughnuts.
A total of 1,000 doughnuts were shared among Craigavon area Hospital, Daisy Hill in Newry and South Tyrone in Dungannon thanks to two local businesses.
Tamnamore-based McKinney Competitions teamed up with Black Box Donuts in Newcastle to say thank you to staff for their dedication during the Covid-19 pandemic and beyond.
With National Doughnut Week running this week and International Nurses' Day on Thursday, the team at McKinney's thought it would be would be a perfect time to treat the nursing staff.
Operations manager Ross Strathearn said the idea was the result of a brainstorming session.
"Nurses have done so much for the past two or three years and our amazing team just wanted to give something back," he said.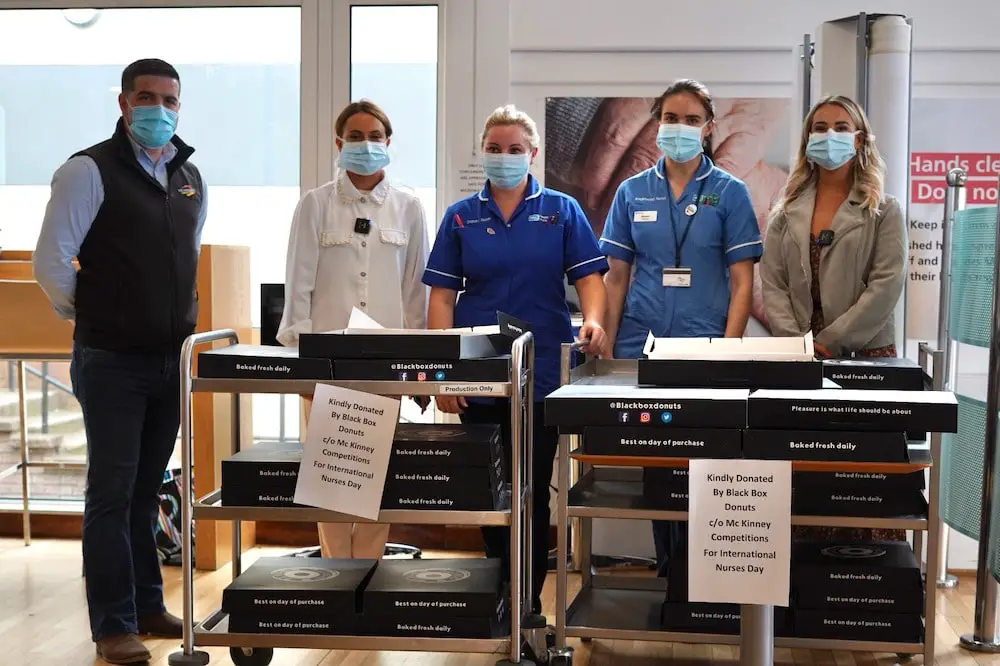 Four members of McKinney's staff collected the doughnuts from Black Box's Belfast branch and delivered them, hopefully in time for some tea or coffee breaks!
The company, which was established in March 2020, originated in Armagh city but moved to Co Tyrone following rapid expansion in an industry that only began to take off just prior to the pandemic.
Since then, it has given away more than £25 million in prizes ranging from holiday homes, cars, motorhomes, garden furniture, iPads, iPhones, MacBooks and lawnmowers.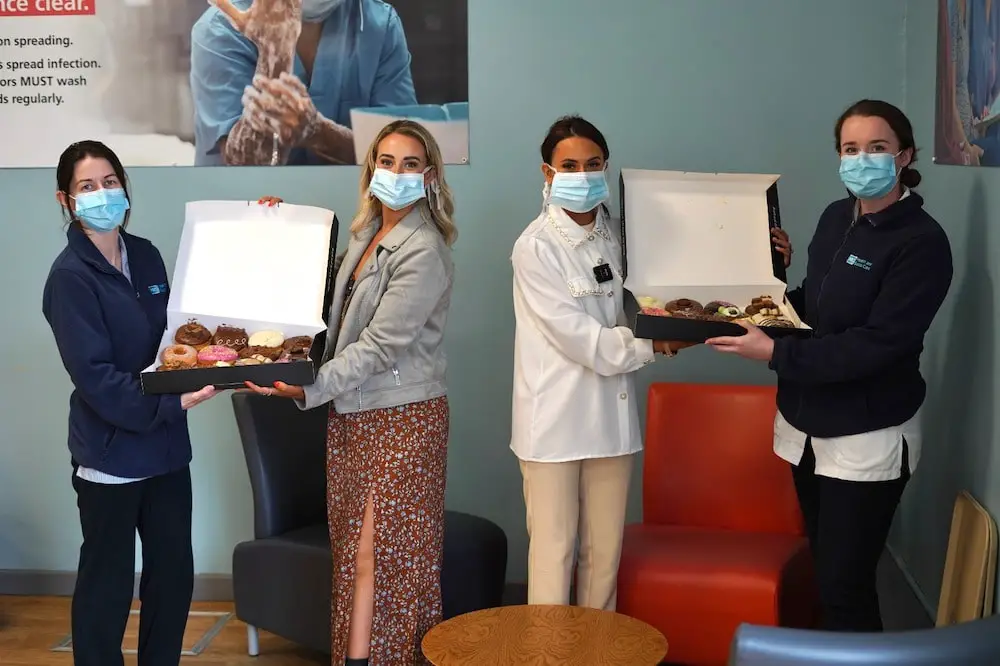 Prize draw tickets start from as little as £2 making them an affordable and popular choice for many people.
Although just two years old, the company has been active in its support for charity.
Last November, McKinney Competitions teamed up with Cash for Kids NI, donating a car to its Mission Christmas raffle to ensure every child in Northern Ireland had a present on Christmas Day.
And in March it sponsored a 'Night of the Stars' event, handing over a cheque for £10,000 to support all five health trusts across Northern Ireland.
It is also a friend of the Cancer Fund for Children, and donated a Volkswagen Tiguan car for a raffle, with proceeds going to support Daisy Lodge in Newcastle, a purpose-built therapeutic centre  for families affected by cancer.
Francy Cullen, site manager, said the company takes pride in being part of the community and that this latest gesture was just a small way of doing that.
Sign Up To Our Newsletter