This is the face of the thug who brutally murdered a county Armagh father-of-four in October 2015.
Mark Daniel Ward, 26, from Craigavon was today ordered to serve 16 years of a life sentence in prison for killing a father-of-four in his own home in Lurgan nearly two years ago.
Ward from Drumellan Gardens, was found guilty in June this year of murdering Marcell Seeley (34) in October 2015.
Detective Chief Inspector Eamonn Corrigan, from PSNI's Serious Crime Branch, said: "This is a very sad case, and first and foremost today our sympathies go to Marcell's children, parents, brothers and sisters, wider family and his friends, who continue to come to terms with his death.
"Marcell had been battling an addiction to alcohol at the time of his murder. After a three-month period of remaining sober, he had started drinking again two weeks prior to his killing following the death of his grandmother. 
"On the Sunday morning 11/10/2015 Marcell, who was known locally as Junior, was at home in his flat in the Dingwell Park area of Lurgan, when Mark Ward has arrived and entered the flat, launching a vicious and sustained attack which killed him.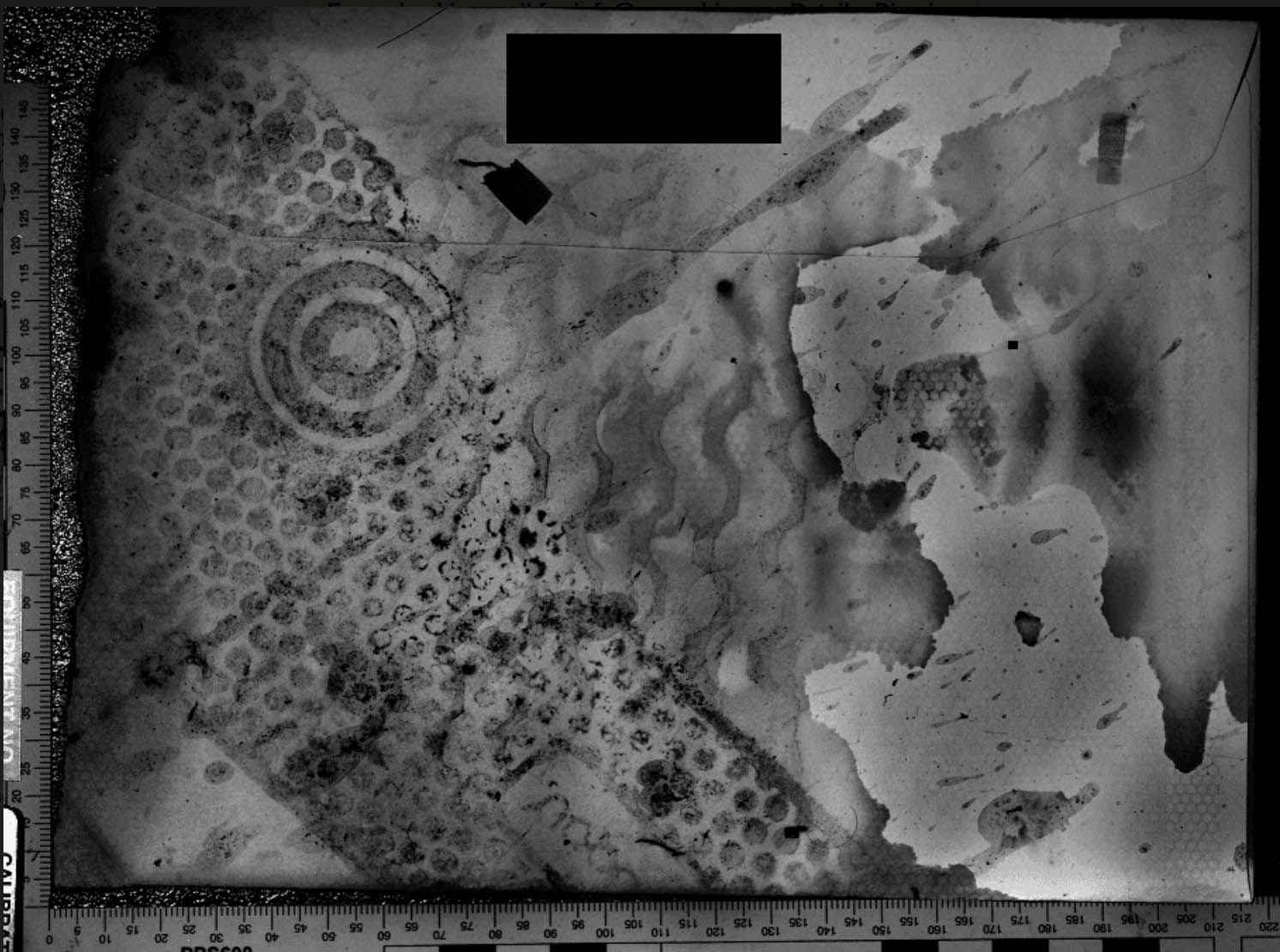 "Sadly, Marcell's badly beaten and stamped on body was discovered by his sister two days later. At the scene detectives discovered footprints on Marcell's clothes and on envelopes lying near him as well as on the floor. Following analysis of various recovered imprints it was established that this distinctive sole pattern was made by a Base London shoe, consistent with being a size 9.
"This was a unique and hugely complex case as it was based on the comparison of footwear imprints against footwear that has never been found.
"However, we were able to obtain CCTV footage of Mark Ward walking in the Lurgan area, in the direction of Marcell's home, hours before the murder and further CCTV from Lurgan Custody Suite of the days after Marcell's murder, when Mark Ward was in Police custody for an unrelated matter.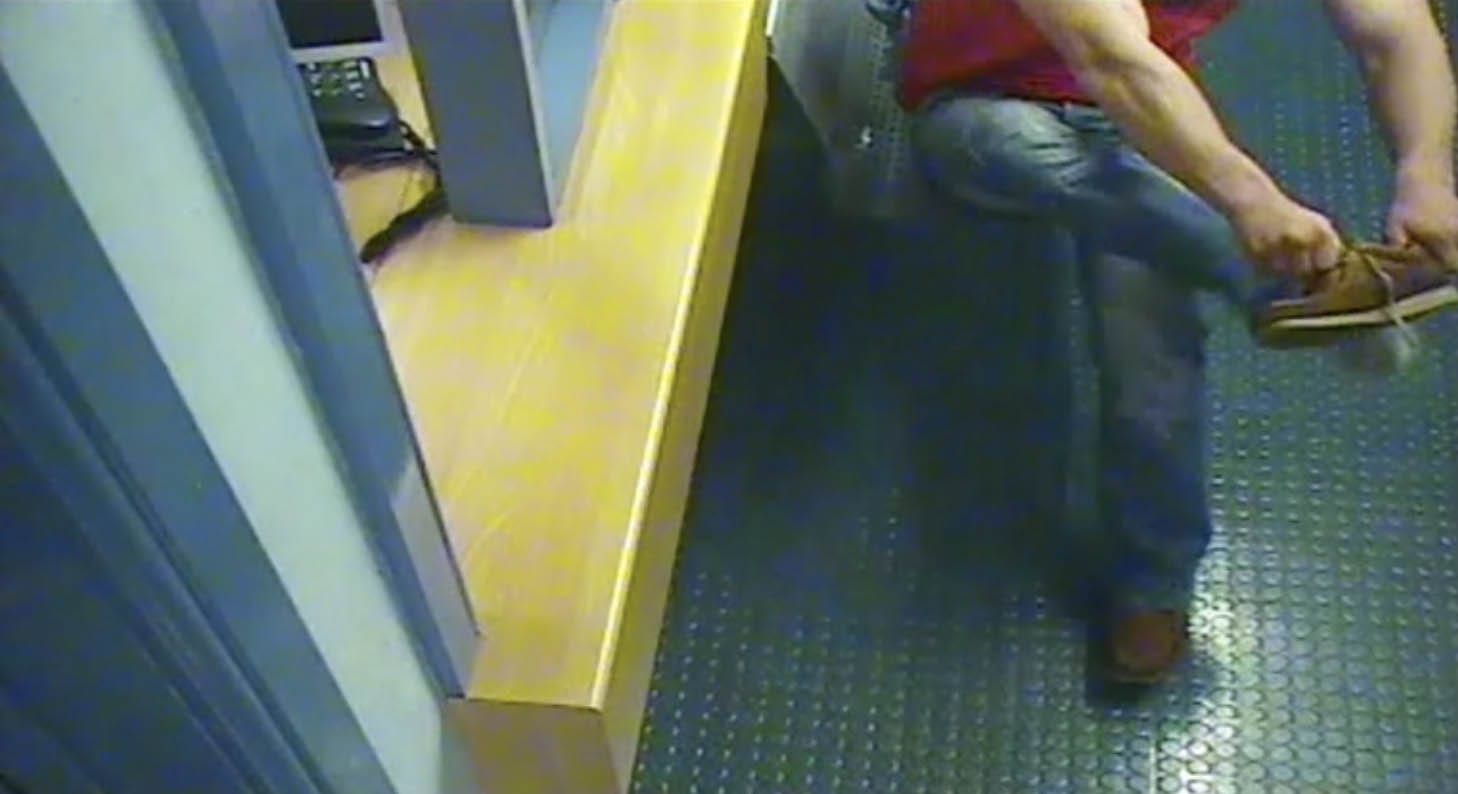 "Following analysis of this CCTV it was established that the shoes worn by Mark Ward were Base London with the same unique sole pattern. These shoes have never been recovered by Police during the course of this investigation.
"With this information combined with Mark Ward's DNA from a cigarette butt found within the crime scene, led to the arrest and charging of Mark Ward for this brutal and callous murder.
"The one place you should feel safe is your own home and that's where Marcell was when Mark Ward brutally killed him. The attack was vicious during which Marcell's ear was lacerated, his ribs were fractured and he sustained extensive bruising all over his body. 
"During 16 police interviews, Mark Ward refused to co-operate with detectives and during the trial he showed no remorse at any stage. I welcome that Mark Ward is now behind bars, however Marcell's family still face a lifetime sentence and his children will now grow up without a father."
WATCH: CCTV footage of Mark Ward in Lurgan area in direction of Marcell's home in hours before the murder
One of Marcell's daughters added: "This has had a devastating effect on my life. For the longest time, I pretended it wasn't true. I'd never seen his body so how could it be? I know now that was just my mind protecting me from it all. My Dad and I were so alike in so many ways.
"We loved all the same movies, had the same taste in music and loved all the same types of food. My Dad was an amazing cook, he made me dinner two or three nights a week and we would spend our nights arguing over which movie to watch or laughing at our favourite comedian. All that is gone now.
"All I have in its place are the memories of our life we shared and the bond we had. He has been stolen from me and all that's left in his place is the suffocating reality that is his absence. To say I miss him is such a huge understatement of the truth, it's an insult to his memory. My dad meant everything to me. He made me feel safe and loved. He was my best friend."
Marcell's sister Carrai Doran also added: "Every time I close my eyes I can see Junior lying on his floor and that's something that will always be with me. Brothers and sisters are meant to grow old together, to help look after their parents, to watch their children grow up together."
Sign Up To Our Newsletter