A monument dedicated to the memory of three men murdered in Lurgan was damaged with paint over night on Saturday.
Sinn Féin MLA John O'Dowd condemned the attack as "cowardly".
"This memorial commemorates the lives of Gervaise McKerr, Eugene Toman and John Burns who were murdered in Lurgan in November 1982 as part of Thatcher's shoot to kill policy," said Mr O'Dowd.
"The families of these three men have already suffered immense hurt and loss.
"Those responsible struck in the dead of night.
"I wholeheartedly condemn this cowardly attack which serves absolutely no purpose other than to add to the grief of the families.
"We have reported this as a hate crime to the PSNI."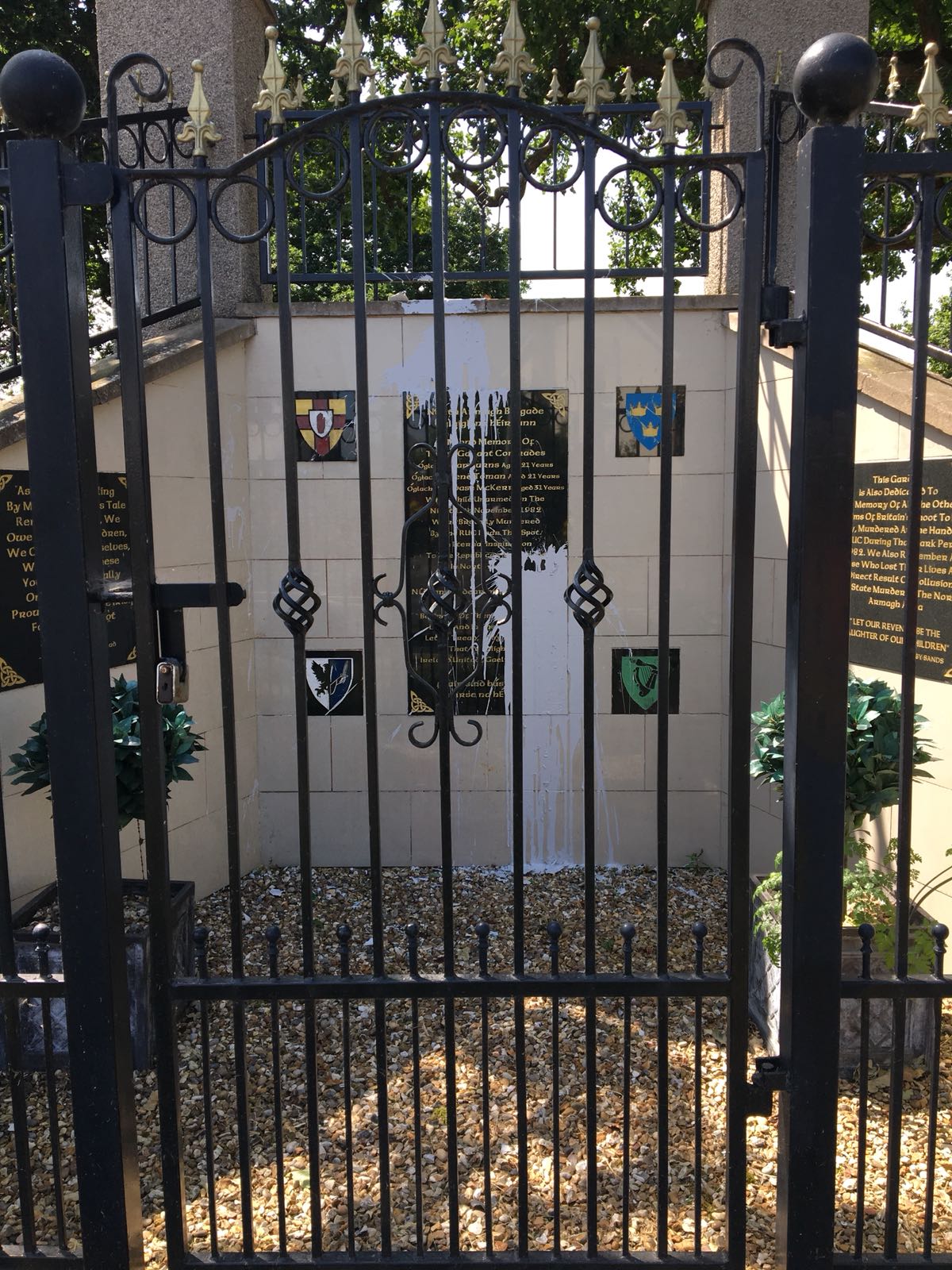 It follows on from a series of attacks on a number of republican memorials in south Armagh last weekend.
Those attacks took place overnight at 1981 Hunger Strike memorials at Fords Cross Silverbridge, Meigh village and on the Newry A1 Bypass.
Sign Up To Our Newsletter