Groups within the ABC Council area could be given the chance to apply for a grant of up to £250 to spend on plants to provide floral displays in their areas.
And hanging baskets provided by council and displayed and maintained on some "private dwellings" – at a cost close to £14,000 a year – could be done away with altogether.
Decisions on these issues are to be taken at a meeting of the council's environment committee tonight.
It's all part of a process of ongoing harmonisation of policy and practice carried over from the three legacy councils in Armagh, Banbridge and Craigavon.
Before the amalgamation of local government, all three councils had different ways of working floral displays ways, ranging from small grant applications, community-led initiatives, contractor delivery and council works.
Floral bedding displays were often planted out as a result of community requests and involvement.
Although many community groups worked very closely with council over the years to deliver floral displays, some  tended to commit for a period of time before other commitments or priorities put a stop to it.
And, in these cases, the maintenance and management of the displays was either carried on by council or removed.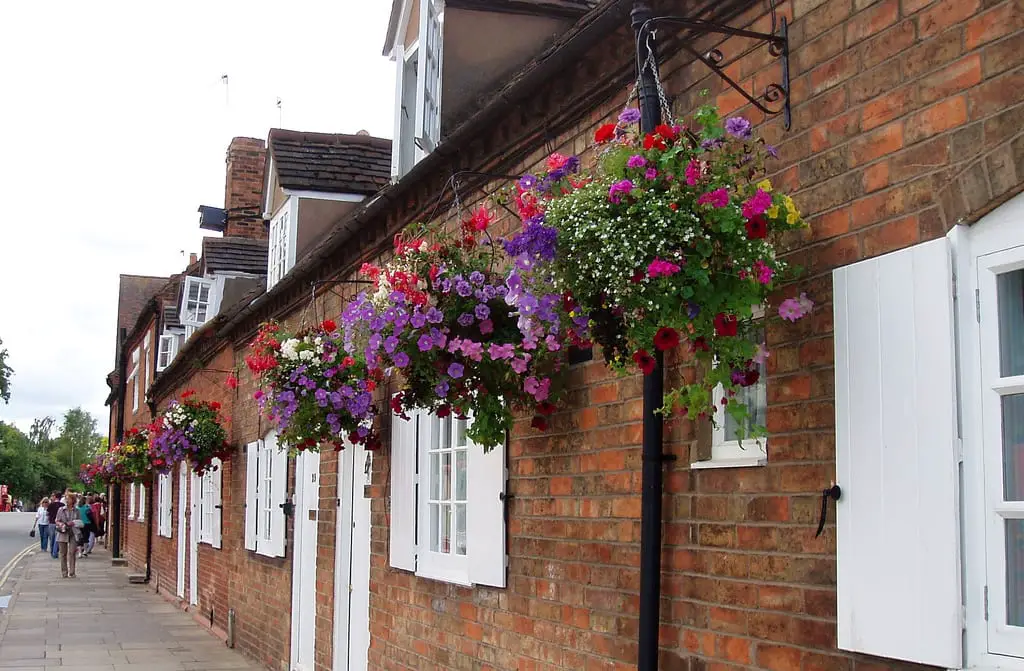 Tonight (Tuesday), a recommendation will go to committee to roll out across the entire borough a small grants policy similar which had previously been up and running in the old Craigavon Borough Council area.
In a report on the matter, councillors have been informed: "The small grants scheme would enable all constituted groups to apply for a grant of up to £250 worth of plants. It would be open to all constituted community groups who are not part of the 'In Bloom' or 'Tidy Town' competitions and who are interested in enhancing public spaces with floral displays within their communities.
"Groups will be required to provide detail of their scheme, have the appropriate public liability insurance and have written permission from land owners before a grant could be awarded.
"This scheme is designed to deliver small enhancements right across the borough through community participation and provide an equal share of council resources to enhance public spaces."
The report also points to other "variations and inconsistencies" relating to the delivery of floral enhancements, many of which date back many years.
The report adds: "One such inconsistency is the provision of hanging baskets on private homes.
"Due to health and safety concerns and potential litigation issues officers are proposing that all hanging baskets be removed from private homes in the incoming year. It is proposed that all home owners currently provided with a basket are written to before the growing season and advised that baskets will not be provided for private homes in 2018.
"In order to offset the floral impact due to the removal of these baskets council will continue to work closely with local community groups to discuss alternatives, such as, submitting applications to the small grant scheme for initiatives on public lands, applying to Live Here Love Here or becoming involved in 'In Bloom', etc."
Savings made by removing the baskets from private homes – of which there are in the region of 220 – and the cost of watering, would be used to expand the small grants scheme.
In making the recommendations to committee, councillors have been told that all costs would be met through existing budgets.
As it always the case, any decision coming from committee still has to go before the full statutory council meeting to be formally ratified.
*EMPLOYMENT: We're hiring! Digital Sales and Marketing role at Armagh I
Newsletter
Sign up for our weekly newsletter here.