Armagh City, Banbridge and Craigavon Borough Council has scooped a hat-trick of accolades t this year's NI Local Government Awards.
The authority has cemented its enviable reputation as an exceptionally high-performing and forward-thinking local body thanks to its outstanding success at this year's NI Local Government Awards.
In doing so it outperformed its counterparts and scooped a hat-trick of accolades.
The crème de la crème of local government gathered at the gala awards ceremony held at La Mon Hotel, Castlereagh to recognise 'best in class' examples of innovative initiatives and service excellence as well as celebrate outstanding achievements by those working within the sector.
The council was crowned overall winner in three highly contested categories – 'Best Enterprise Initiative by a Council', 'Best Local Authority Community Planning Initiative' and 'Best Local Authority Digital Integration Project'.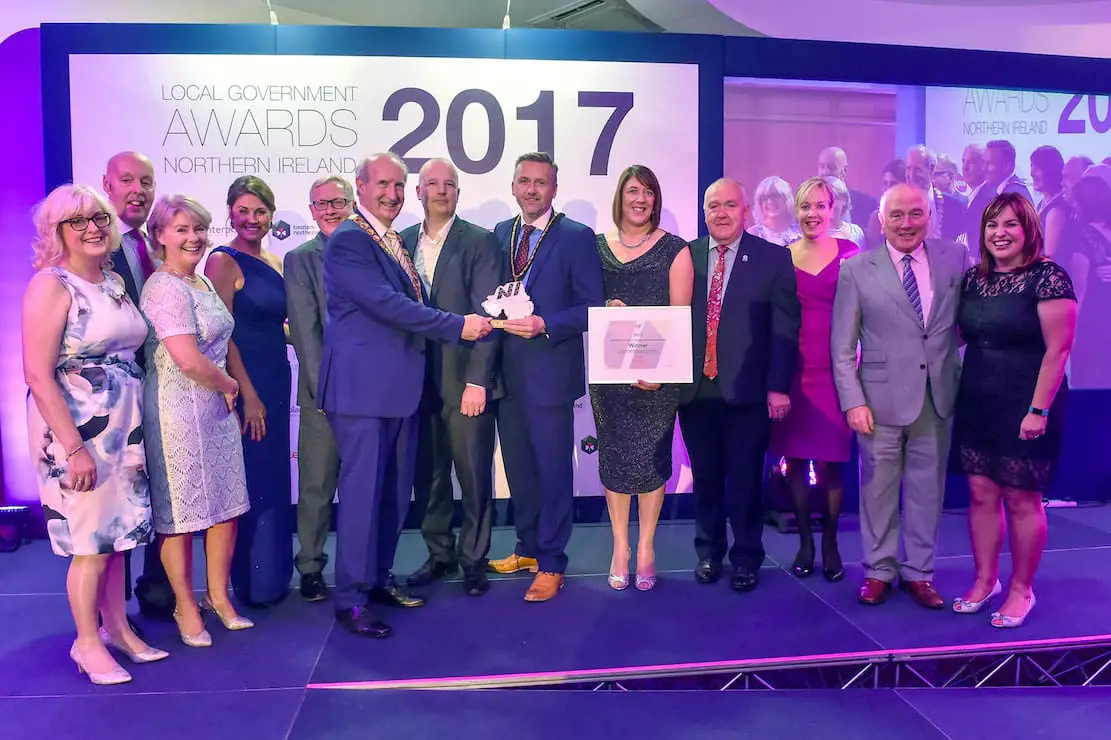 Representing the council at the event, Deputy Lord Mayor, councillor Sam Nicholson, said: "We are an extremely ambitious council and our impressive performance at the Local Government Awards attest to the high standards we, as an organisation, set ourselves.
"Taking home a hat-trick of awards is a great accomplishment that really exceeded our expectations.
"I would like to publicly acknowledge the exceptionally talented staff whose hard work, dedication and commitment has placed us in the upper echelon of local government.
"We are firmly focused on raising the bar when demonstrating excellence in local government. Well done and well deserved!"
The judging panel looked for evidence of best practice, innovation and service improvement while providing better outcomes for citizens and service users, and the highly successful Food Heartland Forum clinched two awards for excelling in these areas.
Picking up 'Best Enterprise Initiative by a Council'' award, the Food Heartland Forum was launched by the council in June 2015 with the aim of promoting, supporting and developing the thriving agri-food and hospitality sectors in the borough in collaboration with local producers and key industry ambassadors.
The Food Heartland Forum has enhanced the borough's tourism offering as a top food destination, increased export sales and, most importantly, fostered an innovative partnership approach to industry development.
The Food Heartland Inspirational Careers Days project won 'Best Local Authority Community Planning Initiative' for helping to address the skills shortage facing the agri-food, hospitality and tourism sectors.
The council hosted three days of events in Craigavon Civic and Conference Centre in January 2017 with a view to encouraging young people to consider rewarding careers in these sectors.
Over 330 students from 14 schools in the borough who participated in this project were able to meet with industry experts working in a wide range of roles within the Food Heartland and learn about industry career pathway and qualification options.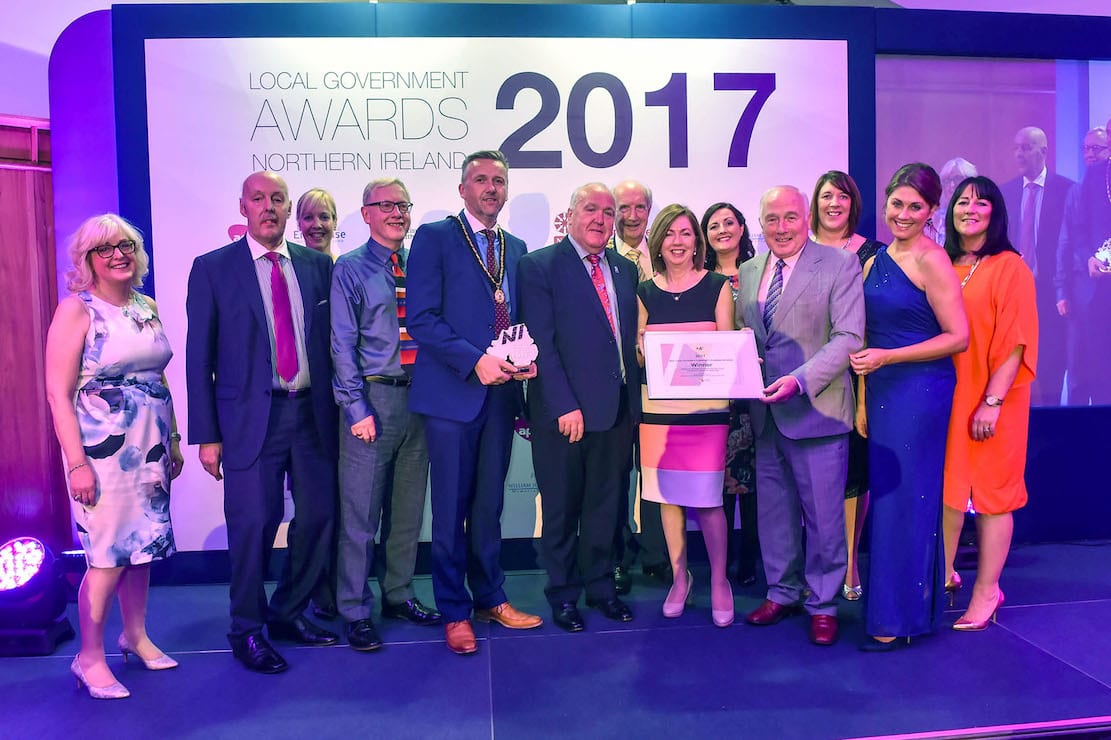 The 'Best Local Authority Digital Integration Project' award recognised the pro-active approach taken by the council to develop a digital culture and grow the digi-tech economy in the borough.
It led on a number of initiatives aimed at supporting and nurturing digital and knowledge based businesses and providing conditions to attract and grow digital and knowledge based start-ups.
The council was also named a finalist in two other categories 'Best Local Authority Tourism Initiative' for its unique Georgian Festival 2016 and 'Best Local Authority Elected Member Development Initiative' for use of its Elected Member Development Charter in helping drive successful changes in member development.
This the first NI Local Government Awards to be organised since the reform of local government in 2015.
Newsletter
Sign up for our weekly newsletter here.